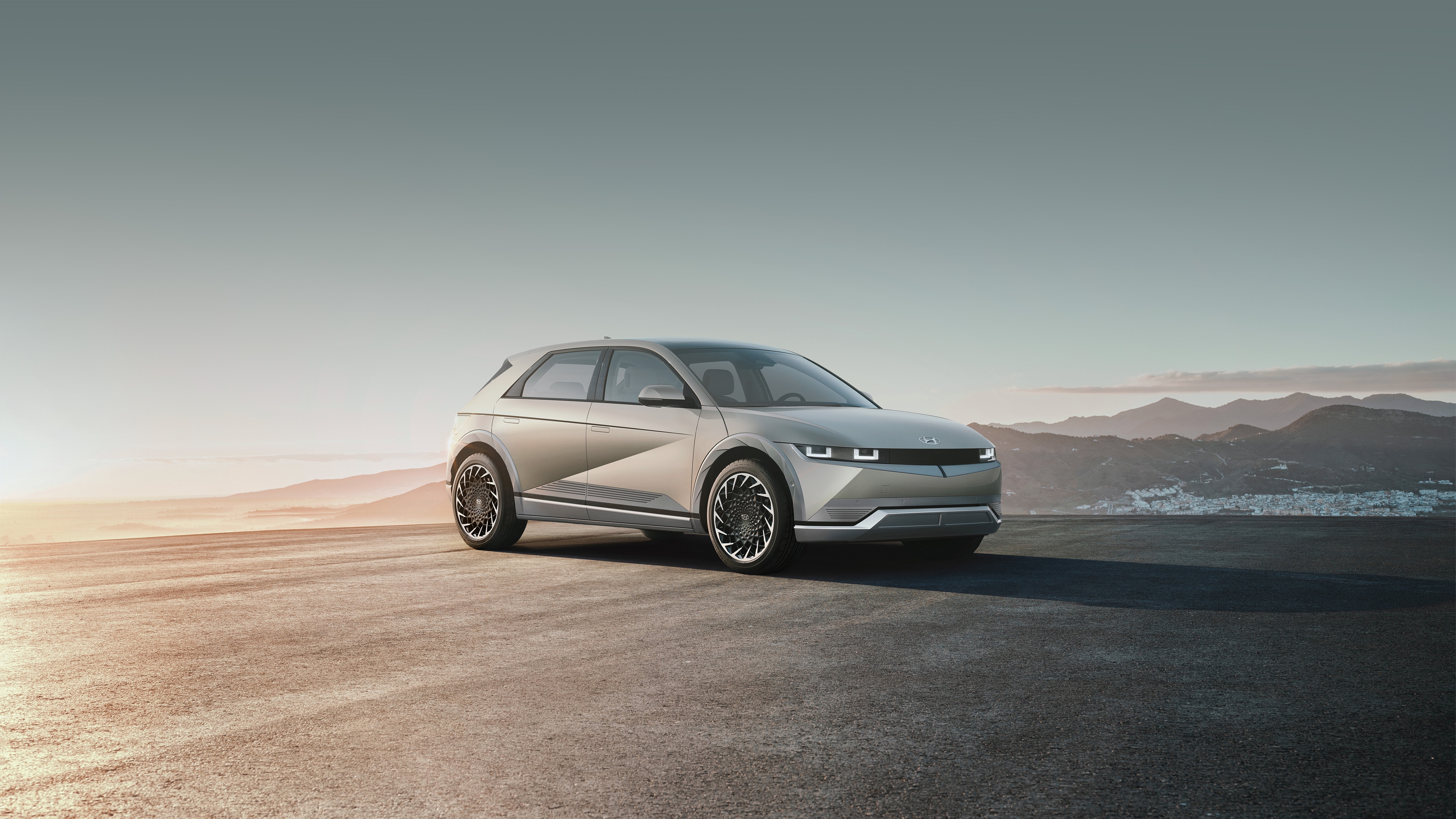 Pre-production model shown. May not be exactly as shown. *Price excludes Delivery and Destination charges, fees, levies and all applicable charges (excluding HST, GST/PST). *Price also excludes registration, insurance, PPSA, license fees and dealer admin. fees of up to $499. Fees may vary by dealer. Certain exterior or interior colour options may cost extra.
The first-ever IONIQ 5.
Coming Soon.
MSRP starting from $44,999*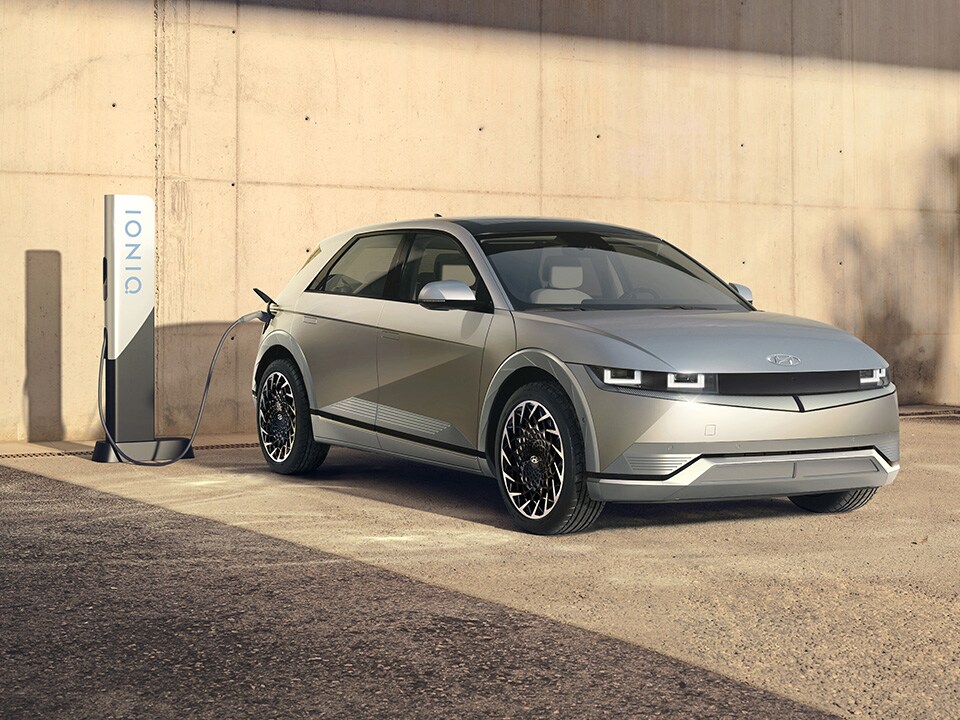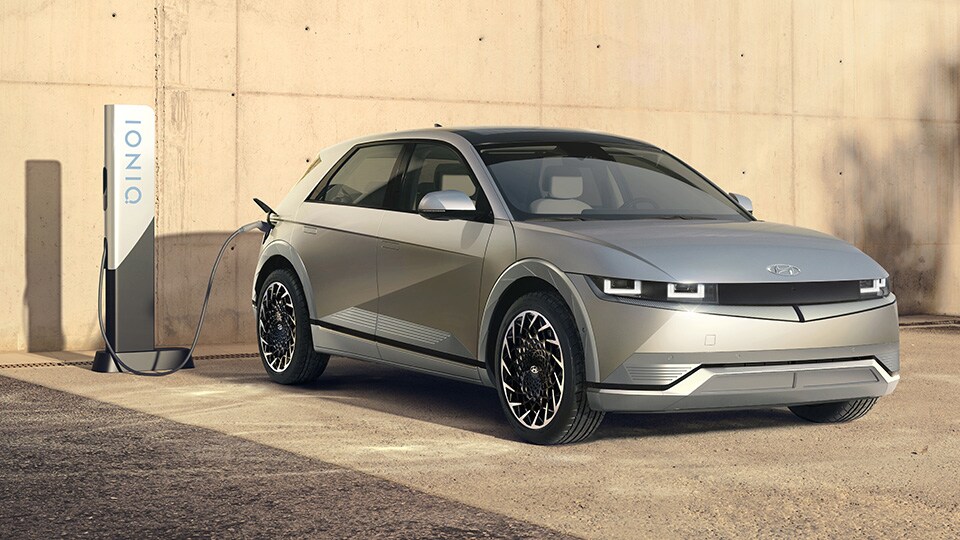 Pre-order your IONIQ 5 now.
The IONIQ 5 marks the beginning of our brand-new EV series. With eco-friendly, recycled materials, this compact SUV completely changes the standard when it comes to electric vehicles. Available in all-wheel drive, the IONIQ 5 comes loaded with a suite of new innovative features such as an extensive driving range and so much more.

Now taking online reservations.
Watch the global reveal of the IONIQ 5.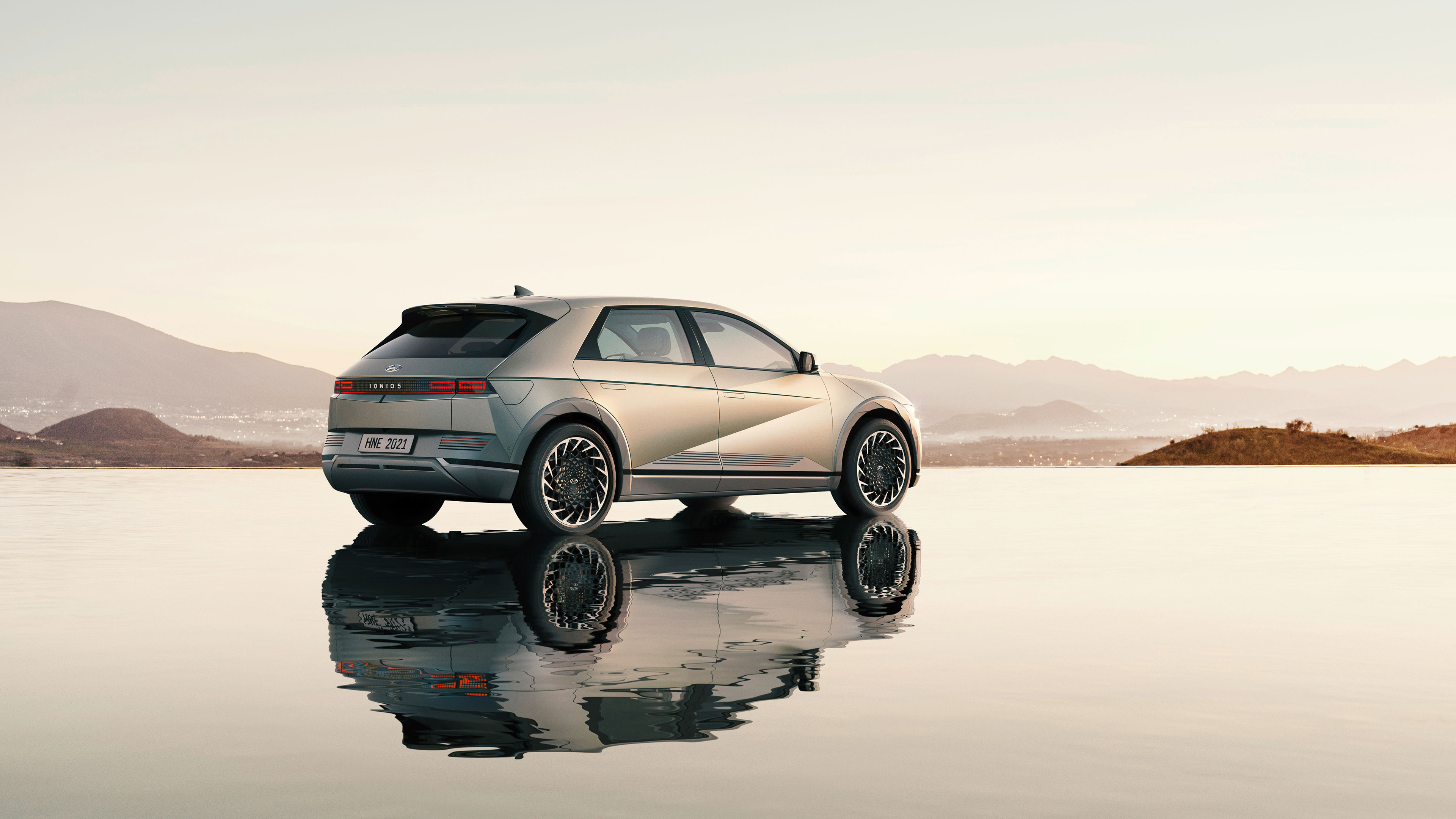 Pre-production model shown. May not be exactly as shown.
The latest and greatest addition to the EV lineup.
The all-new IONIQ 5 is equipped with a wide range of exciting features including Advanced Head-Up Display and Recharge Mode. For the first time at Hyundai, IONIQ 5 features an Augmented Reality Head-Up Display (AR HUD), essentially turning the windshield into a display screen. As the first electric vehicle from Hyundai with available all-wheel drive, the dual motors are able to crank out up to 239kW or up to 320hp to help you navigate through the most difficult terrains.

When charging with a 350-kW DC fast charger, it can be charged to 80% in just 18 minutes and a 5-minute charge will give you a range of up to 100km. One full charge will give this vehicle a predicted range of 470-480km*.
* When equipped with rear-wheel drive (RWD) and 77.4-kWh battery, IONIQ 5's maximum driving range on a single charge will be around 470~480 km, according to the Worldwide Harmonized Light Vehicle Test Procedure (WLTP) standard. The official driving range for IONIQ 5 is still to be announced.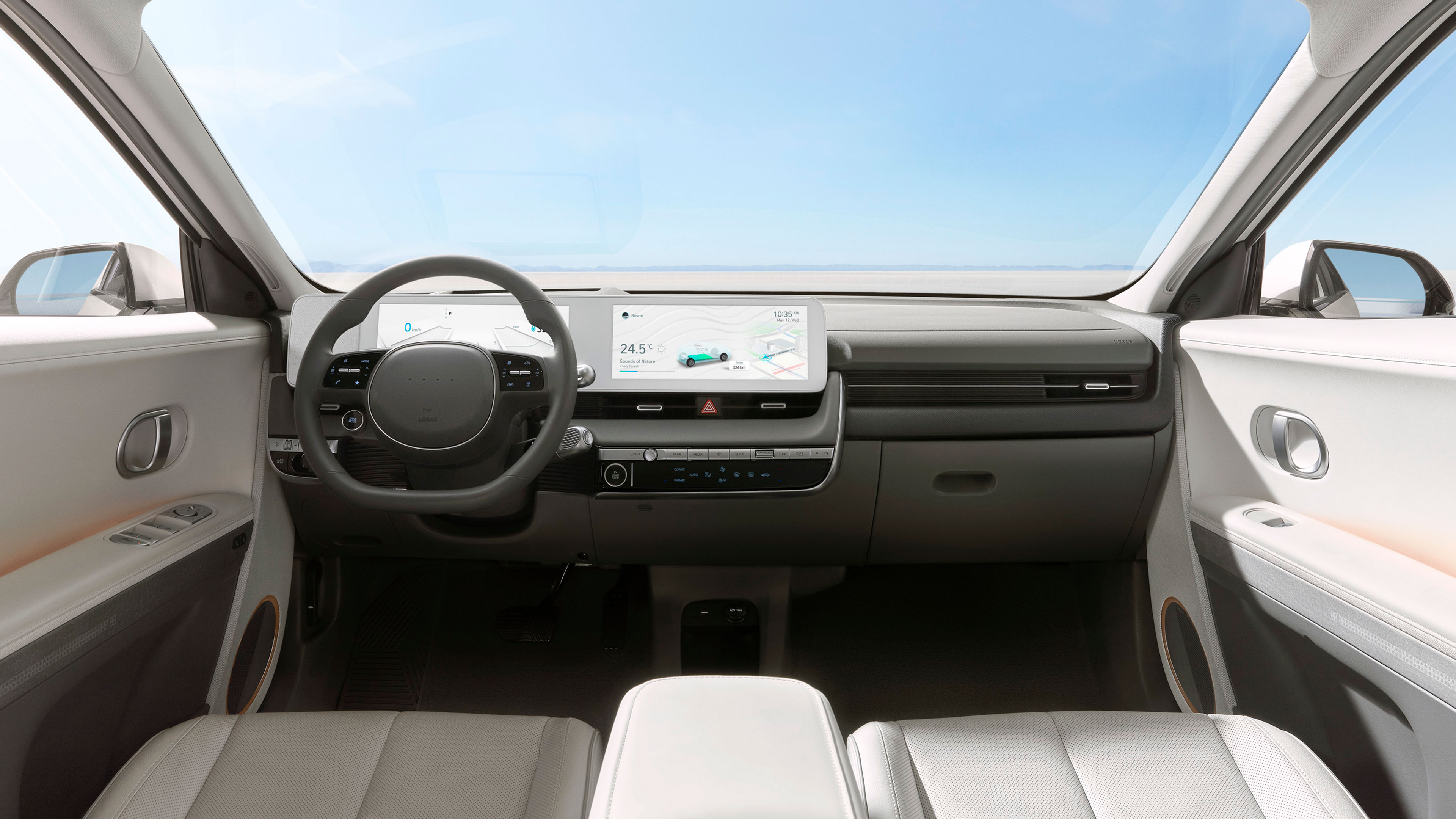 Pre-production model shown. May not be exactly as shown.
A home away from home.
The innovative interior features a 12-inch infotainment screen as well as a customizable 12-inch digital gauge cluster.

And at the heart of the spacious interior is the Universal island - a movable console which can be pushed to the rear of the vehicle. Combined with a completely flat floor, the IONIQ 5 gives you the room to spend quality time in a moveable living space.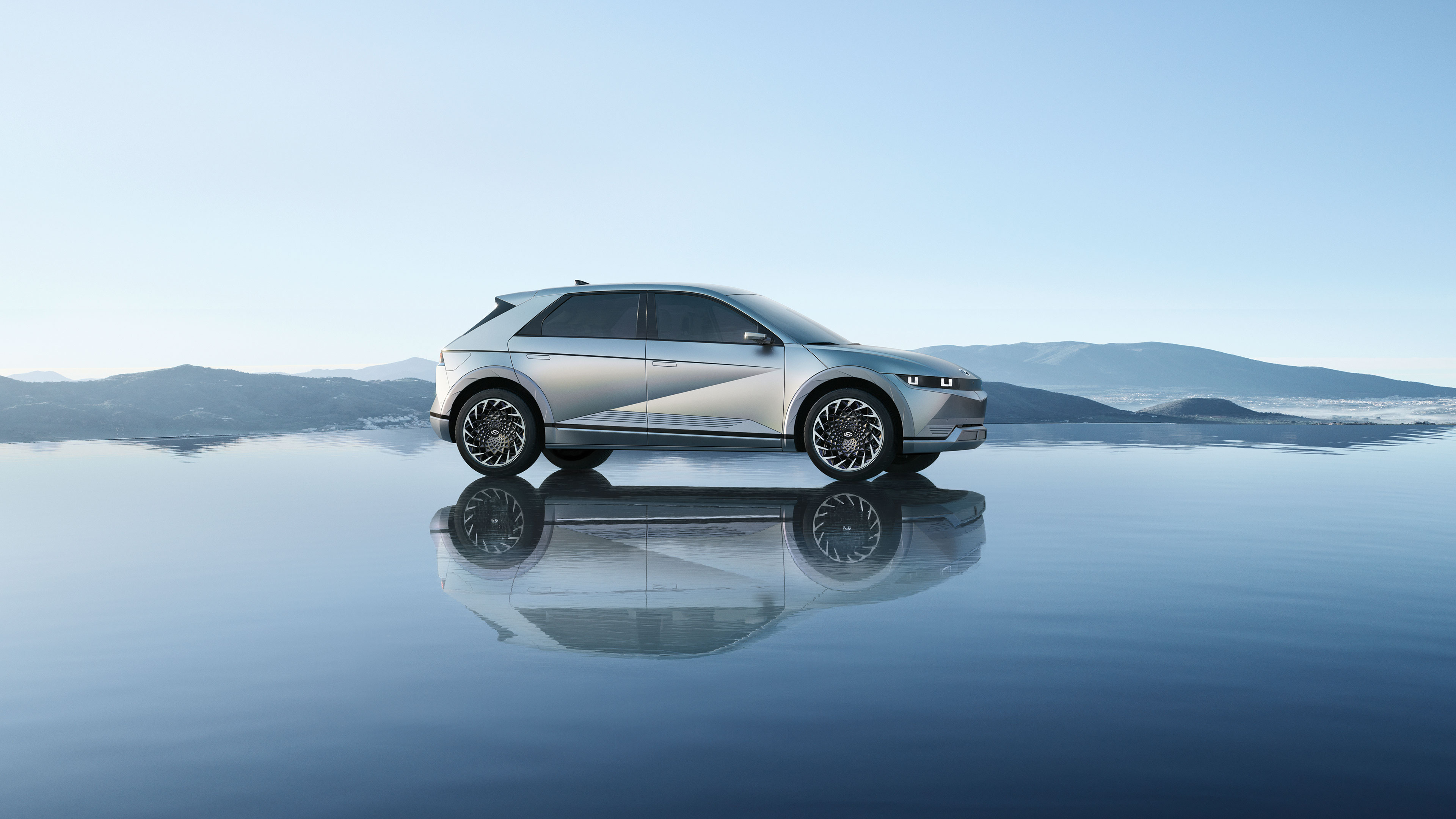 Pre-production model shown. May not be exactly as shown.
The definition of timeless.
The timeless design of the IONIQ 5 is characterized by sharp lines and unmistakable daytime running lights that embody Hyundai's 'Parametric Dynamics' design. The auto flush door handles and 20-inch aero-optimized wheels provide enhanced aerodynamic efficiency.