Starting from*
$29,649
$0
Fuel Economy*
5.9/5.3/5.6Lper100km
(city/hwy/combined)
Introducing the 2017 Sonata Hybrid and 2017 Sonata Plug-in Hybrid
The 2017 Sonata Hybrid has been engineered to deliver a remarkable hybrid experience with no compromises. Thanks to brilliant design and advanced technology, our eco-conscious Blue Drive® line-up is redefining what a vehicle can achieve and will exceed your every expectation. This is the H-Factor.
Seeing is believing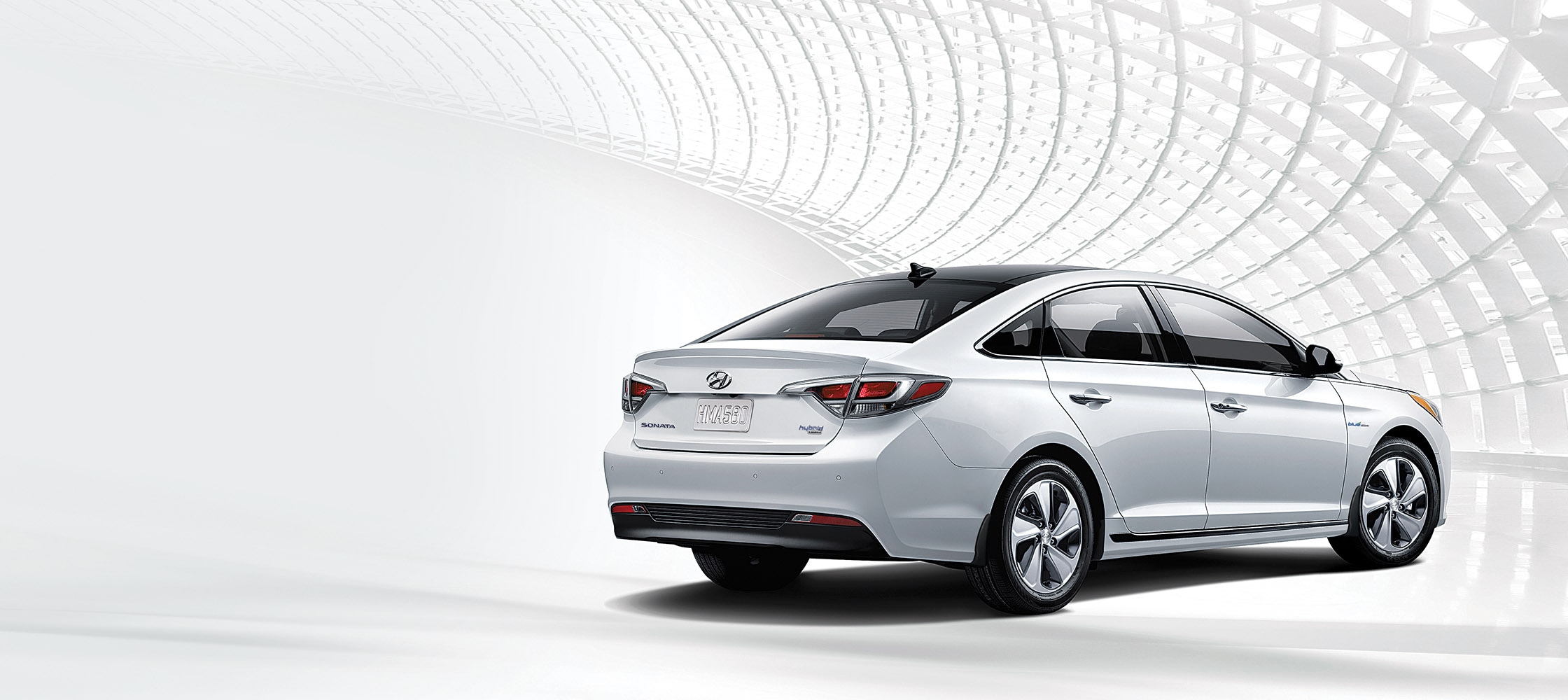 May not be exactly as shown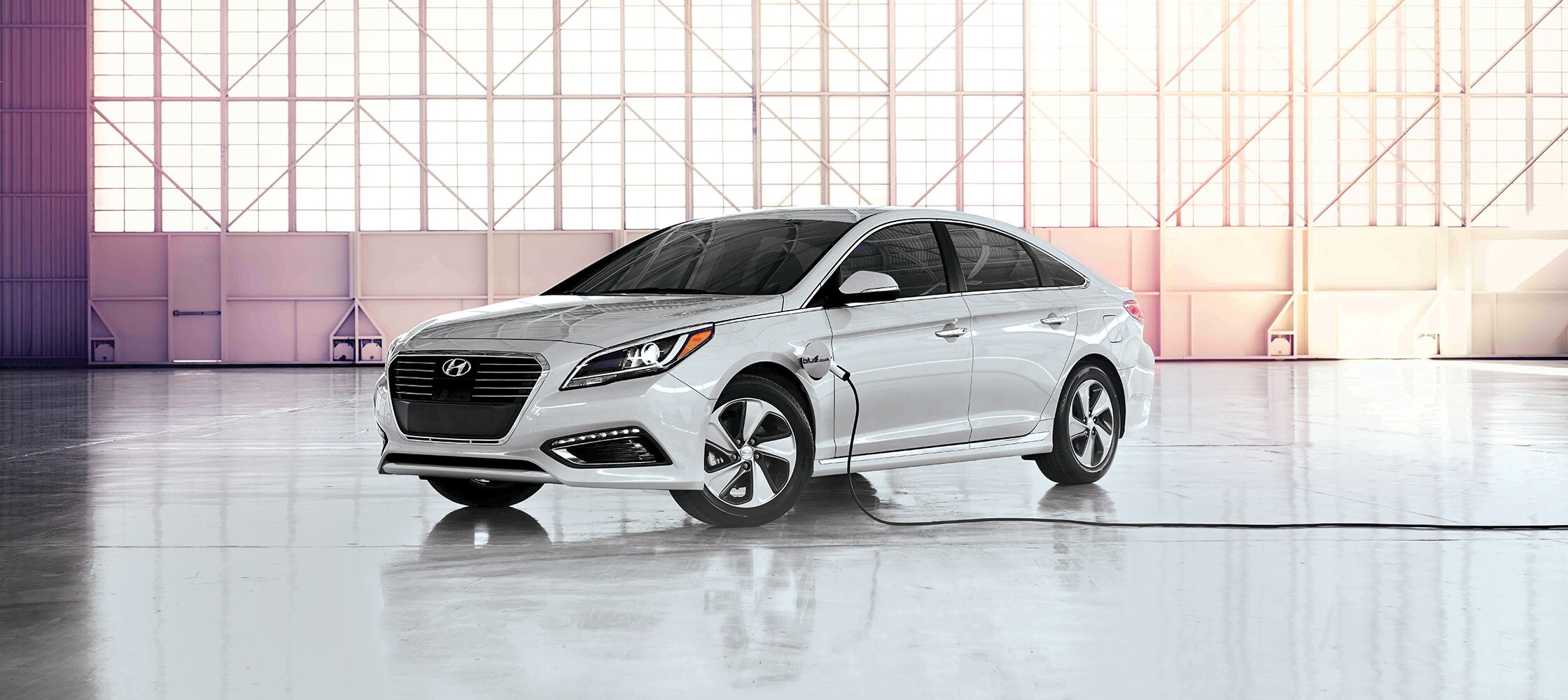 May not be exactly as shown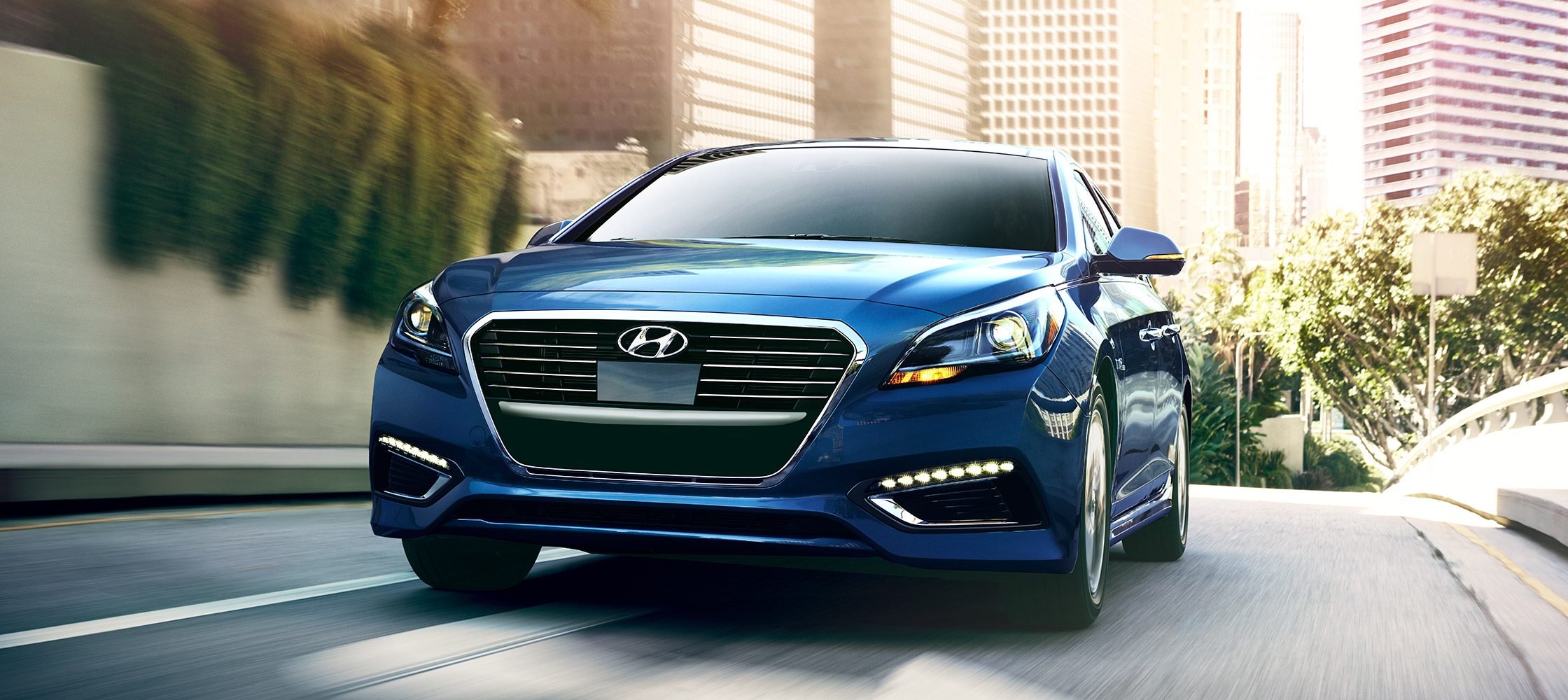 May not be exactly as shown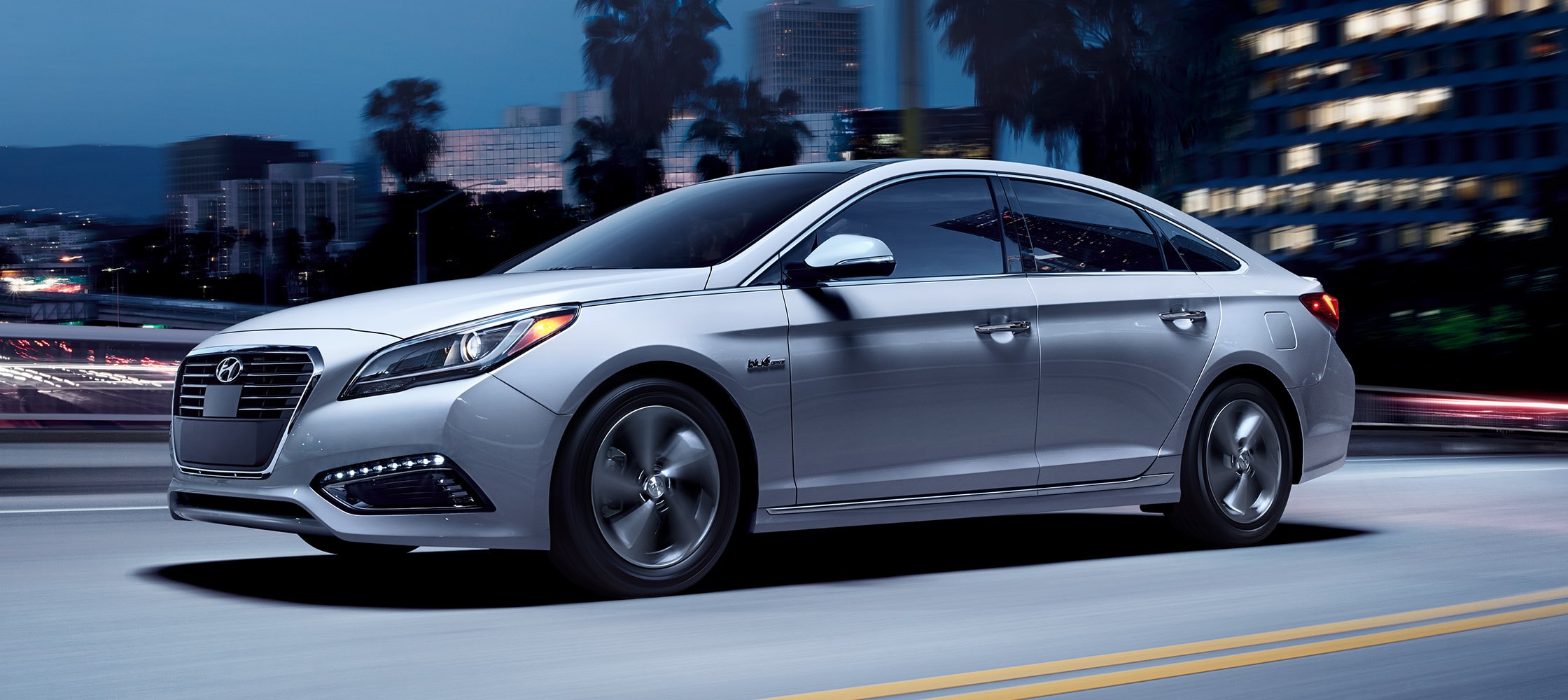 May not be exactly as shown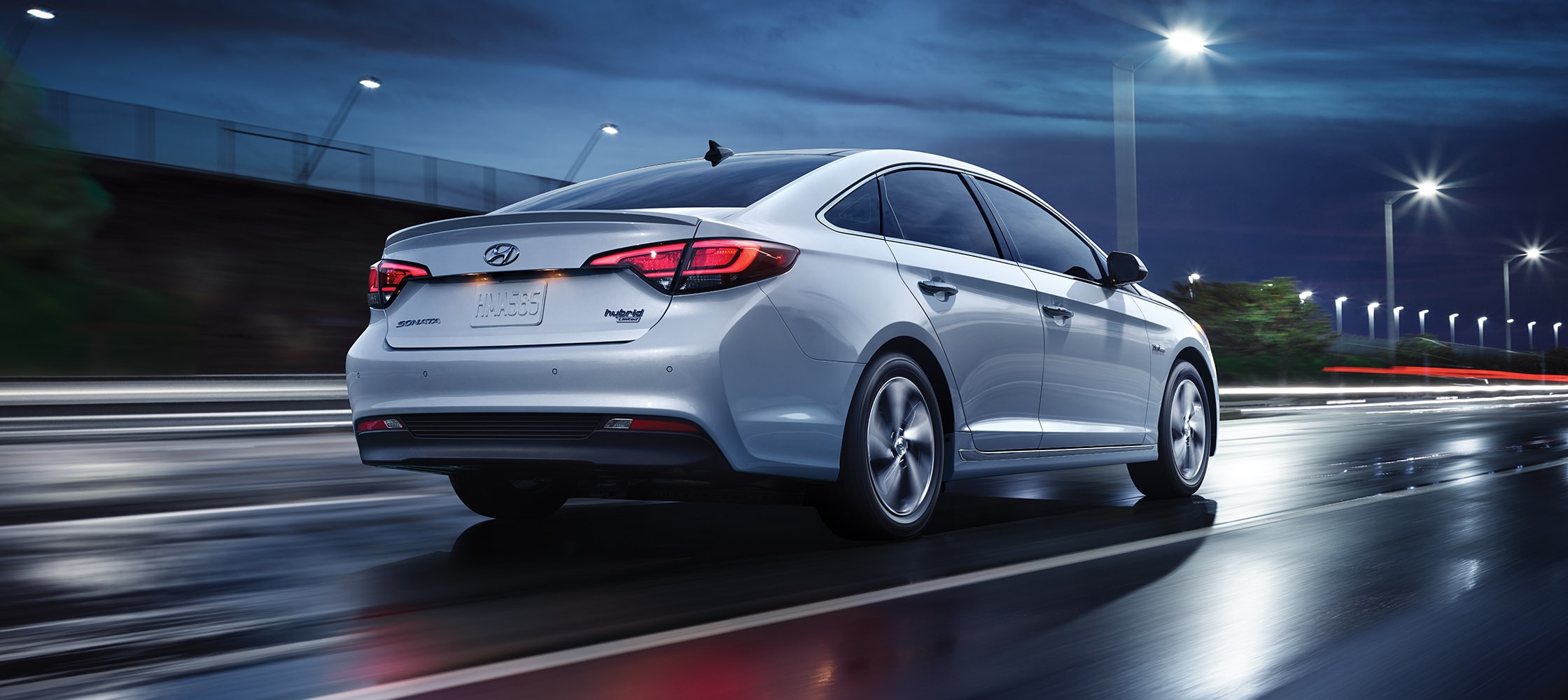 May not be exactly as shown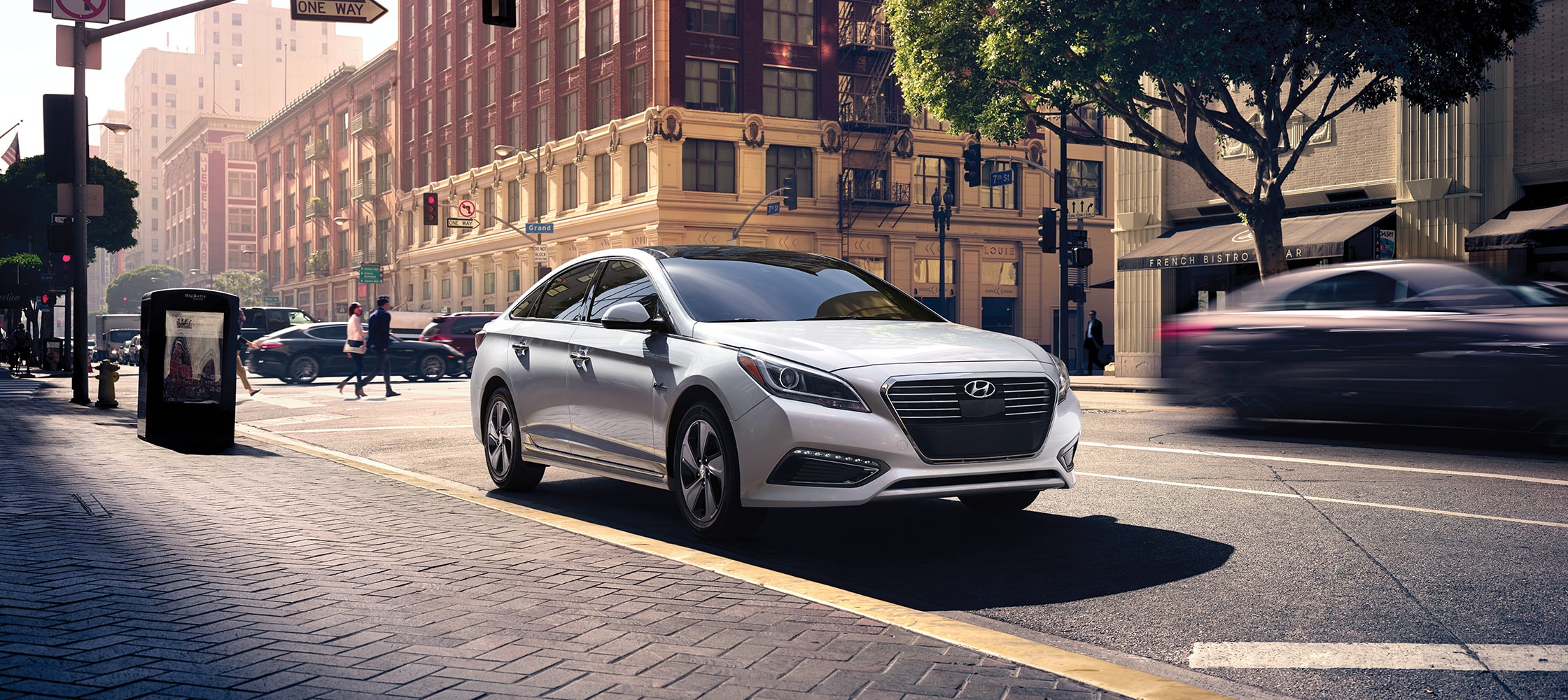 May not be exactly as shown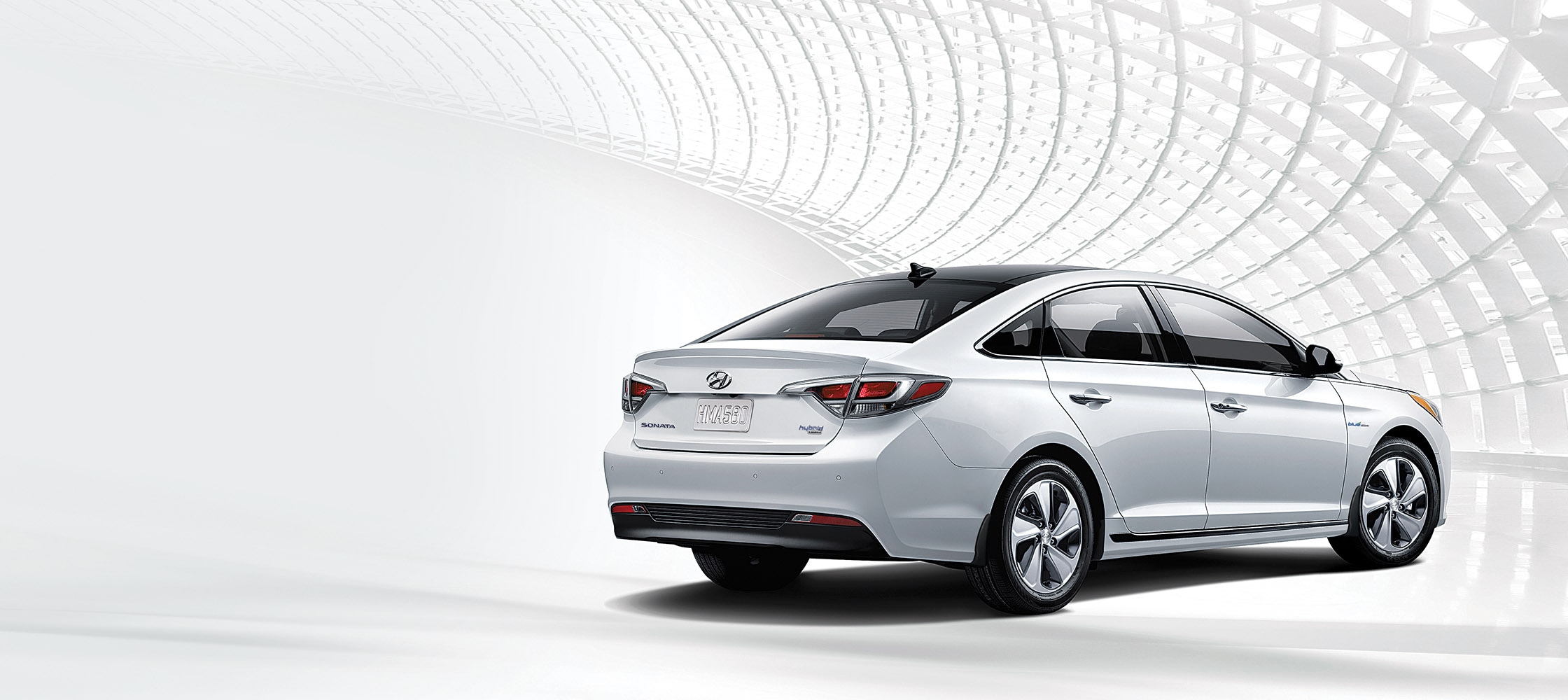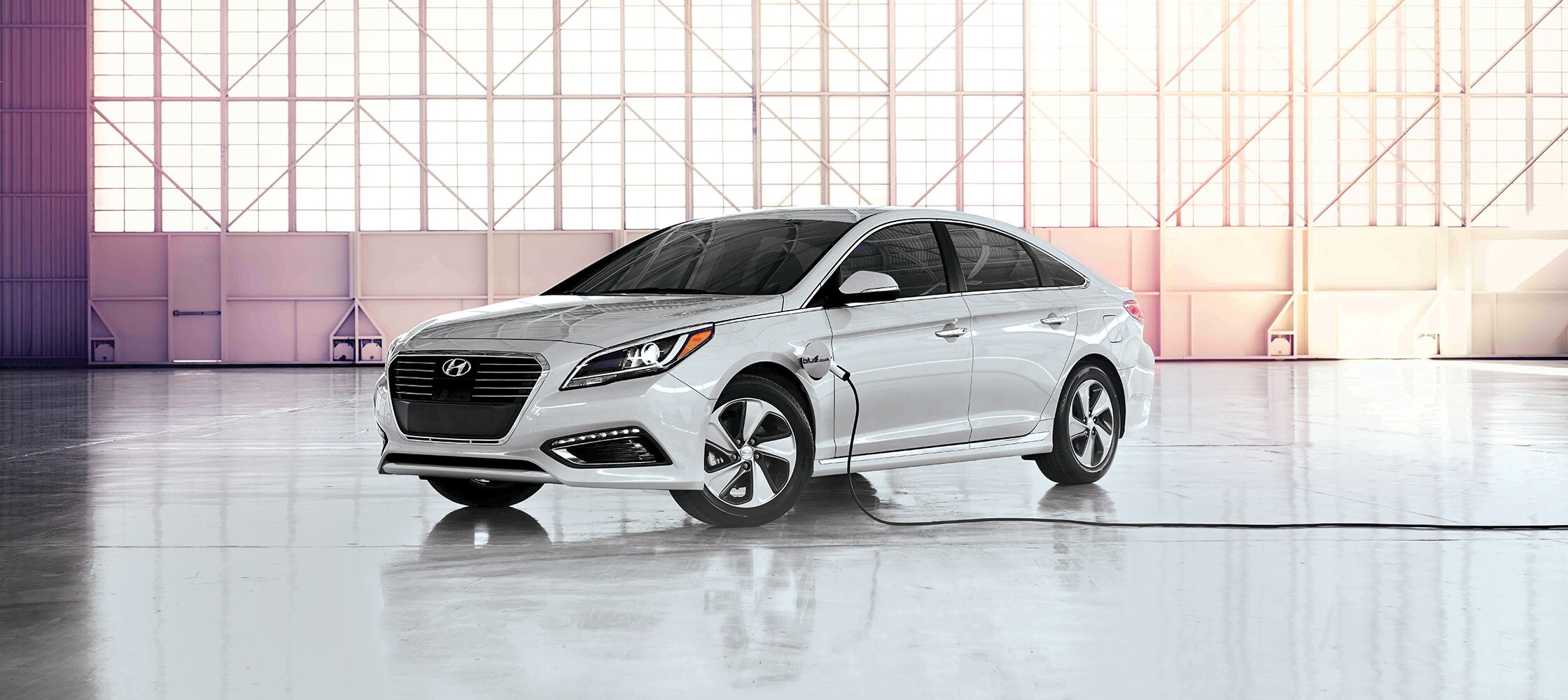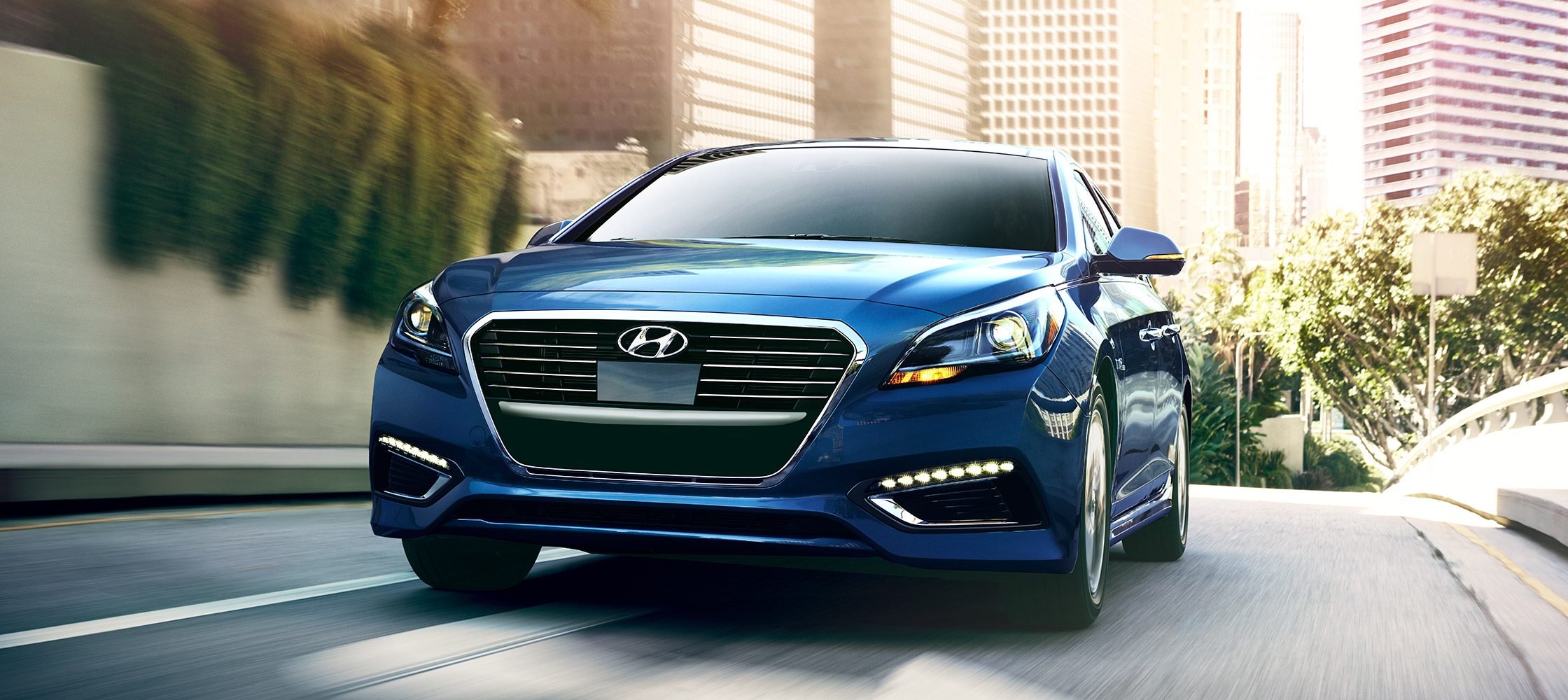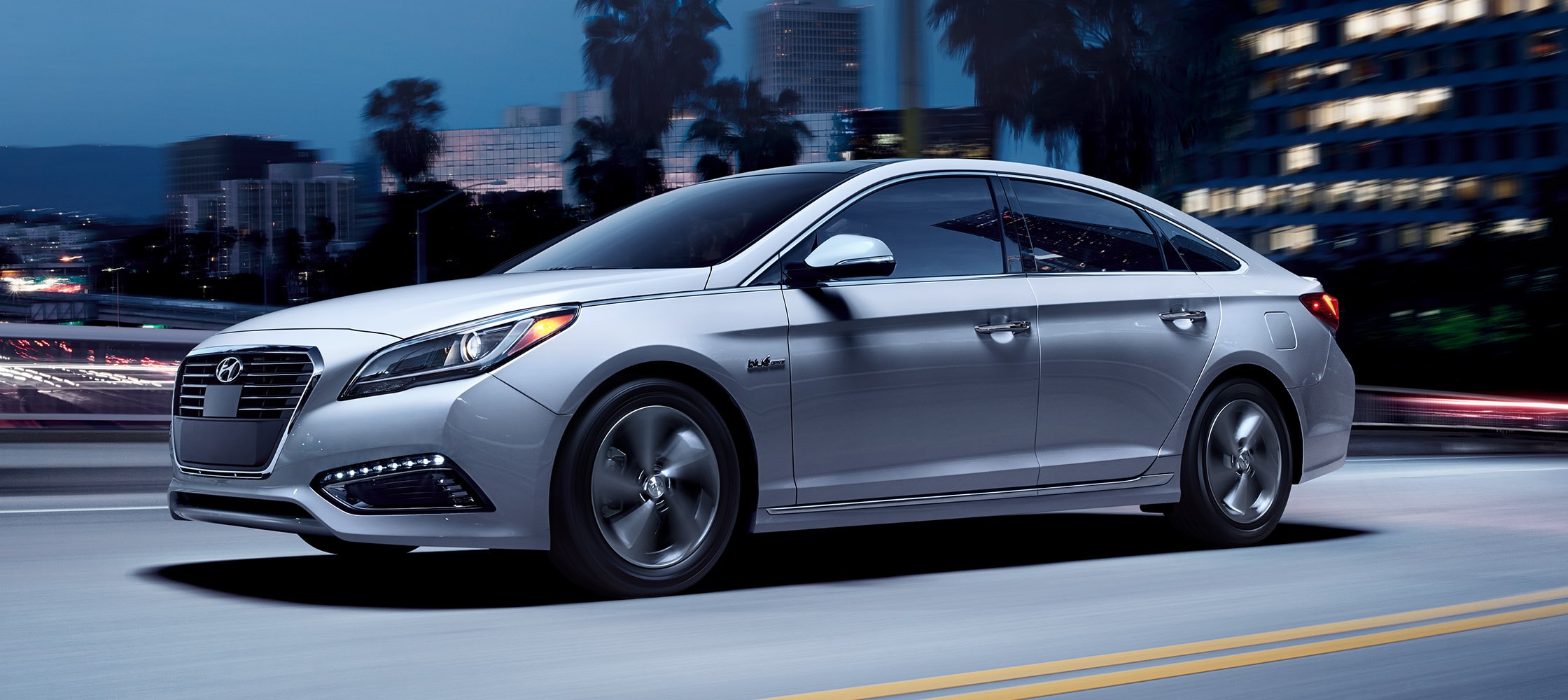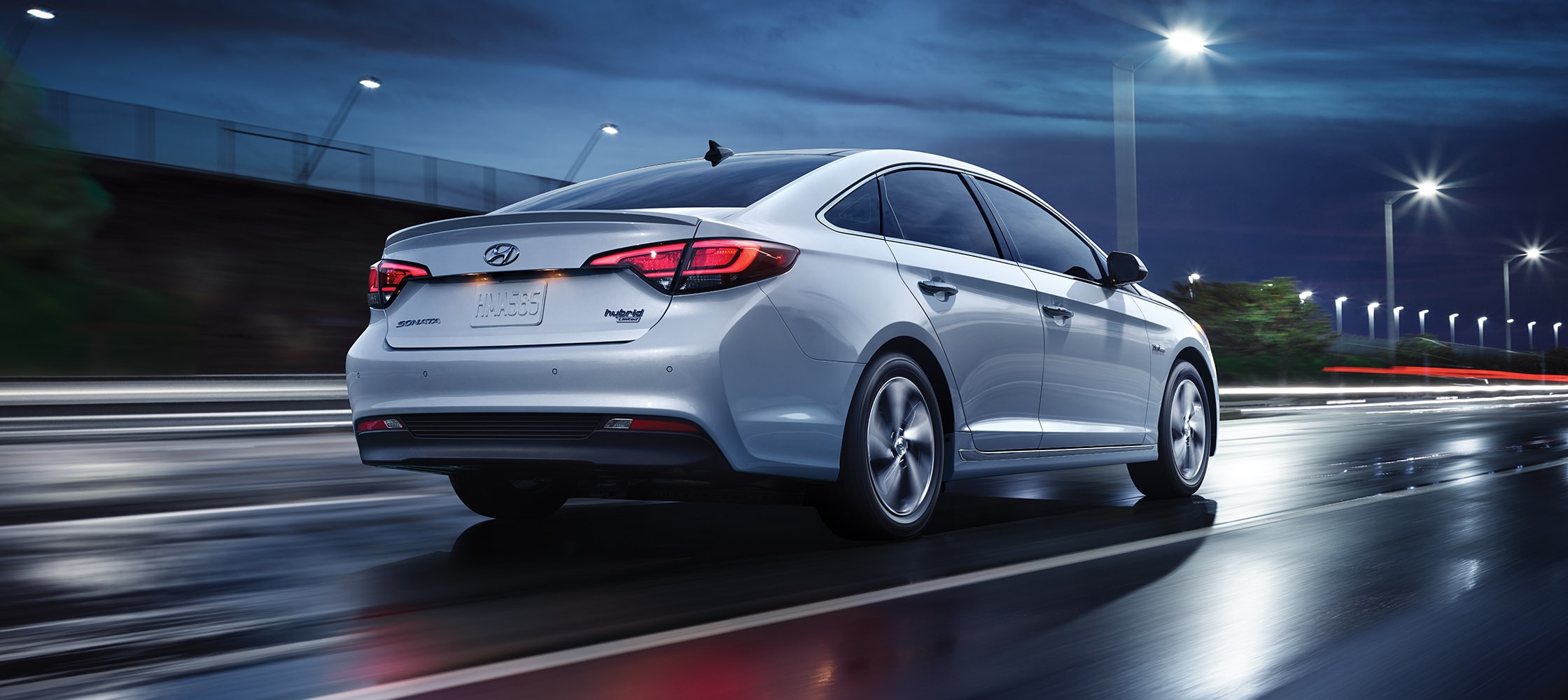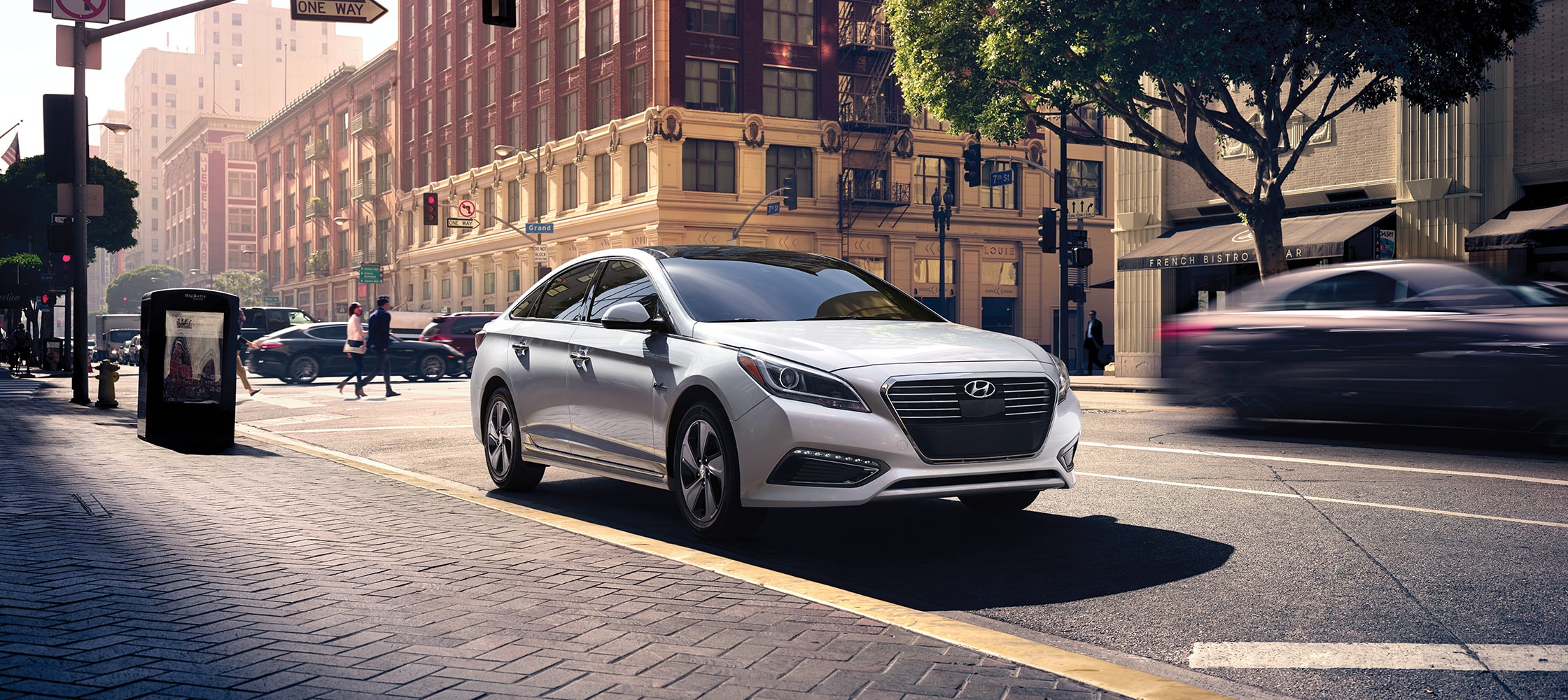 Hybrid efficiency, exceptional performance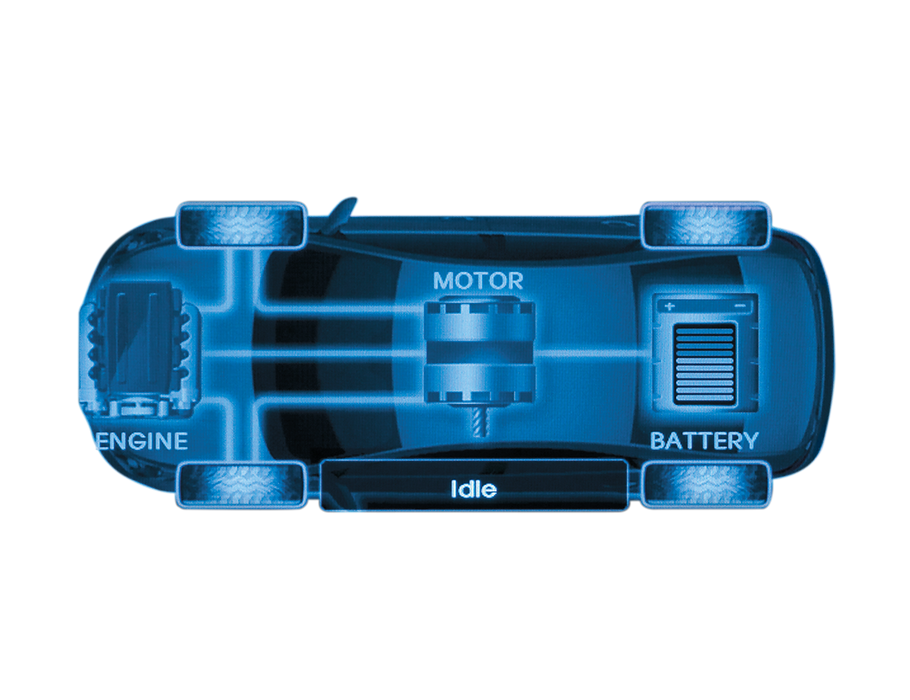 Full parallel hybrid drive system
By using a full-parallel hybrid drive system, the 2017 Sonata Hybrid and Plug-in Hybrid can run on a gasoline internal combustion engine, an electric motor, or both. This provides you with more optimized power and improved fuel economy by allowing the engine and electric motor to supply power simultaneously or independently.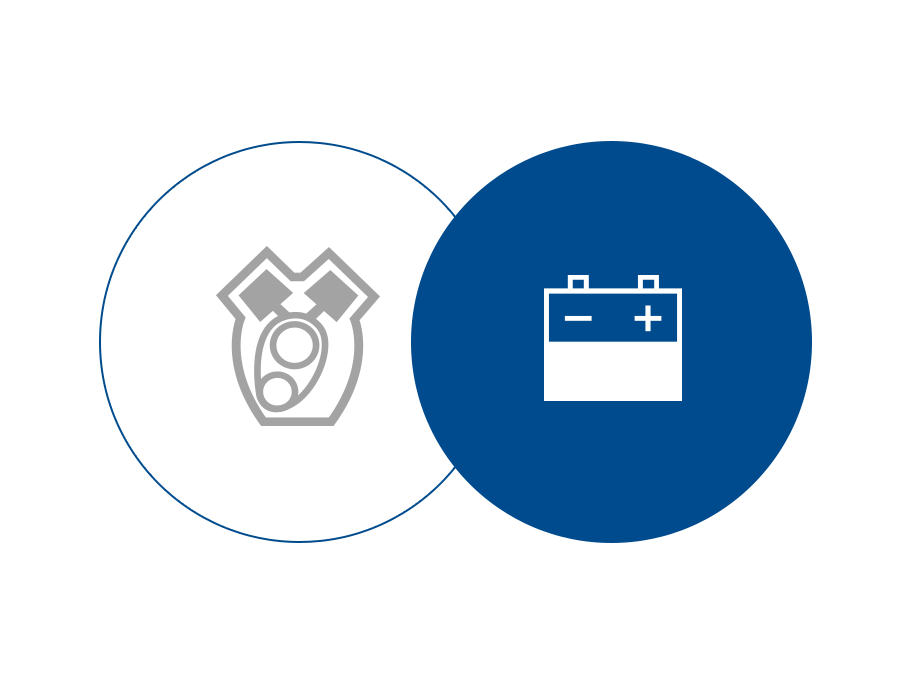 Two Power Sources Working in Harmony
Powered by a 2.0L Atkinson-cycle engine with class-exclusive Gasoline Direct Injection (GDI) technology and a 38 kW electric motor, the 2017 Sonata Hybrid delivers a net system output of 193 horsepower.
Vehicle class defined as intermediate hybrid sedan according to GAC segmentation. Claim based on Autoplanner comparison as of September 18, 2015.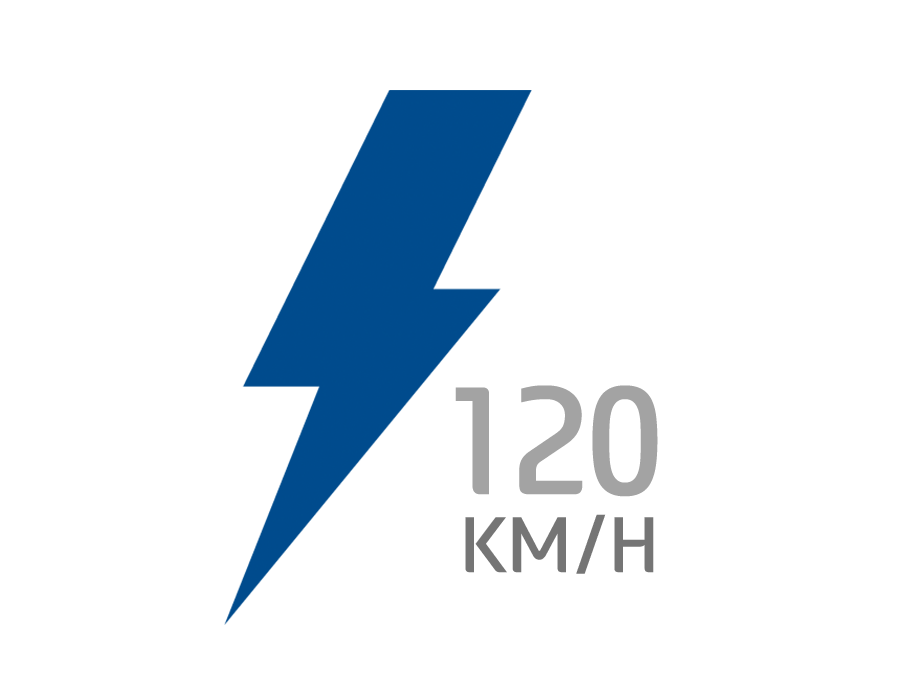 Cruise On Electric Power
Thanks to its advanced parallel hybrid drive system, the Sonata Hybrid can cruise at up to 120km/h on electric power alone – saving you money at the pump.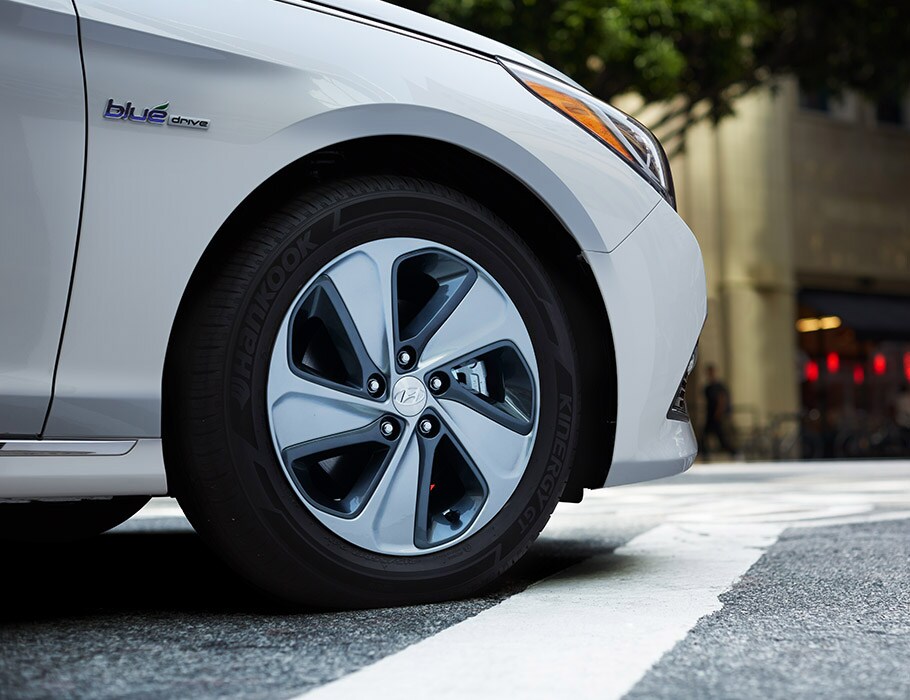 Advanced Suspension
The suspension has been geometrically tuned for improved steering response, handling and vehicle stability, which makes for better comfort on smooth or rough roads.
Advanced, active safety technologies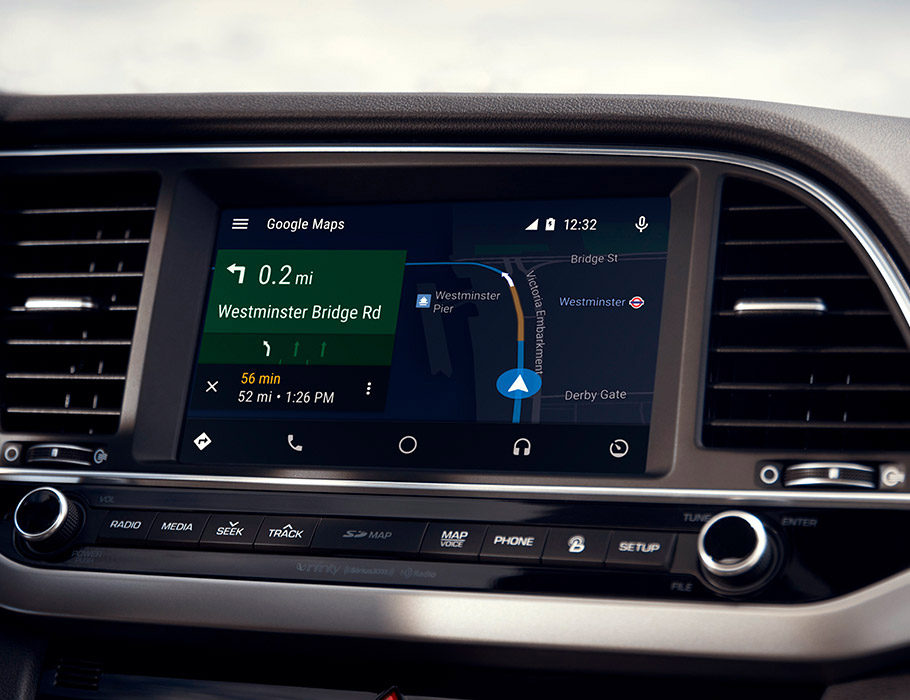 Android Auto™
Hyundai leads the way by supporting smartphone technology that makes driving and staying in touch with your world simple and seamless. This available feature lets you use your voice to do a variety of useful tasks from listening to and dictating text messages to finding locations and helping you navigate to your destination.
Android Auto™ is compatible with Android phones running Android Lollipop or newer. Android Auto may not be available on all devices and is not available in all countries or regions. Additional apps may be required. Android, Android Auto, Google, Google Maps and Google Play Music are trademarks of Google Inc.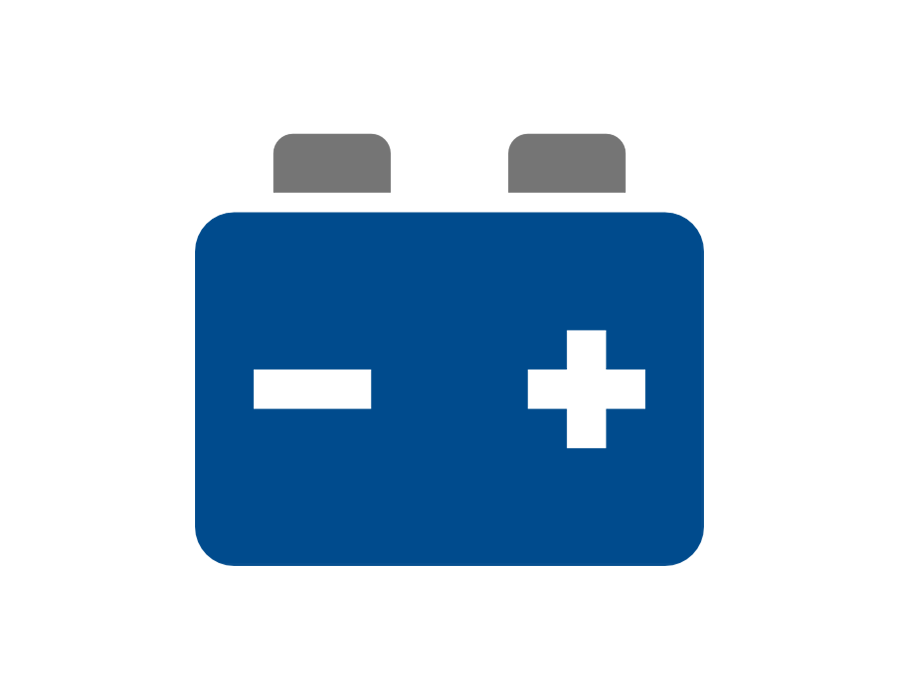 Advanced Battery Technology
The Sonata Hybrid's lithium-ion polymer battery is a marvel of technology. It has numerous advantages over nickel-metal hydride batteries found in many other hybrid models, including greater power density and lower weight. Compared to these batteries, lithium-ion polymer technology is a lighter, smaller and stronger power source.

Adaptive Cruise Control
Standard on the Ultimate model, the Adaptive Cruise Control (ACC) system with stop-and-go capability carefully adjusts your pre-set speed and distance from the vehicle ahead. It can even bring the vehicle to a complete stop, then start again in stop-and-go traffic.
Adaptive Cruise Control (ACC) with stop/start capability is not a collision avoidance or warning device. ACC is for highway use only and should not be used in poor weather, heavy or varying traffic, or on winding or slippery roads. Driver remains responsible to slow or stop the vehicle to avoid a collision. See Owner's Manual for further details and limitations.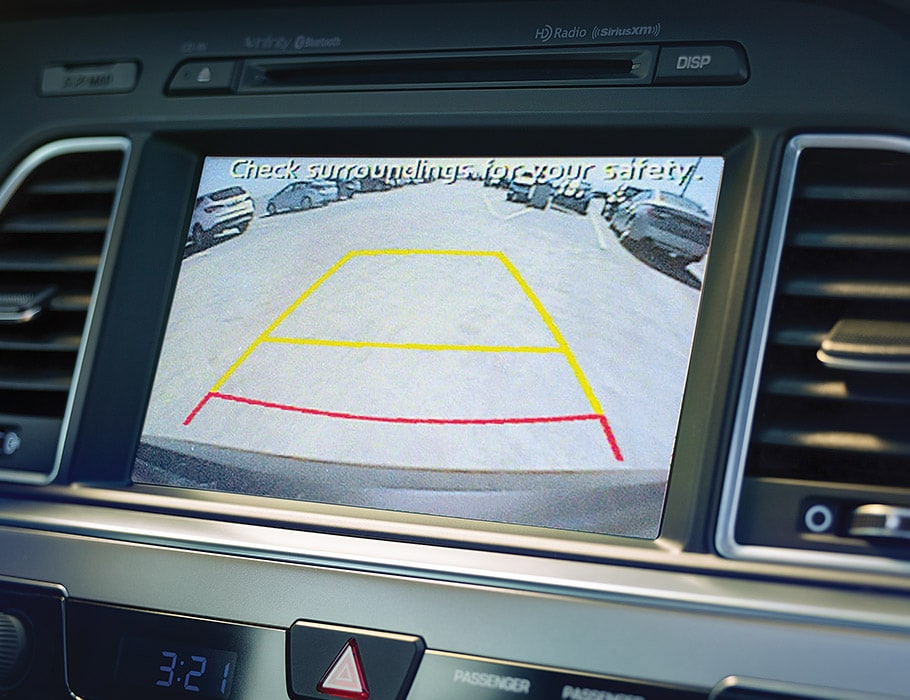 Touch-screen Display with Rearview Camera and Bluetooth®
A standard 5.0" colour touch-screen audio display lets you stream music from your smartphone, tune into 165+ SiriusXMTM channels*, talk to family and friends with the Bluetooth® hands-free phone system and confidently tackle tight parking spaces with the rearview camera. The 2017 Sonata Hybrid also offers an available 8" touch-screen navigation system with enhanced menus for hybrid system function, fuel consumption, and much more.
With complimentary three-month subscription. The SiriusXMTM name is a trademark of SiriusXM Satellite Radio Inc., Bluetooth® word mark and logos are registered trademarks owned by Bluetooth SIG, Inc.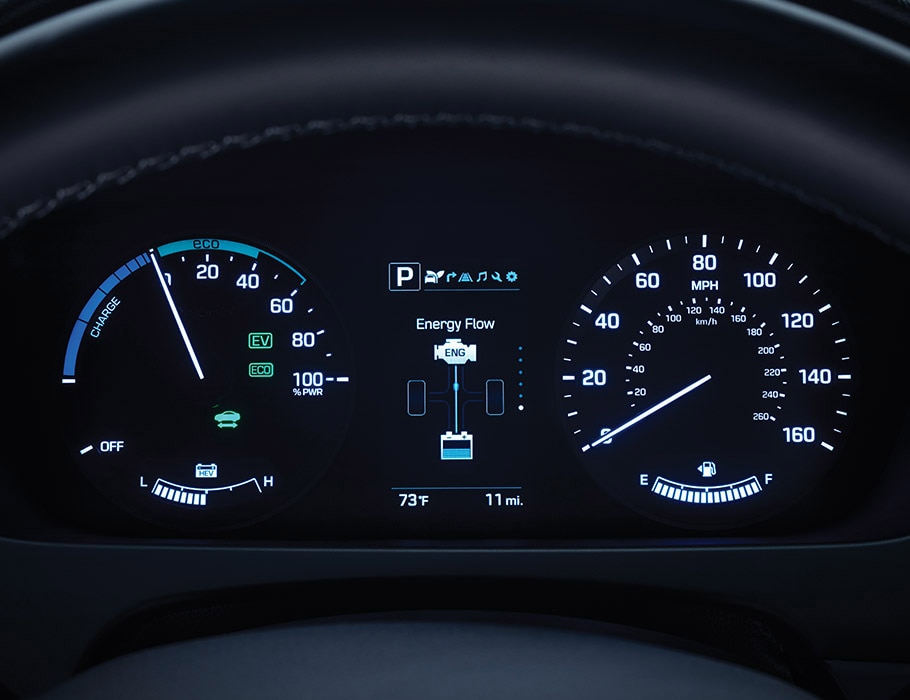 Plug-in Data
The Sonata Plug-in Hybrid provides you with some additional information to keep you informed. This includes the battery charge status and an estimated electric range. It will also map out charge stations in the vicinity of your electric range so that if you prefer to charge up over switching to the gasoline engine (once the battery is depleted), you can.
What Do Owners Think?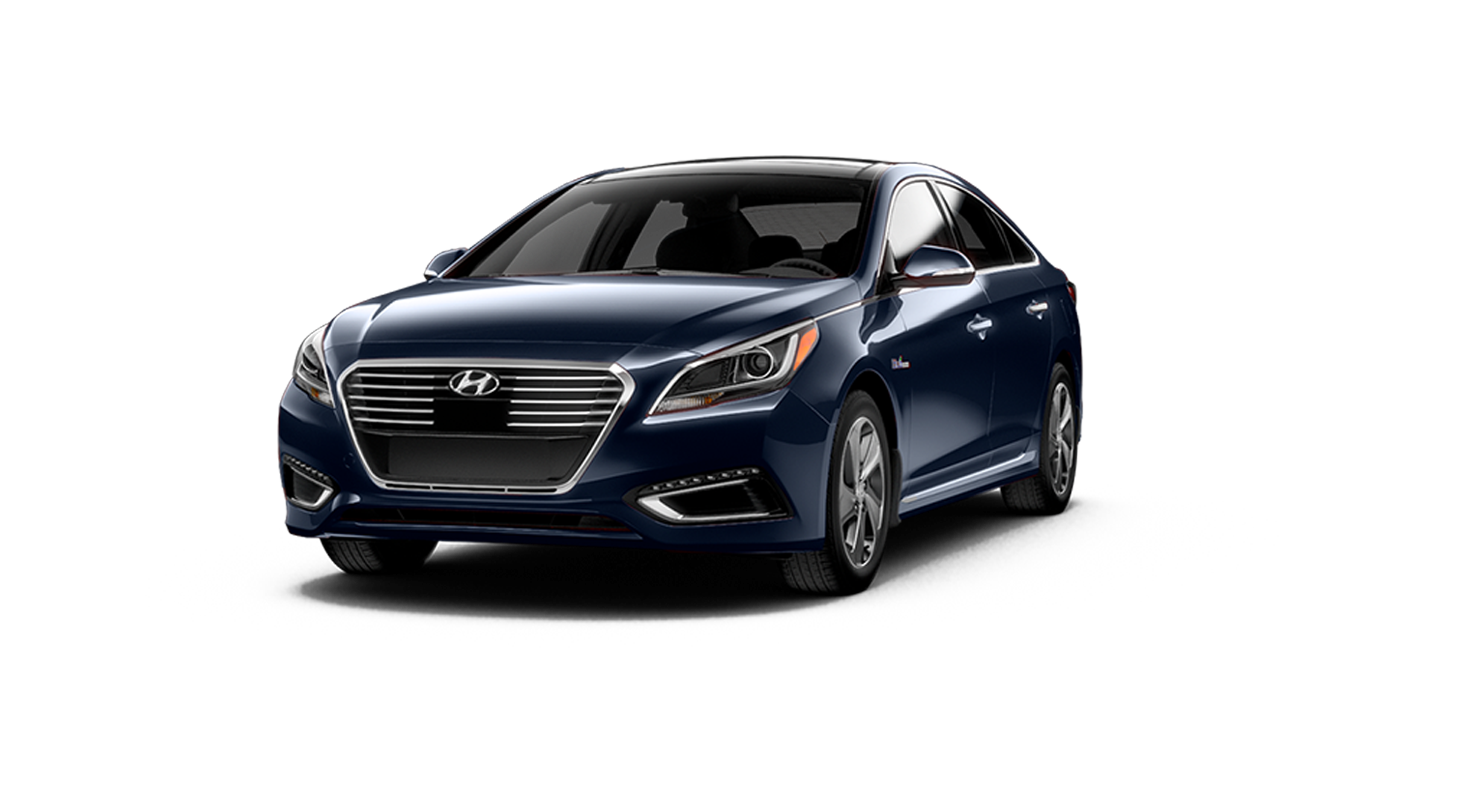 "The fuel economy is unbelievable and it is so comfortable"
Wesley, Langley
Hyundai partners with Reevoo to provide 100% genuine, uncensored reviews. Here's what people have been saying about their 2017 Sonata Hybrid.
*Price of $29,649 available on 2017 Sonata Hybrid model. Price excludes Delivery and Destination charges of $1,805, fees, levies and all applicable charges (excluding HST, GST/PST). Price also excludes registration, insurance, PPSA, license fees and dealer admin. fees of up to $499. Fees may vary by dealer. Delivery and Destination charge includes freight, P.D.E. and a full tank of gas.
*Fuel economy figures are based on manufacturer testing and are used for comparison purposes only. Actual fuel efficiency may vary based on driving conditions and the addition of certain vehicle accessories.