Starting from*
$21,099
$0
Fuel Economy*
8.6/7.0/7.9L per 100km
(city/hwy/combined)
The KONA is the latest addition to our SUV family – a new breed of SUV to take on the city. With KONA, driving and parking in the urban jungle doesn't have to be stressful. Enjoy the agile manoeuverability of a passenger car, and the higher perspective of an SUV – it's really the best of both worlds! Furthermore, KONA is filled with technology that just makes everything easier, including Apple CarPlay™, Android Auto™ and an available Head-Up Display to project important information within your line of sight, so you can keep your attention on the road.
Be seen among the sparkling city lights.
Ready to take on the urban jungle.
Get familiar with Hyundai SmartSense™
Advanced technology at your fingertips.
What Do Owners Think?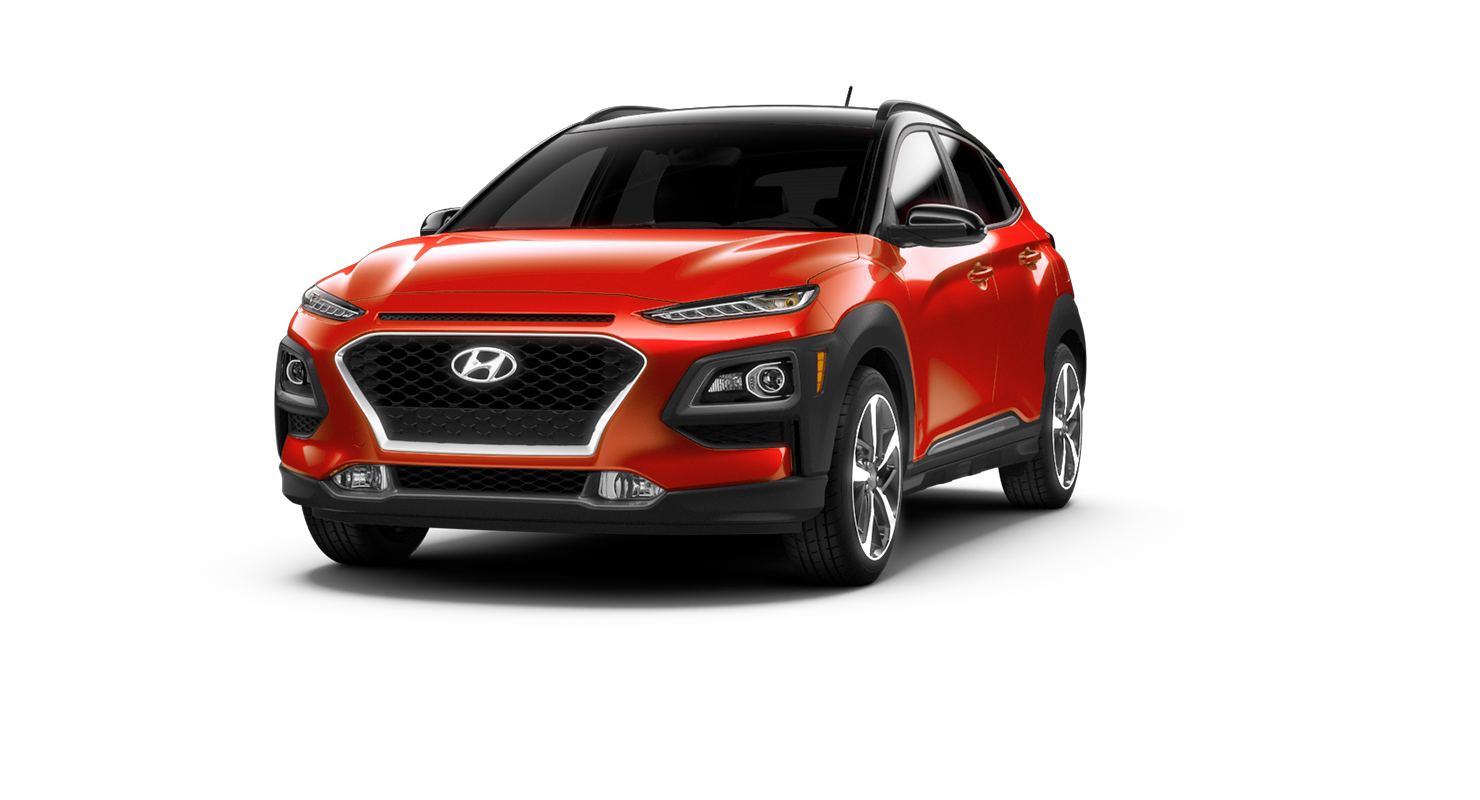 "It has the ride quality of a car but the capability of an SUV....I've been thoroughly impressed"
Steven, St. Catharines
Hyundai partners with Reevoo to provide 100% genuine, uncensored reviews. Here's what people have been saying about their KONA.
What Do The Experts Think?
2018 KONA
AutoGuide.com
Jodi Lai
Not interested in making lackluster products, Hyundai has taken tangible steps to rise above its competition and those efforts are obvious in the Korean brand's new Kona, its first subcompact crossover.
2018 KONA
Driving.ca
Graeme Fletcher
It's stylish, agile, suitably fast and it offers plenty of utility without giving up on the sporty side of life.
2018 KONA
The Globe and Mail
Jason Tchir
The Kona's cute, it starts cheap and – with the turbo – it's more fun to drive than you'd expect.
*Price of $21,099 available on 2019 KONA Essential FWD model. Price excludes Delivery and Destination charges of $1,810, fees, levies and all applicable charges (excluding HST, GST/PST). Price also excludes registration, insurance, PPSA, license fees and dealer admin. fees of up to $499. Fees may vary by dealer. Delivery and Destination charge includes freight, P.D.E. and a full tank of gas.
*Fuel economy figures are based on manufacturer testing and are used for comparison purposes only. Actual fuel efficiency may vary based on driving conditions and the addition of certain vehicle accessories. Fuel Economy based on 2019 KONA Essential FWD.