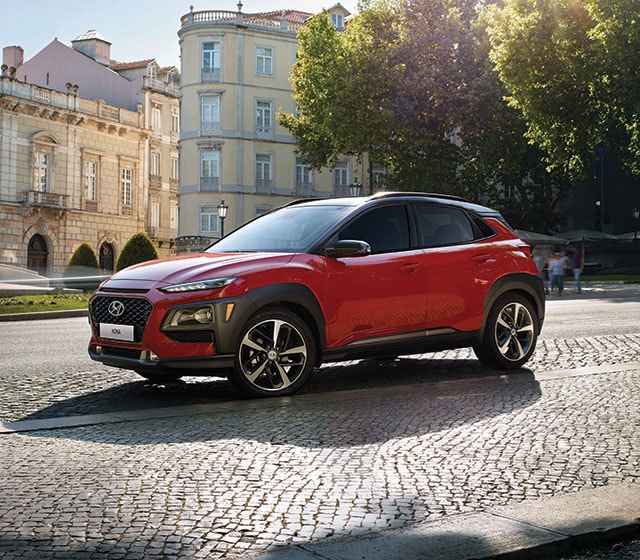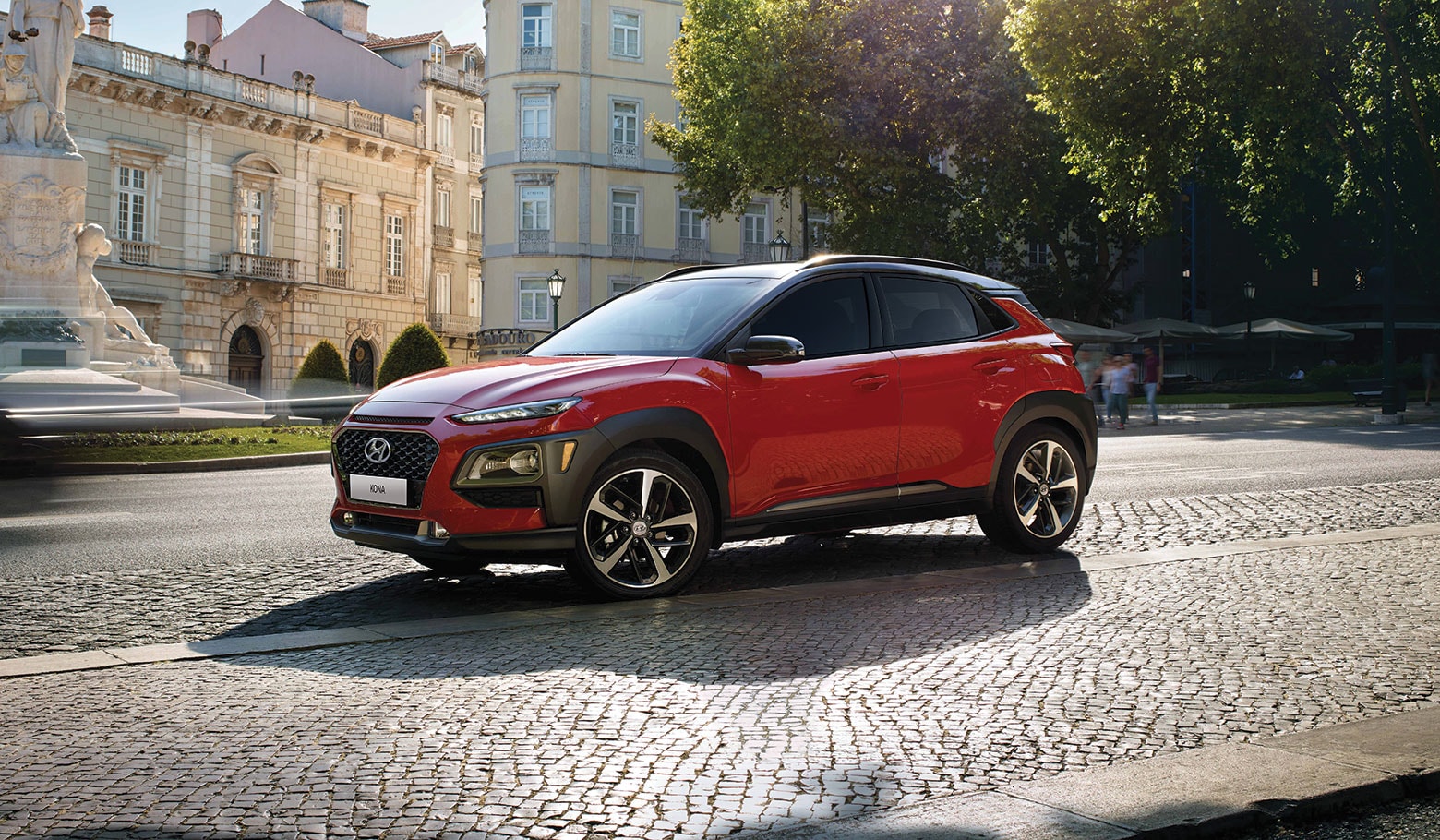 Starting from*
$21,299
$21,299
Fuel Economy*
8.6/7.0/7.9L per 100km
(city/hwy/combined)
The Kona is a new breed of SUV designed to take on the city. With Kona, driving and parking in the urban jungle doesn't have to be stressful. Enjoy the agile manoeuvrability of a passenger car, and the higher perspective of an SUV – it's really the best of both worlds! Furthermore, Kona is filled with technology that just makes everything easier, including Apple CarPlay™, Android Auto™ and an available Head-Up Display to project important information within your line of sight, so you can keep your attention on the road.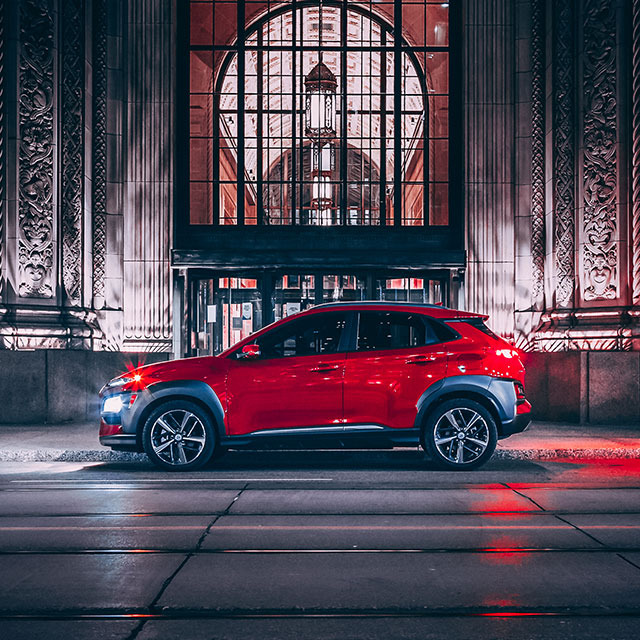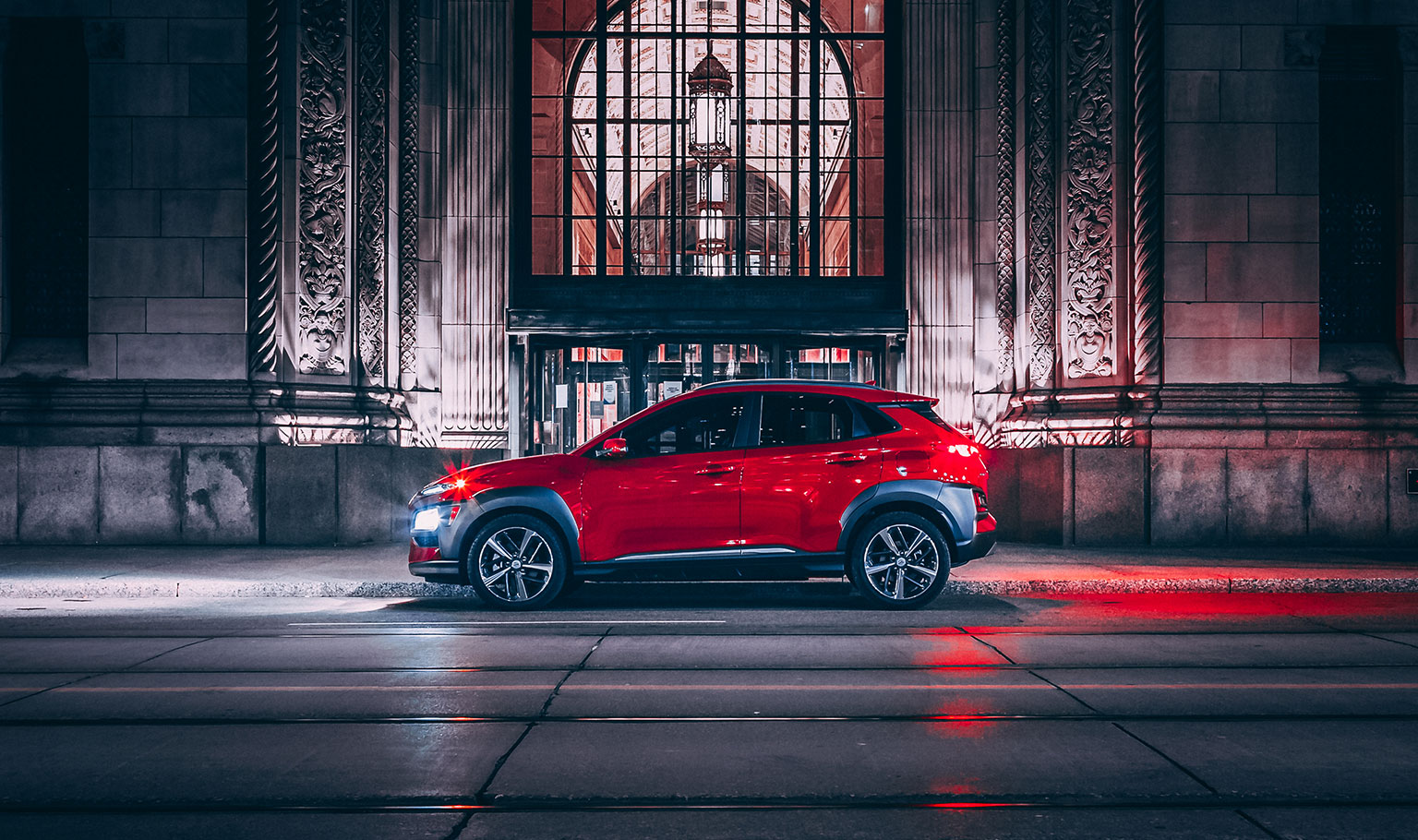 Be seen among the sparkling city lights.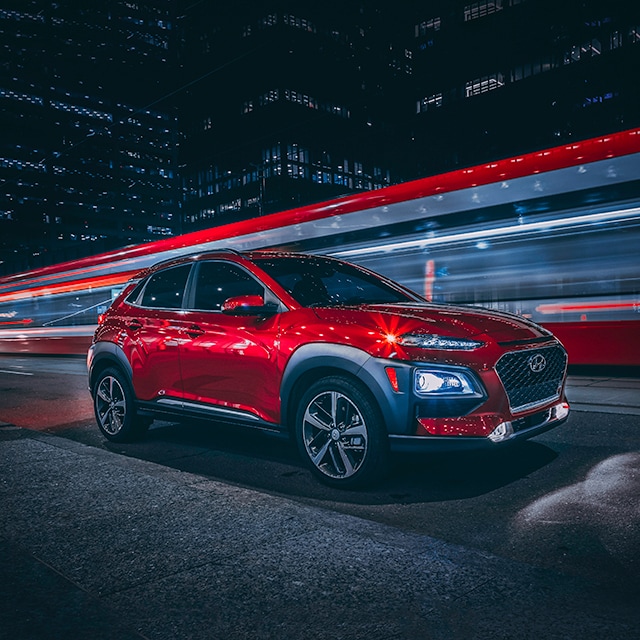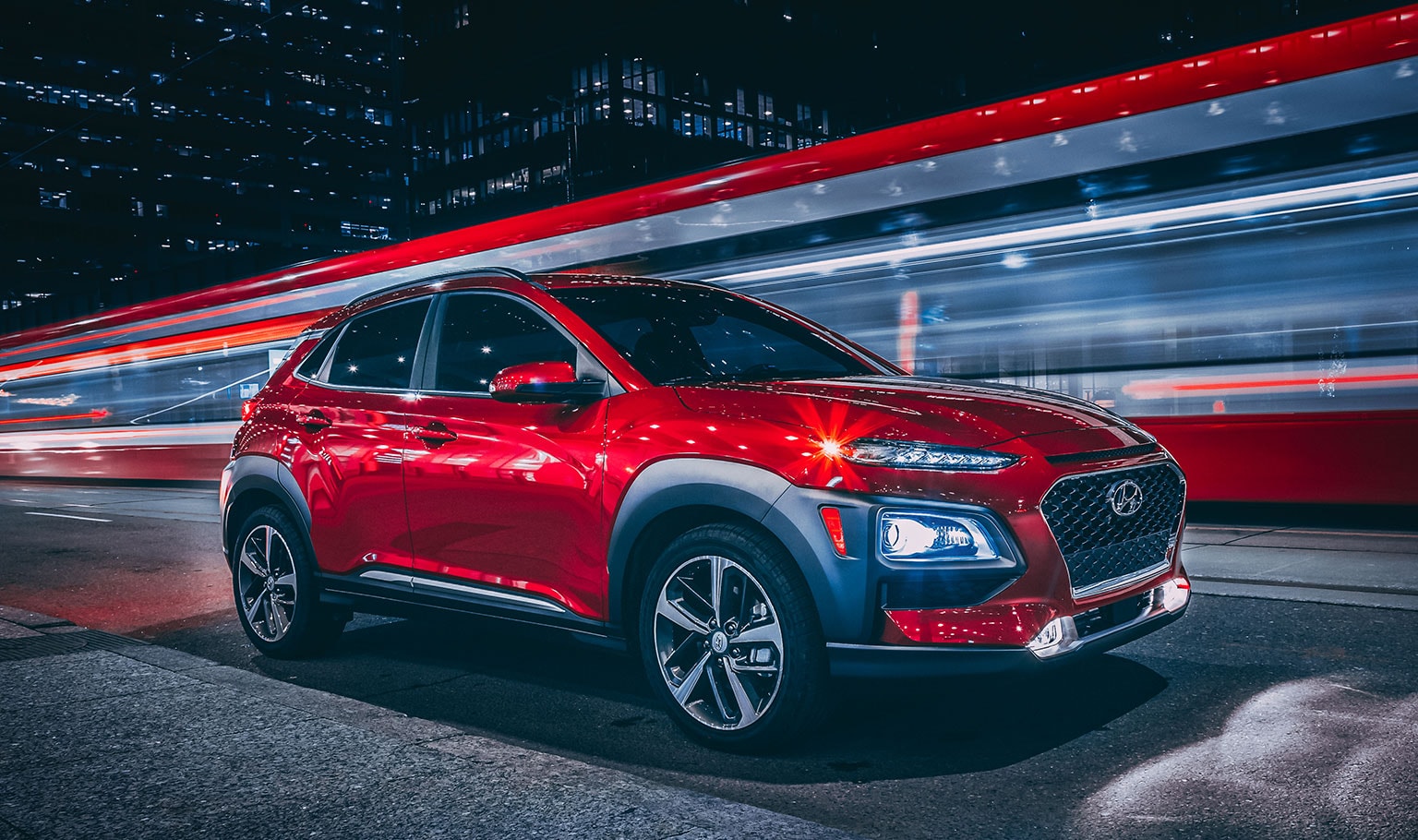 Ready to take on the urban jungle.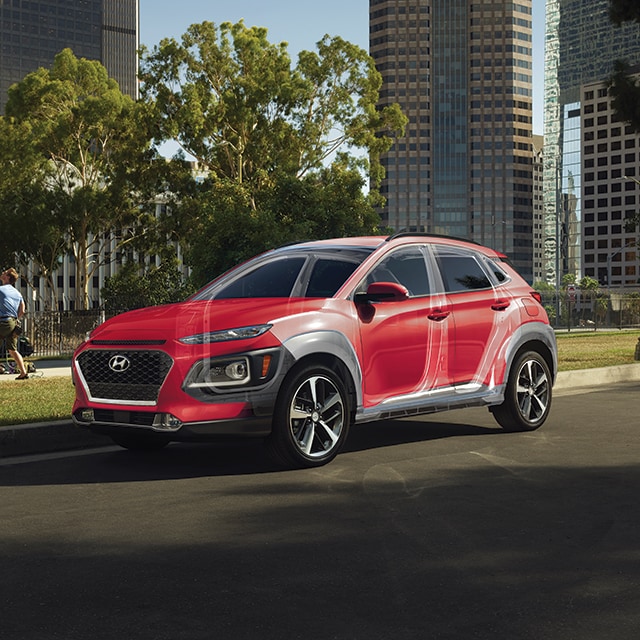 Discover the SUPERSTRUCTURE™ and learn more about Hyundai SmartSense™.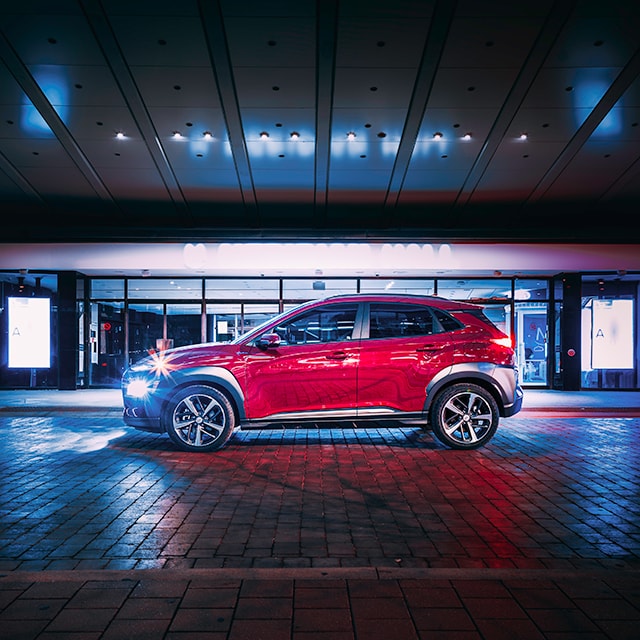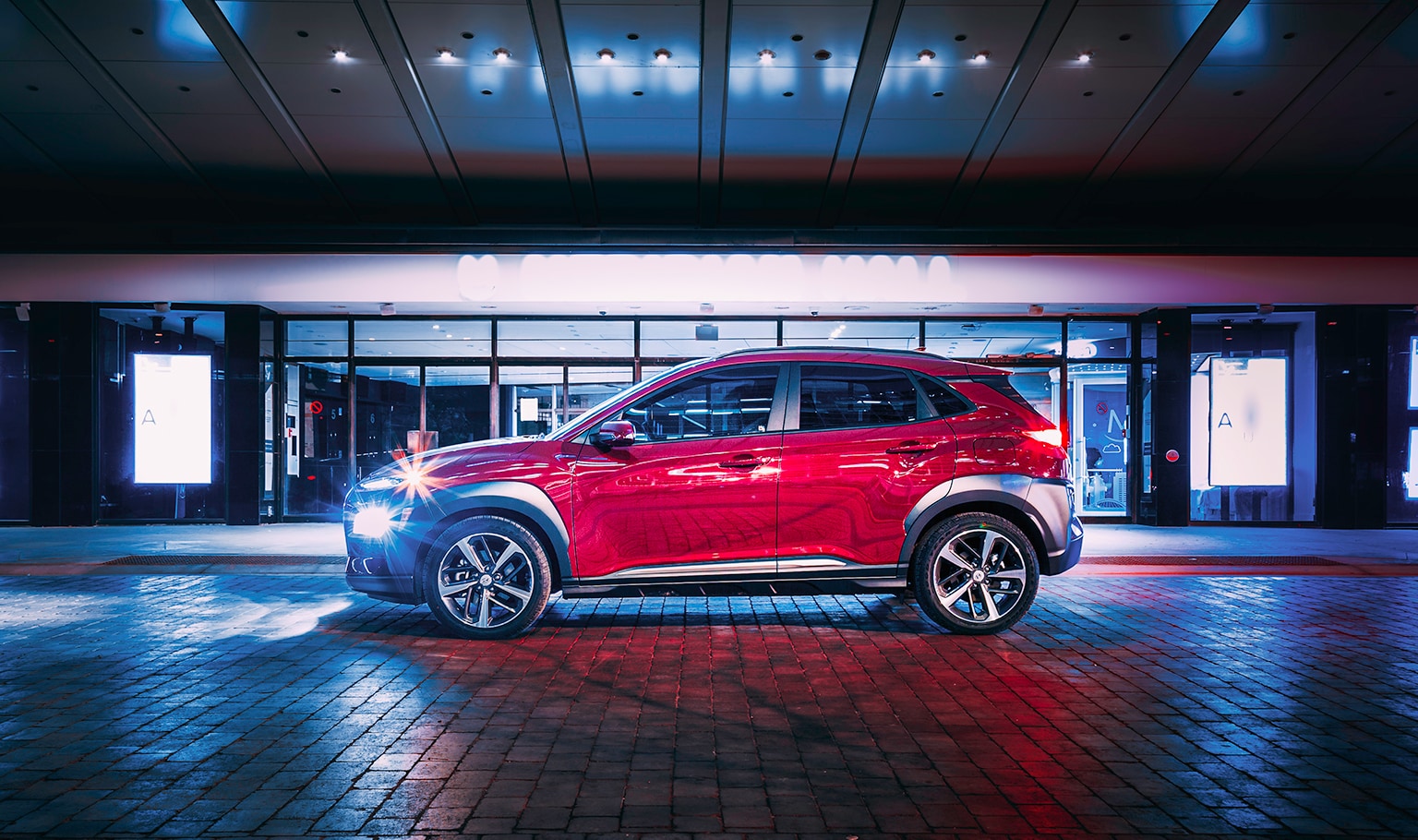 Advanced technology at your fingertips.
What Do Owners Think?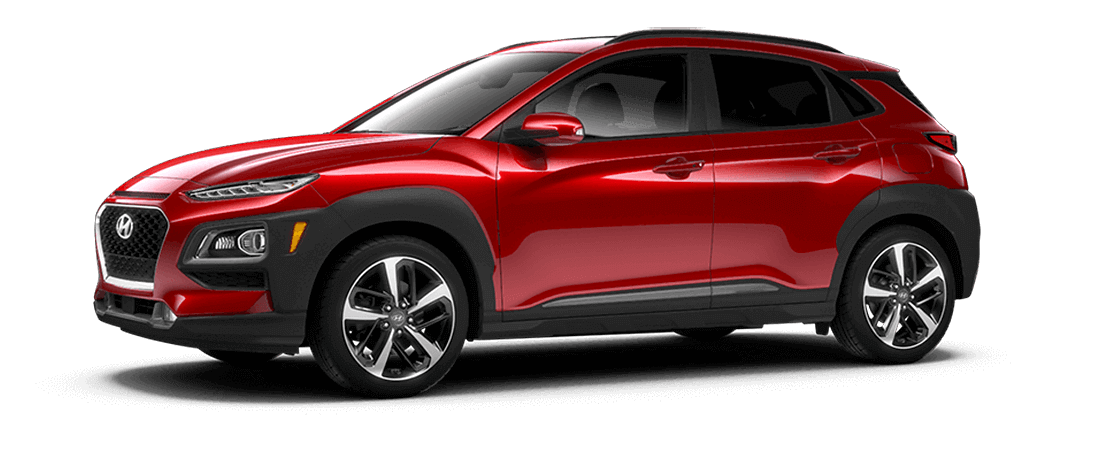 "Apple CarPlay is awesome. I was also pleasantly surprised with the gas mileage. It's even better than the specs said it would be..."
Keith, Memramcook
Hyundai partners with Reevoo to provide 100% genuine, uncensored reviews. Here's what people have been saying about their KONA.
*Price of $21,299 available on 2021 KONA Essential FWD model. Price excludes Delivery and Destination charges, fees, levies and all applicable charges (excluding HST, GST/PST). Price also excludes registration, insurance, PPSA, license fees and dealer admin. fees of up to $499. Fees may vary by dealer. Delivery and Destination charge includes freight, P.D.E. and a full tank of gas.
*Fuel economy figures are based on manufacturer testing and are used for comparison purposes only. Actual fuel efficiency may vary based on driving conditions and the addition of certain vehicle accessories. Fuel Economy based on KONA Essential FWD.