Hyundai Auto Canada Corp. recognized as a Best Workplace™
2018/04/26
Hyundai Auto Canada Corp. is being recognized as one of this year's Best Workplaces™ in Canada, and will be included in a special report on Friday, April 27, 2018 in The Globe and Mail.
Since becoming certified in 2017 as a Great Place to Work, following a thorough and independent analysis conducted by Great Place to Work Canada, Hyundai Auto Canada is one of 50 recipients this year to receive the title of "Best Workplaces in Canada – Large and Multinational Organizations."
"We are beyond thrilled to be recognized as a Best Workplace in Canada in our first year of participating in the program," said Don Romano, President and CEO of Hyundai Auto Canada. "I am incredibly proud of the work and efforts our team members put forth on a daily basis, ensuring we provide our customers with excellent experiences and world-class products. This honour is a direct testament to how positively our employees feel about working at Hyundai Auto Canada. We try really hard to foster a corporate culture and environment where everyone is excited and proud to come into work each day."
Hyundai Auto Canada has established initiatives to promote team building, such as department-specific activities including meals out and activities. During these events, teams document their day and share details with the rest of the organization. Employees also have a variety of sources in which they can gather and share information. These come in the form of monthly Town Hall meetings, weekly Subject Matter Expert sessions, where employees learn about specific topics directly from their colleagues, job shadowing opportunities, and more.
Hyundai Auto Canada provides a host of employee-driven benefits including: tuition assistance, flex hours, and access to a variety of wellness-oriented initiatives like on-site yoga classes, and a games room. The company also offers a subsidized cafeteria and arranges for weekly fruit delivery for every employee to enjoy.
The 2018 Best Workplaces™ in Canada list is compiled by the Great Place to Work®Institute. The competition process is based on two criteria: two-thirds of the total score comes from confidential employee survey results and the remaining one-third comes from an in-depth review of the organization's culture. This offers a rigorous representation of the organization from an employee perspective, and an overall portrait of the workplace culture. Together, they provide crucial data relative to five trust-building dimensions: credibility, respect, fairness, pride, and camaraderie.
This year's list received over 400 registrations and over 80,000 employees participated in the 2018 "Best Workplaces™ in Canada" survey, rolling out to impact more than 300,000 Canadian employees.
For more information please contact the Institute at bestworkplaces@greatplacetowork.ca or visit www.greatplacetowork.ca.
About Hyundai Auto Canada Corp.
Hyundai Auto Canada, established in 1983 and headquartered in Markham, Ontario, is a subsidiary of Hyundai Motor Company of Korea. Hyundai vehicles are distributed throughout Canada by Hyundai Auto Canada and are sold and serviced through more than 210 dealerships nationwide. Hyundai is also the first to offer its zero-emissions Tucson Fuel Cell Electric Vehicle to Canadian customers. More information about Hyundai and its vehicles can be found at www.HyundaiCanada.com.
We think you'll like this, too: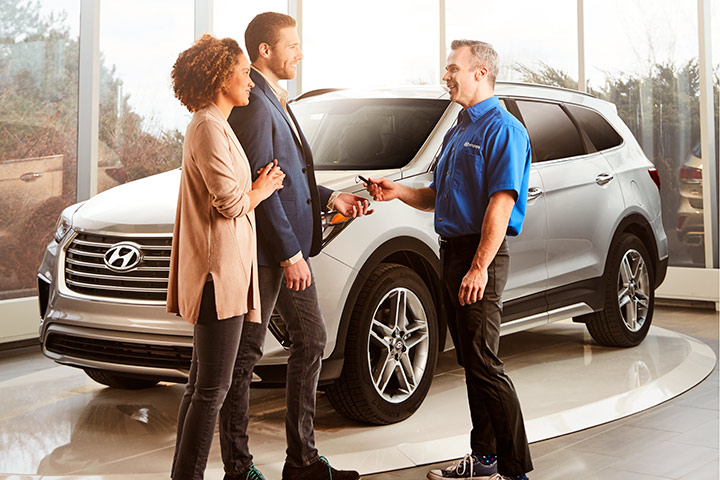 Hyundai Canada Recognized by Great Place to Work
Hyundai Auto Canada Corp. announced that it has been certified as a Great Place to Work after a thorough and independent analysis conducted by Great Place to Work Canada.