Introducing EValuate –a test drive experience like no other.
Introducing the Hyundai Evaluate program, powered by Turo – Canada's largest car sharing platform. When it comes to owning an electric vehicle, a standard test drive just isn't enough. That's why we're offering an experience to get to know our electric vehicles. Simply book one of our EVs, to see how it fits your lifestyle. If you decide to purchase an EV from Hyundai, we'll apply a rebate to cover most of the booking fee against the purchase price. Because we believe that before you plug into electric, you should feel that electric is plugged into you.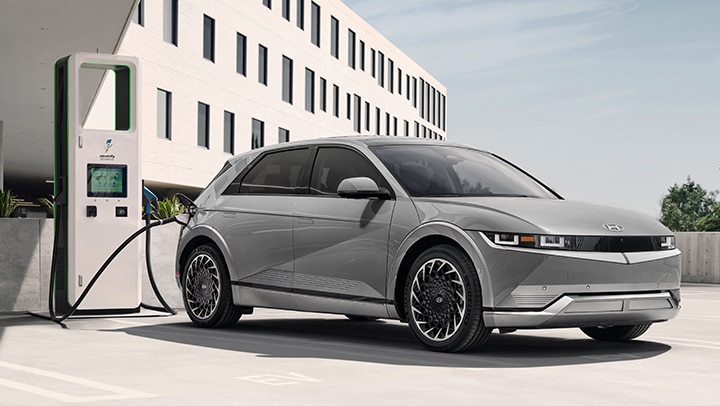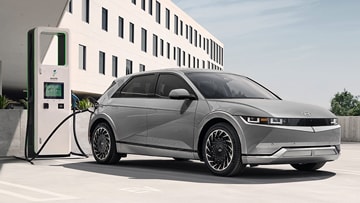 How it Works
Step 1 – Select the closest participating dealer to get started.

Step 2 – To secure your booking, visit the Turo website at least 24 hours before desired date to confirm availability and reservation.

Step 3 – Schedule a time for pick up and visit your dealer

Step 4 – Drop the vehicle off when you're done!

A few things to know:
- The cost of each trip varies between $80 to $140 per day, depending on the vehicle booked.
- Bookings must be returned to the dealership on a day in which the dealer or service center is open (dealers are closed on Sundays)
- As a new EValuate customer, you will receive a $25 ChargeHub credit when you make your booking. This credit is a one-time offer and is only available to new customers. ChargeHub provides a network of over 8,500 charging stations across Canada, making EV charging easier and more convenient for you. With ChargeHub, you can plug in with confidence and peace of mind.
Don't forget, if you decide to buy an EV from Hyundai after completing your trip, you'll be eligible for a $500 rebate towards the purchase price.
Experience the IONIQ 5, IONIQ 6, or KONA Electric with a Test Drive.
Evaluate lets you try electric before going all electric. We'll help match you to the electric vehicle of your choice from the comfort of your home. Contact your dealer to find out more.
*To be eligible for the EValuate Purchase Rebate, at the time of purchase you must present a TURO rental receipt with a rental duration of at least 2 days.
Program terms & conditions:
•
Customers must provide the TURO Rental receipt with a rental duration of at least 2 days to receive special after-tax discount off their purchase.
•
EValuate Purchase Rebate cannot be stacked with Hyundai Loyalty rebate.
•
EValuate Purchase Rebate must be applied to a purchase or firm vehicle factory order made within 3 months of the end of the customer's TURO rental
period.
•
Rebate cannot be applied after the purchase has been made.
•
Rebate can be extended from the person who rented with TURO to family members sharing the same mailing address. Proof of a shared address is
required.
•
Except as noted above, EValuate Purchase Rebate is non-transferable and cannot be assigned.
•
Only one Evaluate Purchase Rebate may be redeemed per transaction and each rebate may only be used once.
•
Final pricing of the vehicle to which the EValuate Purchase Rebate is applied will be subject to administration, freight, delivery and destination, registration, insurance, license fees, PPSA† and all other applicable fees, levies, charges and taxes. †Personal Property Security Act.
Dealer may sell for less than price set out above. Inventory is limited, so a dealer order may be required. EValuate Purchase Rebate Program is subject to change or cancellation without notice. Offer only available in Canada.