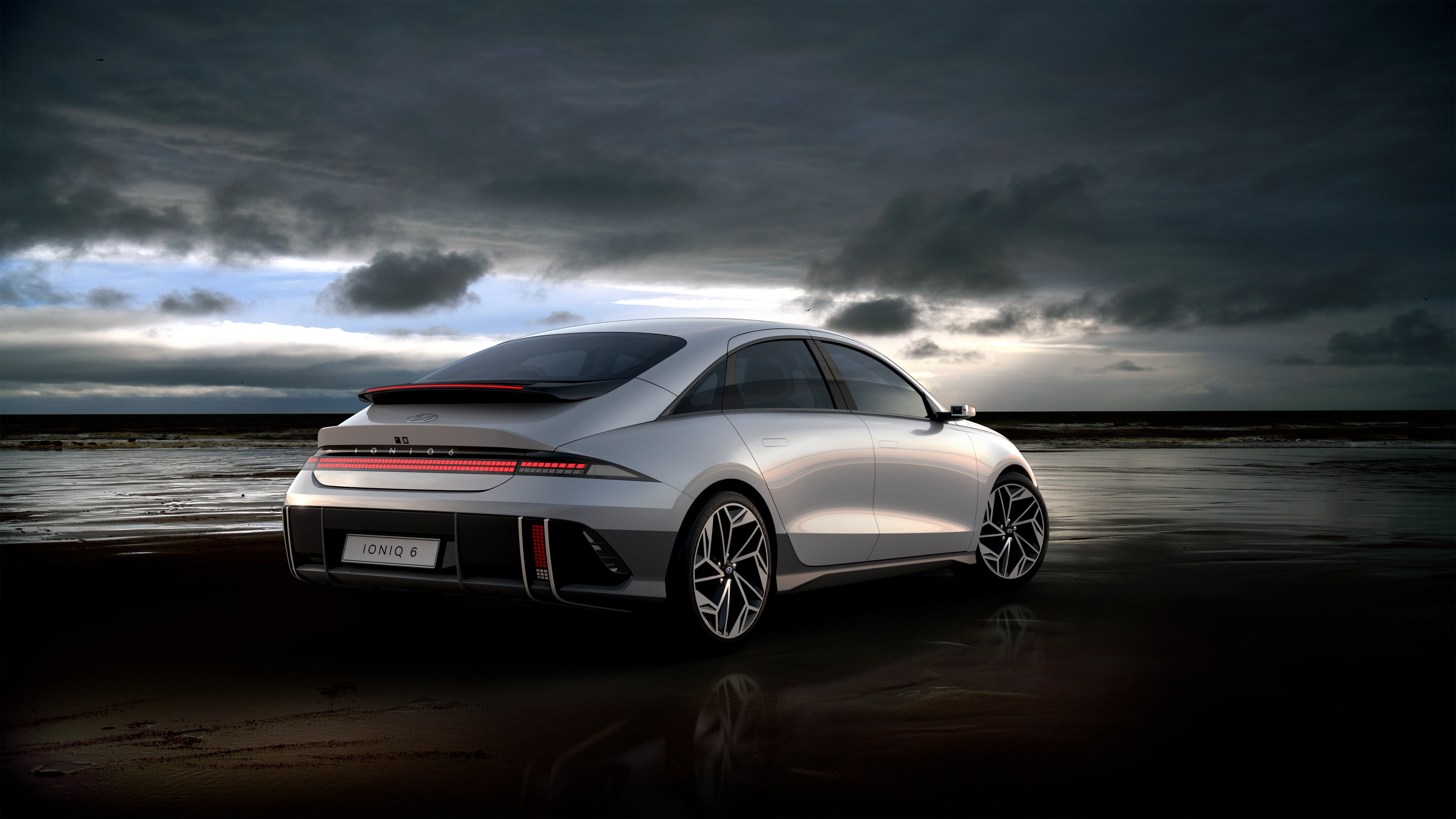 Pre-production model shown. May not be exactly as shown.
The first-ever IONIQ 6.
Shaping the new era of EVs
The latest in our EV evolution.
Behold the newest leap forward in electric mobility, the IONIQ 6. The clean simple lines and purely aerodynamic form reflect the Hyundai designers' commitment to satisfy both the aesthetic and functional needs of our customers. Discover the unique and timeless design of the next generation of EVs.
A streamliner for the street.
Aesthetics and function come together harmoniously in the streamlined and distinctive silhouette of the IONIQ 6. From its transparent textures to its unique parametric pixel lights to its perfectly smooth, uninterrupted surface, the IONIQ 6 represents a new direction in electric mobility.
Electric inside and out.
The personal space of the IONIQ 6 is a harmonious balance of clean, simple lines and sensuous curves. You'll feel it every time you sit behind the wheel. Technology, comfort and thoughtful design come together to make every moment in an IONIQ 6 truly exceptional.
Pre-production model with optional features shown. Specifications, equipment, and options are subject to change without notice. Some items may be unavailable when vehicle is built. Ask your dealer about availability of options and verify that the vehicle includes the equipment you configured.