WELCOME
Hyundai Canada approaches the fleet business the same way we approach all of our business initiatives; by working hard to earn your trust. Our goal is to become a valuable strategic partner that helps your business not only succeed but grow.
We look forward to earning your business now and well into the future.
– Don Romano, President and CEO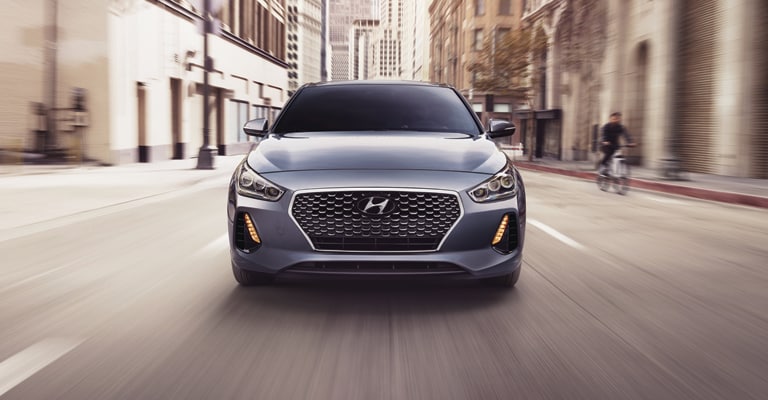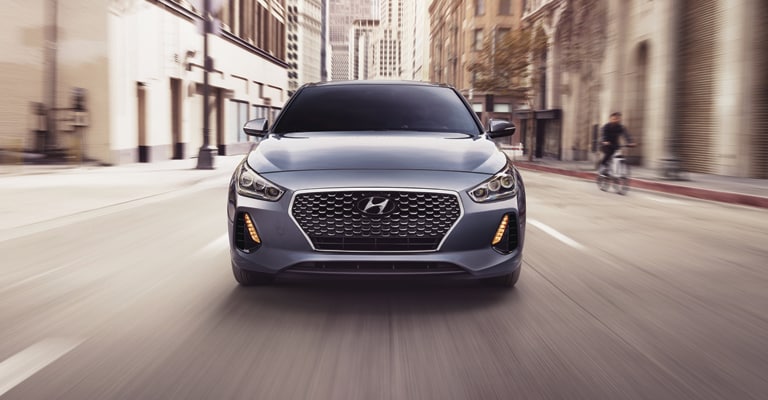 5 YEARS / 100,000 KM
COMPREHENSIVE LIMITED WARRANTY†
You will see that a number of our vehicles have received multiple awards from the most reputable third-party organizations, so you can take their word when it comes to the quality, design and safety of our vehicles. This quality is equally matched by the quality of our warranty. We stand confidently behind our products to give you the ultimate peace of mind with a 5-year/100,000 km comprehensive limited warranty, one of the best-backed warranties in Canada.† We also provide a 5-year/unlimited km Roadside Assistance Program†† featuring flat tire changing, lockout service and more. Just one toll-free call away, 24 hours a day.
A BETTER FUTURE
Blue Drive® is our commitment to developing advanced technology that helps to reduce automotive pollution. Hyundai continues to make a positive difference at the forefront of advancing automotive engineering to achieve zero emissions. Through New Thinking, we are redefining what an automobile can achieve – a world of New Possibilities for a better future.

FLEET PROGRAM GUIDELINES
Program Enrolment
To be a qualified fleet operator, customers must have a Hyundai Fleet Number (HFN). An application must be completed at a franchised Hyundai Canada Dealership and submitted to Hyundai Canada for approval. Once approved, Buyers and Lessees of motor vehicles who meet the criteria below will be referred to as a "Qualified Fleet Operator".

Commercial Business Fleets
Any company that owns or leases five (5) or more highway motor vehicles under the business name is eligible for fleet program benefits. This is provided the company is not engaged in leasing or selling motor vehicles.

Leasing Companies
Independent leasing companies may not qualify for Fleet Assistance unless they purchase vehicles and register them in their company name. They can however apply for a HFN (Hyundai Fleet Number) on behalf of their customers who meet all the fleet criteria.

In-Service Requirements
Eligible vehicles under this program must be licensed, titled and retained for use in Canada for no less than 4 months and a minimum of 4,000 kilometres.

Processing of Claims
All claims for Fleet Allowance or Special Fleet Assistance must be processed by the selling dealership.

Charges and Disputes
All terms, conditions and benefits identified in this program are subject to change. All questions or disputes relating to eligibility or requirements shall be disposed of at the sole discretion of Hyundai Canada.

Cancellation and Recovery
In the event where a fleet benefit has been obtained by a person or organization as a result of false information or fraudulent activity, Hyundai Canada may take action to recover any loss it has incurred. This may include, but is not limited to, cancellation of warranty, suspension of Fleet Program eligibility and/or legal remedies.

Combining Fleet and Retail Incentive
Marketing programs, sub-vented leases, special financial offers, lease support, etc., cannot be combined with Hyundai Canada's 2020 Fleet Rebate Program.
TM/®The Hyundai names, logos, product names, feature names, images and slogans are trademarks owned by Hyundai Auto Canada Corp. All other trademarks are the property of their respective owners. Visit hyundaicanada.com for more information. †Hyundai's Comprehensive Limited Warranty coverage covers most vehicle components against defects in workmanship under normal use and maintenance conditions. ††Hyundai's 24-Hour Roadside Assistance Program is a limited service and does not cover certain costs or expenses. Roadside Assistance is not a warranty.