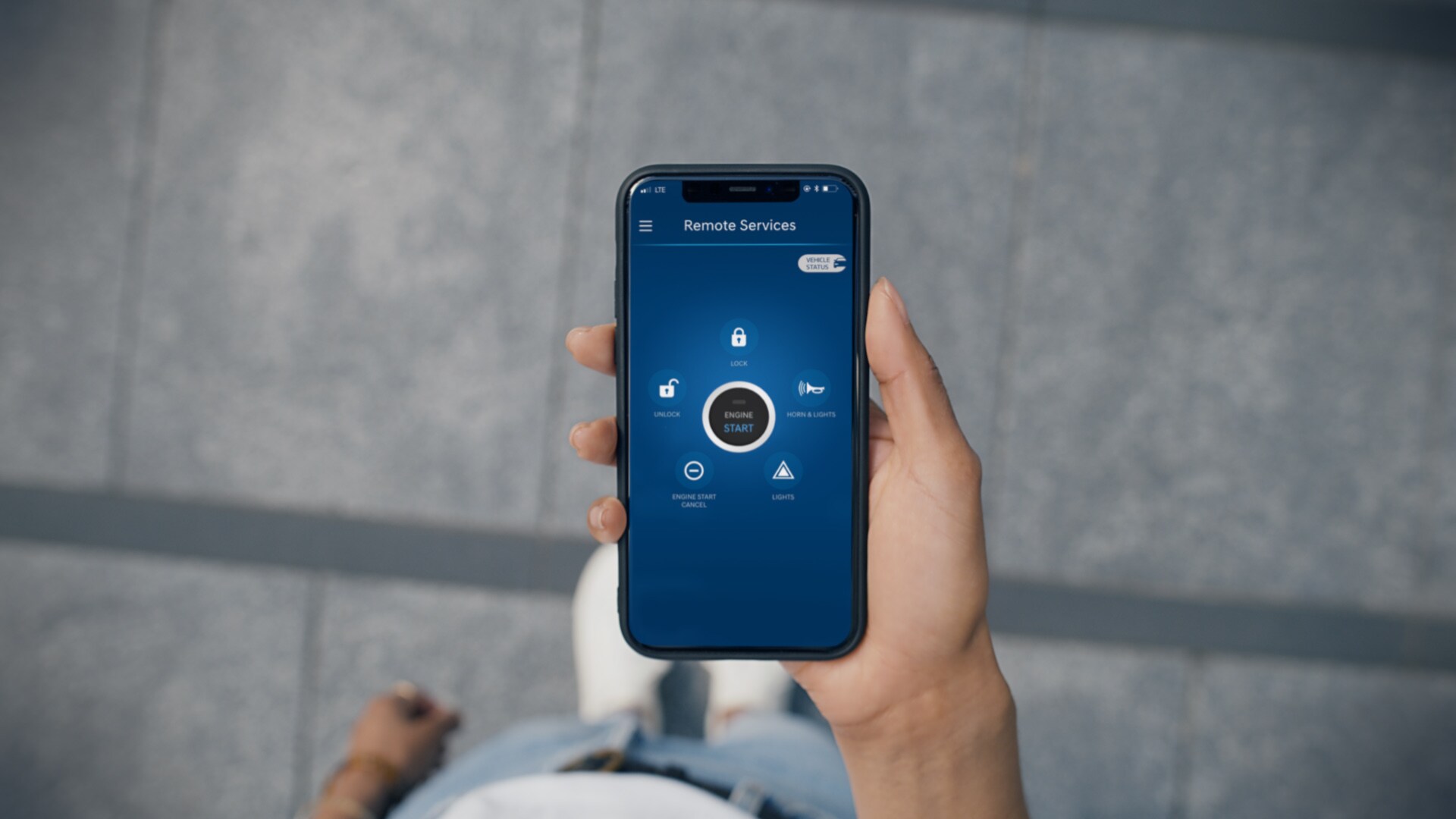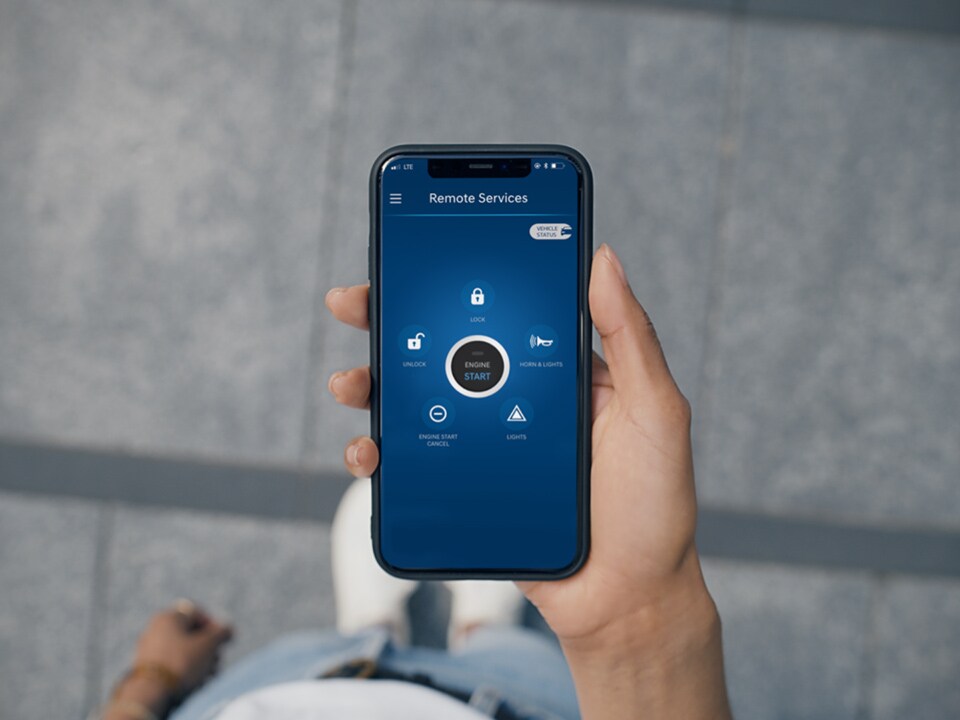 Bluelink® Keeps You Connected.
Bluelink® is our connected vehicle system that conveniently keeps you connected with your Hyundai via the smartphone app, and offers a suite of services at the press of a button.
This innovative connected system gives you the ability to remotely lock/unlock and start your vehicle, adjust climate controls and keep track of your vehicle's health with smart diagnostic tools.
Your Bluelink subscription comes free for three years with your new vehicle**.
Download the app at:
First-time Bluelink user?
Bluelink® puts you in control.
Want Bluelink?
Find out which vehicles have Bluelink and which features are available.

Remote Start with Climate Control
Remotely start, warm, cool or defrost your vehicle from wherever you are. You can even pre-warm your heated seats* on those cold Canadian winter days and nights.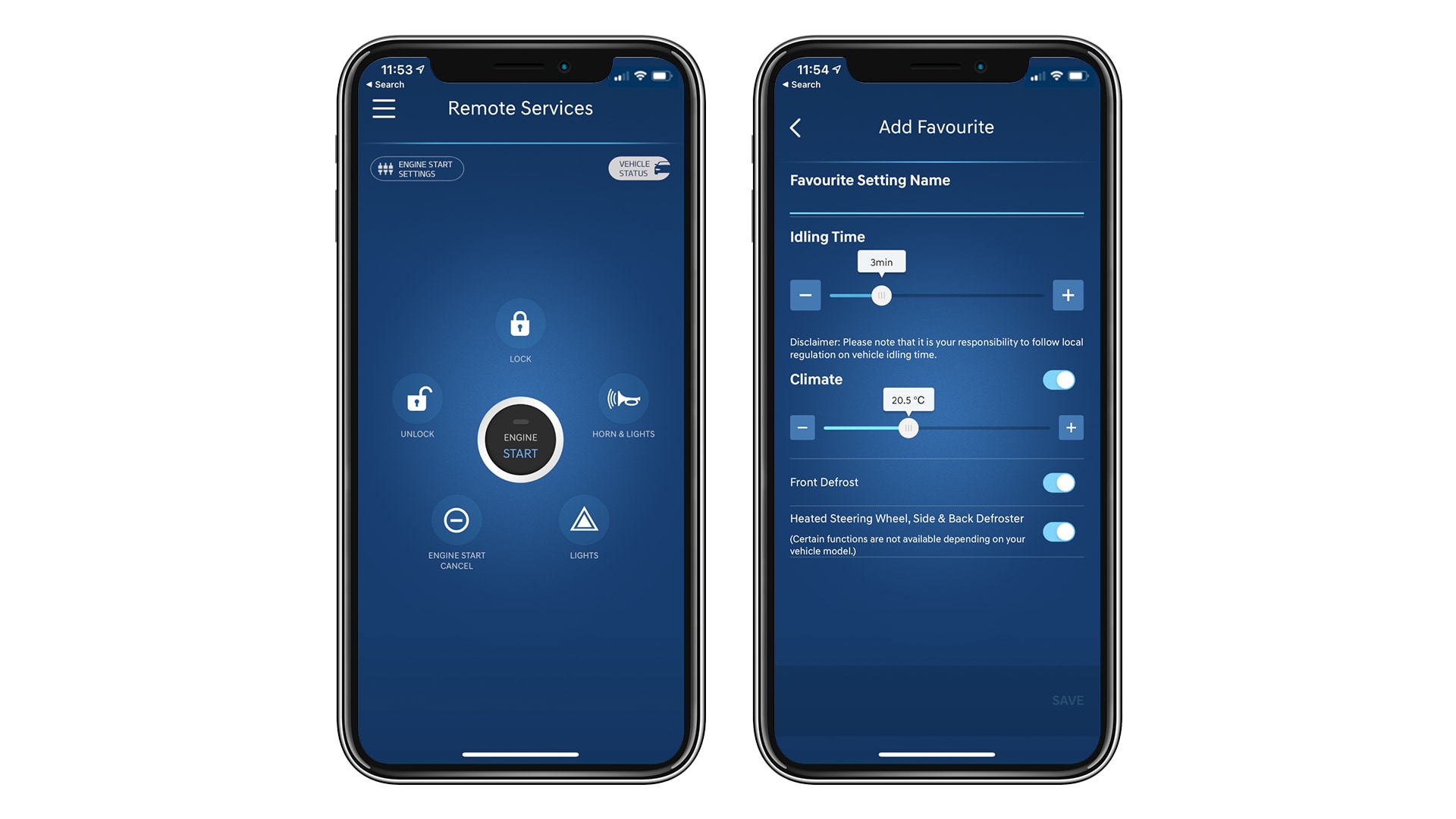 Ultimate convenience. Ultimate connectivity.
Whether you've forgotten if you locked your vehicle, or can't remember where you parked, Bluelink has you covered.

Whether you're in the middle of a busy shopping centre parking lot or parked somewhere on the road, Bluelink can remind you exactly where you parked on an easy-to-navigate map.

With a simple tap and your personal PIN, you can lock and unlock your vehicle with your smartphone.

Only your wish is our command. Bluelink syncs with your phone's facial and fingerprint recognition technology to ensure that you're the only one able to connect to your vehicle.
Rest assured, we've got your back.
SOS Emergency Roadside Assistance*
Your rearview mirror or overhead console can connect you immediately to roadside assistance or emergency services with the touch of a button.
*Button location varies by vehicle.
Automatic Collision Notification
If your vehicle is involved in a serious crash, Bluelink is looking out for you — automatically calling emergency services on your behalf.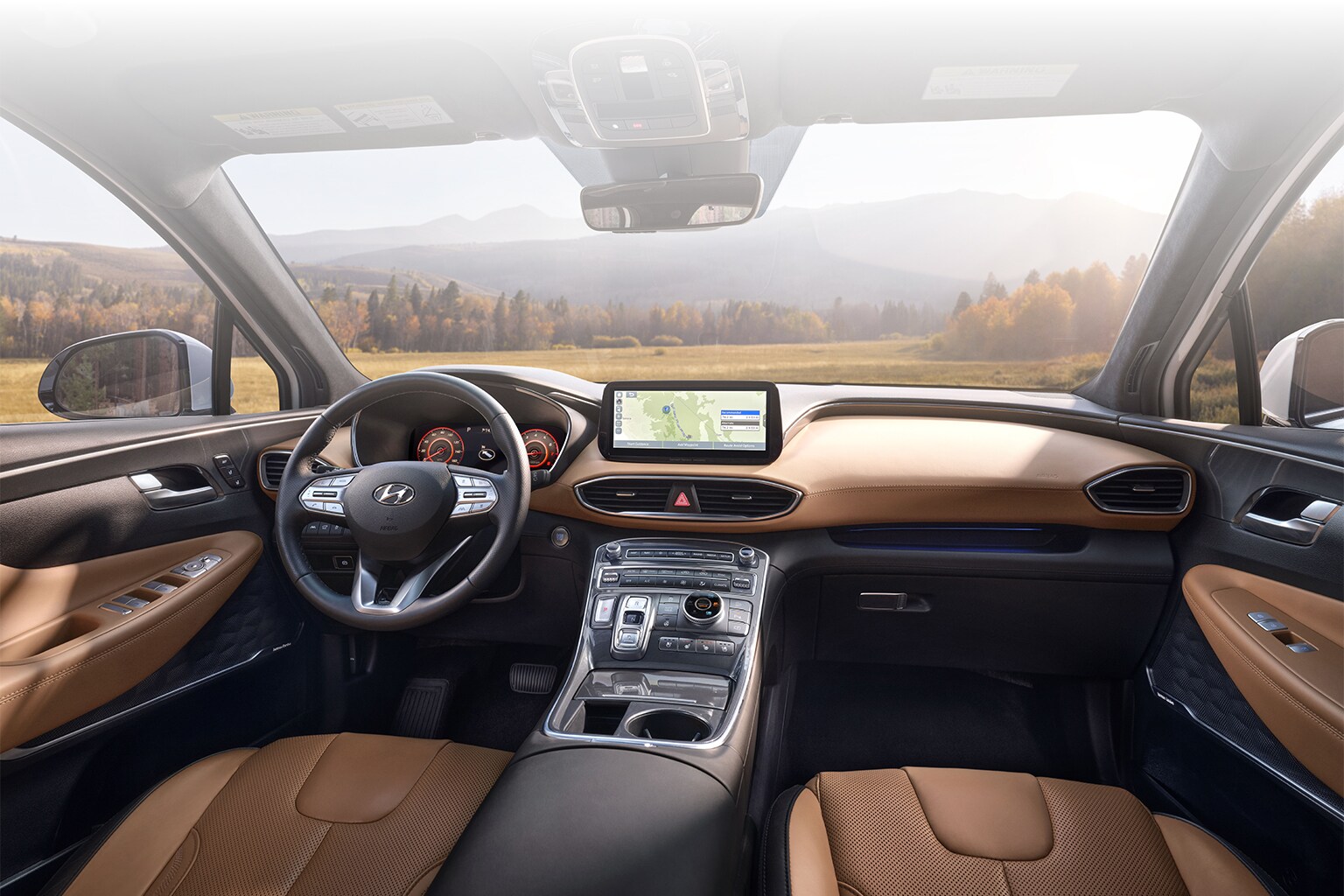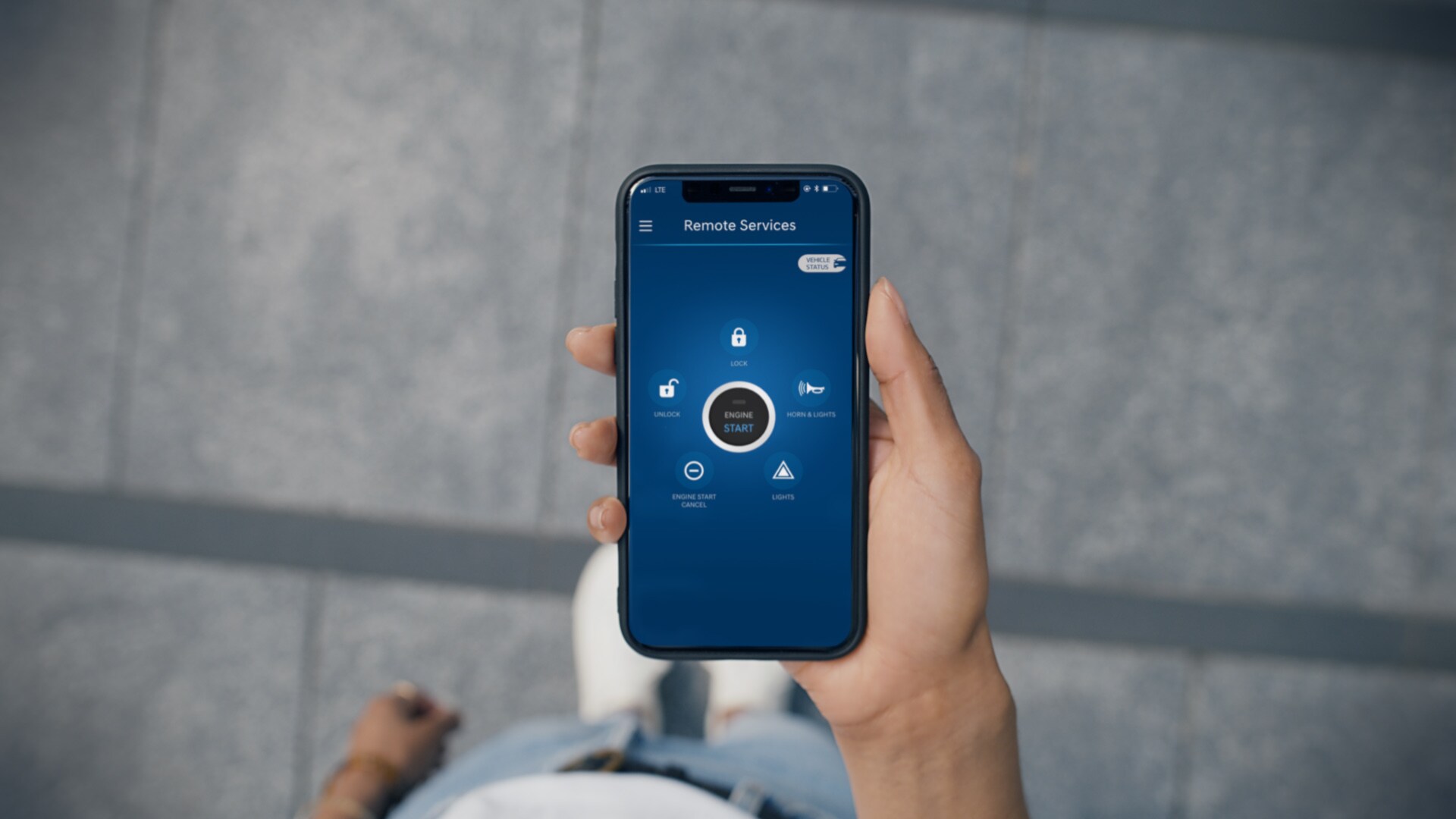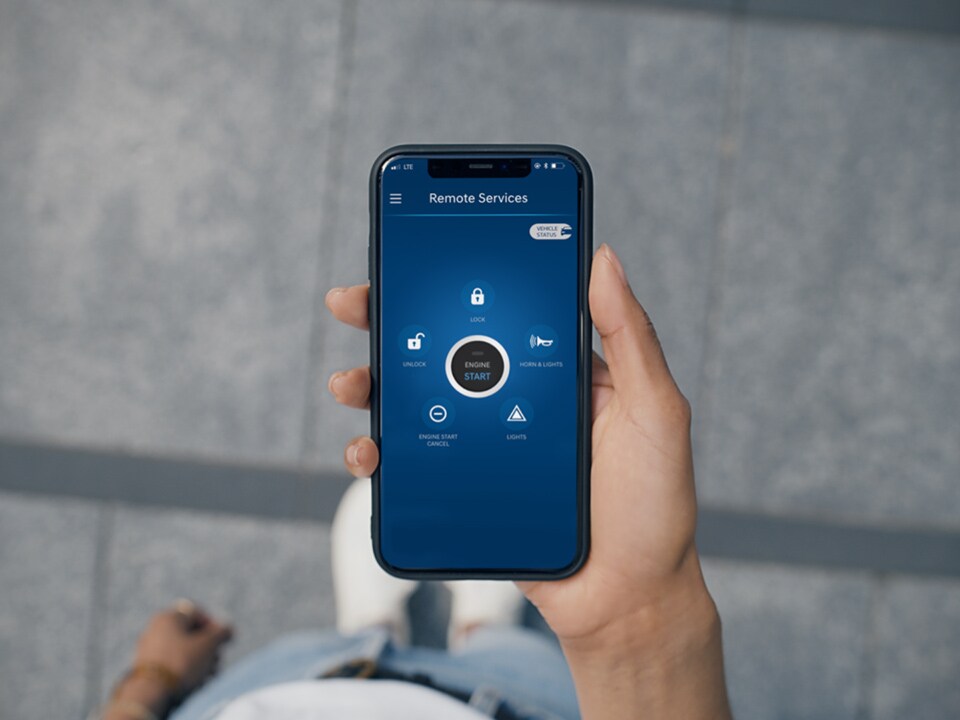 Give it a try!
Download the Bluelink® app on your Android™ or Apple™ smartphone and use the Demo Mode to give Bluelink® a shot!
First-time Bluelink user?
™/®The Hyundai name, logos, product names, feature names, images and slogans are trademarks owned or licensed by Hyundai Auto Canada Corp. All other trademarks and trade names are those of their respective owners. **Bluelink® includes 3 years of service without charge (2018 and 2019 model years includes 5 years without charge). The Bluelink® service is available for certain new vehicle purchases and leases subject to the Bluelink® subscription terms and conditions.