BuyRight™ and LeaseRight™
A New Way to Purchase or Lease a Hyundai Vehicle.
Introducing Hyundai LeaseRight™ , your one-stop guide to all the leasing information you need. Hyundai BuyRight™ is a program all its own, designed to help you purchase the perfect vehicle. Our LeaseRight™ and BuyRight™ program both allow you to read reviews, build and price a vehicle, and submit a credit application – all before visiting the dealership.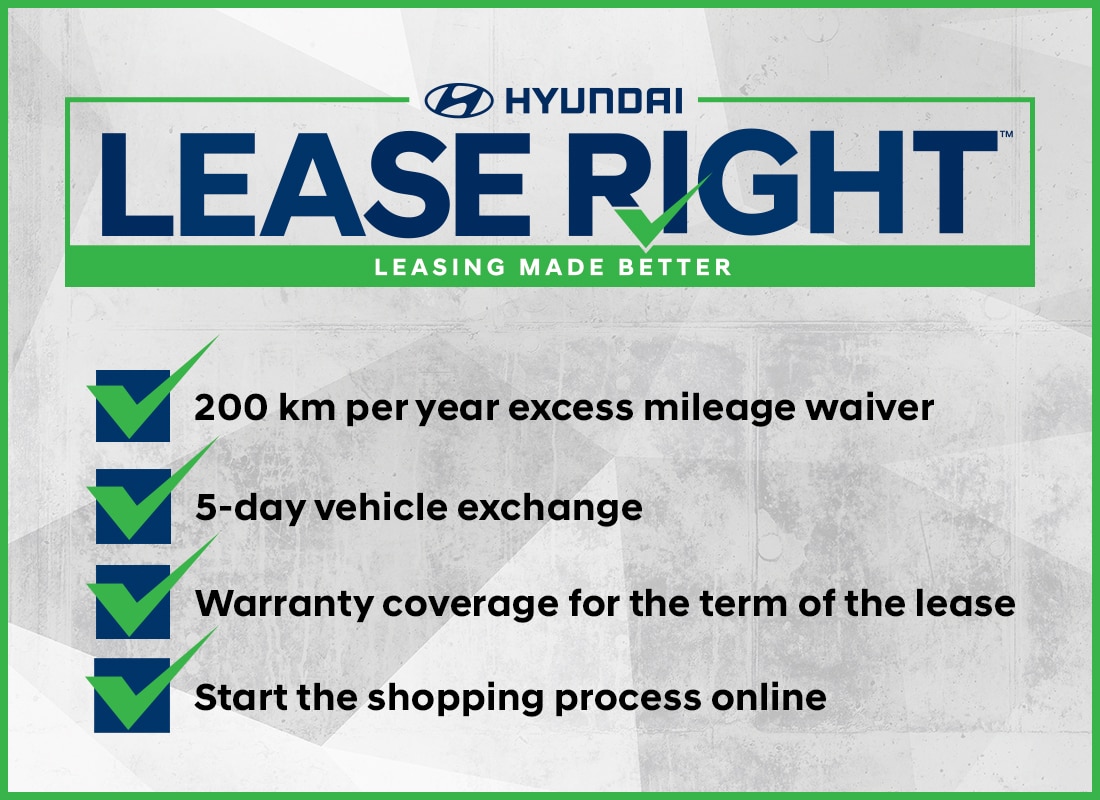 Leasing Made Better.
Learn more about Hyundai LeaseRight
Click here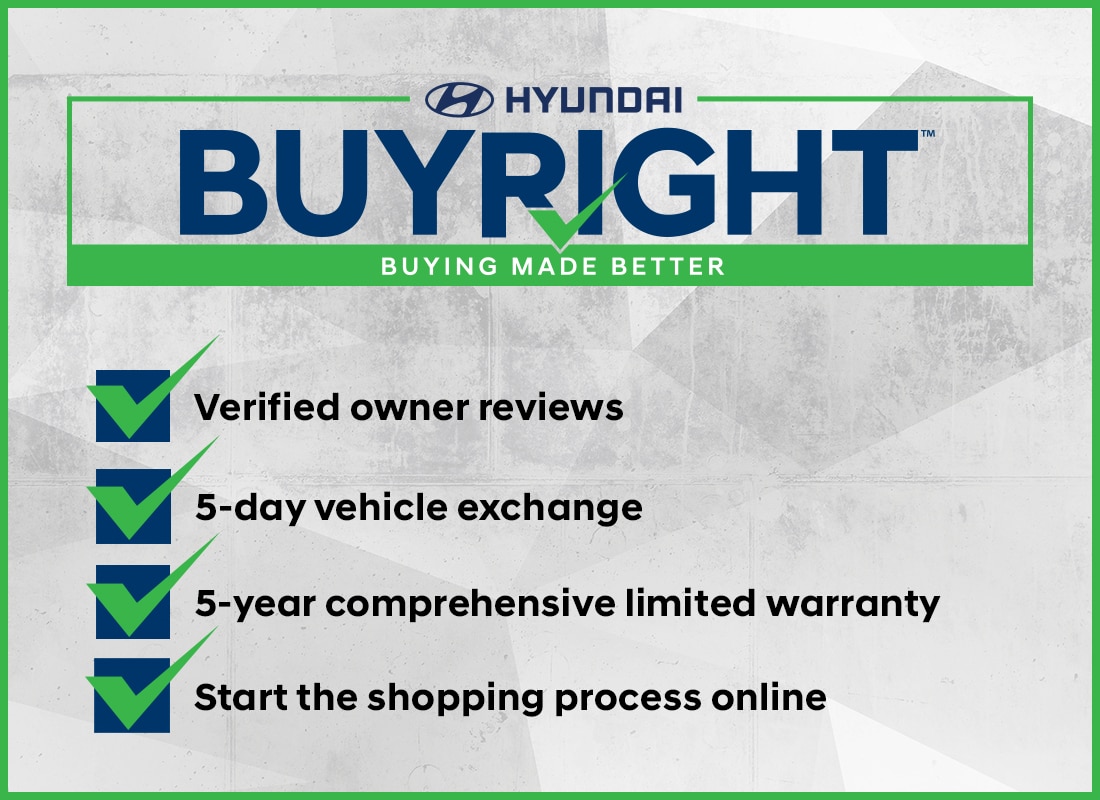 Buying Made Better.
Learn more about Hyundai BuyRight
Click here
Stay connected
Sign up to be the first to receive updates from Hyundai Canada, new product releases, vehicle highlights, events and more.