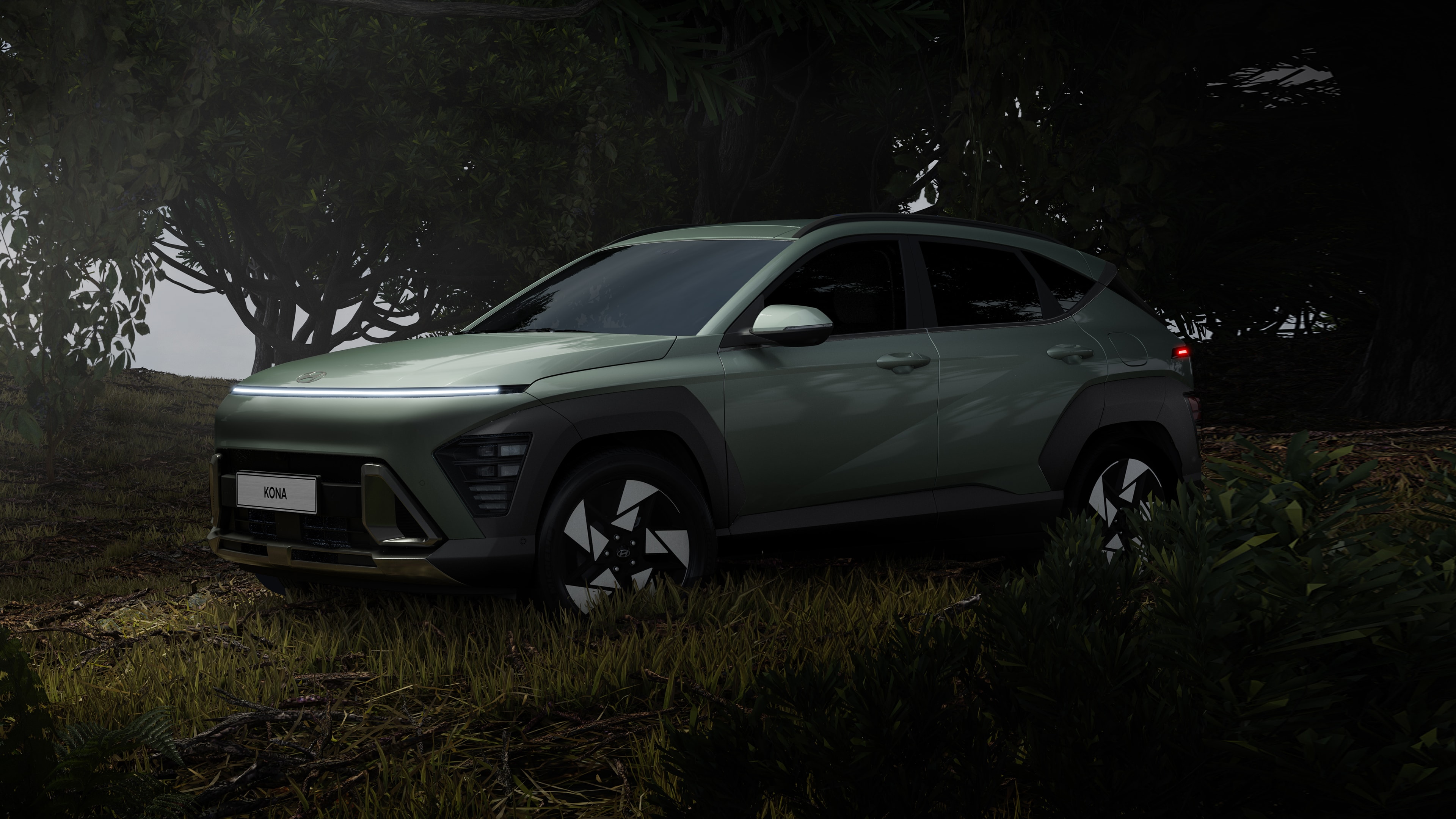 Pre-production model shown. May not be exactly as shown.
The all-new 2024 KONA. Coming soon.
Dynamic design. Refined driver comfort.
The next generation KONA. WAH for the city.
Embracing technology-led design, the all-new KONA has bolder styling, fitting both practical and aesthetic needs. Delivering a more dynamic road presence and unmatched levels of driver comfort.
Dramatically redesigned.
An ultra-modern look into the future of SUVs.
The first thing you'll notice about the all new KONA is its distinctive, futuristic stylings. The iconic nose design provides smooth aerodynamic performance and the stretched Seamless Horizion Lamp adds to the vehicle's unique character.
But despite the futuristic appearance, KONA remains an urban SUV. The sharp diagonal crease of the sides and boldly sculpted wheel arch cladding reinforce its bold SUV credentials.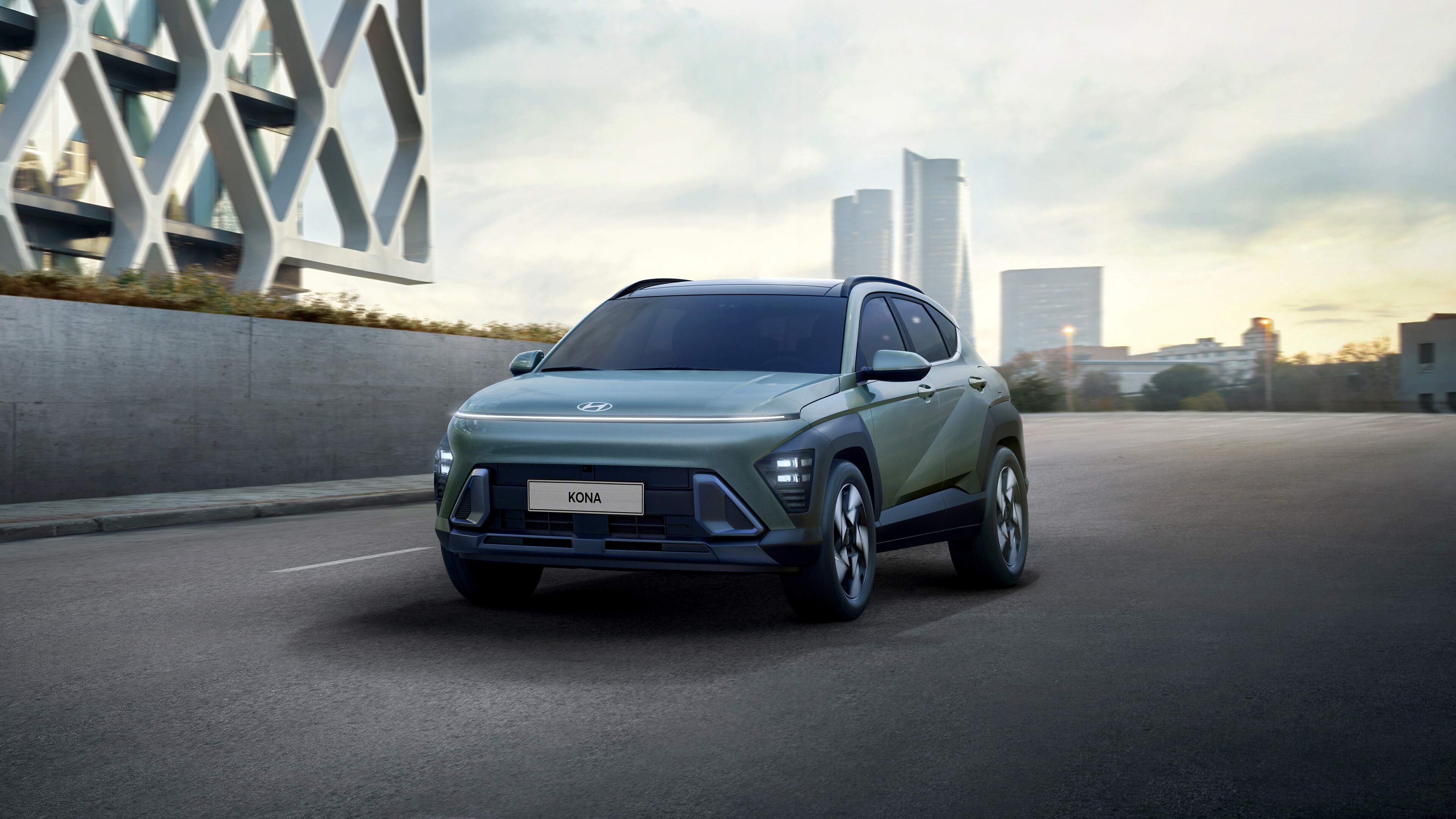 Pre-production model shown. May not be exactly as shown.
Comfort by design.
More space, evolved in-car experience.
Boasting a larger interior "living space," the all-new KONA has redefined the in-car experience. The slim and wide interior, with a floating horizontal C-Pad , creates a versatile space for both the driver and passengers.

With 12.3-inch dual wide displays and ambient lighting, the interior is bathed in technology. The second row reinforces the bold, urban styling, maximizing comfort and cargo space.

The power of choice.
From fully electric to traditional gas-powered, KONA has you covered.
Unlike most vehicles offered in a range of powertrains, the new KONA began as an EV. This encouraged a technological approach to our design, applying a future-forward aesthetic to even its non-electrified option. The result: the new KONA has universal architecture and unique styling flourishes across its different powertrain options.

Pre-production model with optional features shown. Specifications, equipment, and options are subject to change without notice. Some items may be unavailable when vehicle is built. Ask your dealer about availability of options and verify that the vehicle includes the equipment you configured.