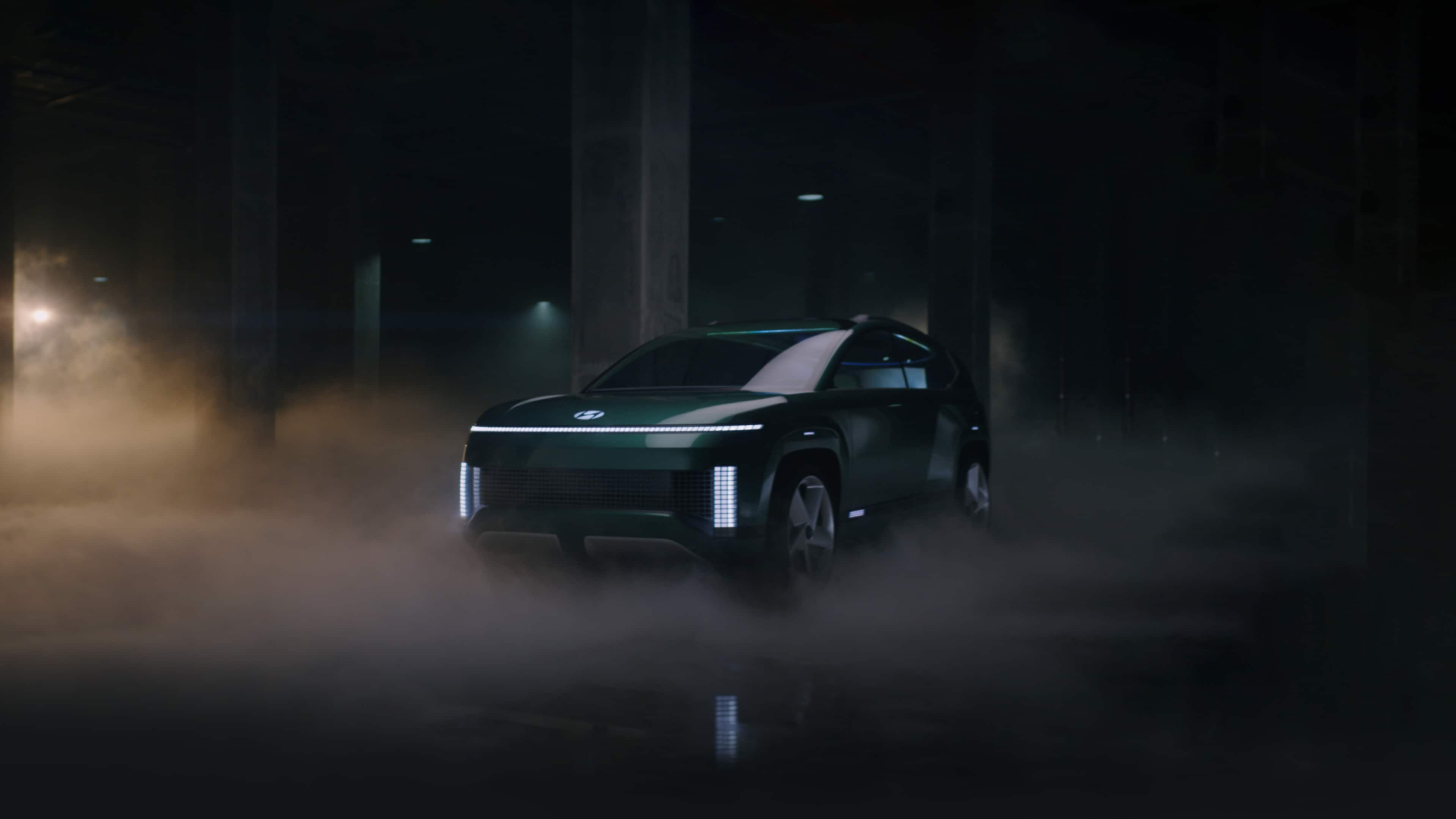 The next big thing in EVs.
Introducing our first three-row electric SUV.
Our biggest leap forward
in electric vehicles.
Bold in design and purpose, the IONIQ SEVEN Concept has broken new ground in what an electric vehicle can be. This three-row, fully electric SUV (SUEV) was recently unveiled at the LA Auto Show and promises greater freedom and comfort for passengers by pushing the boundaries of interior space. Take a look at the unveiling video below to see it up close.

Pre-production model shown. May not be exactly as shown.
Innovation, inside and out.
The futuristic façade and striking lighting elements of the IONIQ SEVEN CONCEPT are bold, but the genius of this category-bending SUEV doesn't stop at aesthetics. The long wheelbase and completely flat floor allows flexible configuration of the vast interior, creating a serene living space on wheels.

Pre-production model with optional features shown. Specifications, equipment, and options are subject to change without notice. Some items may be unavailable when vehicle is built. Ask your dealer about availability of options and verify that the vehicle includes the equipment you configured.