2023 IONIQ 6 Specifications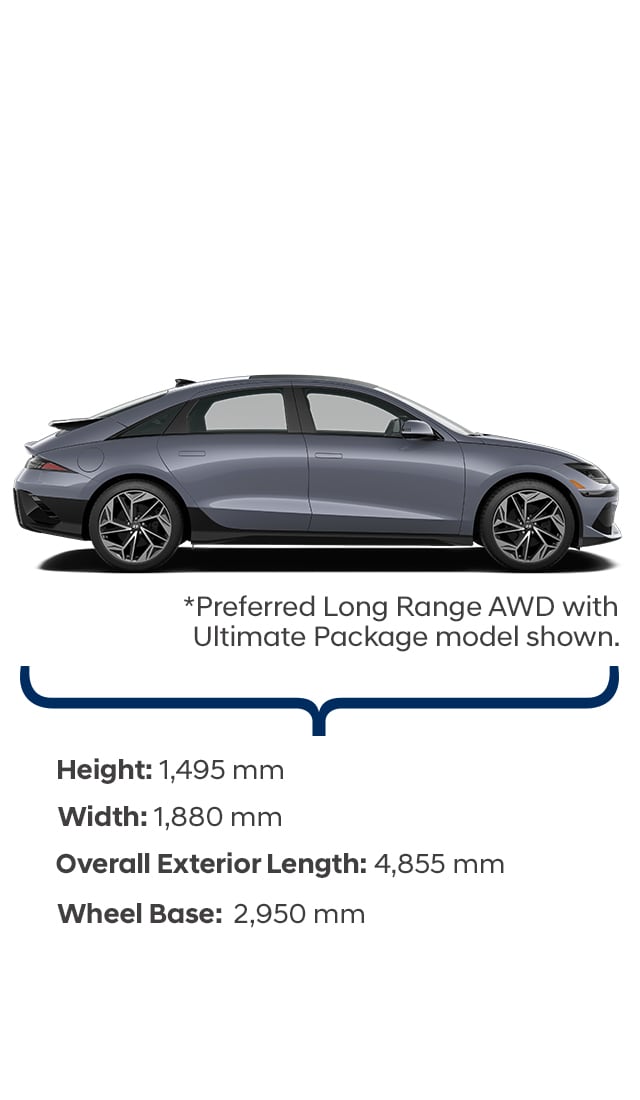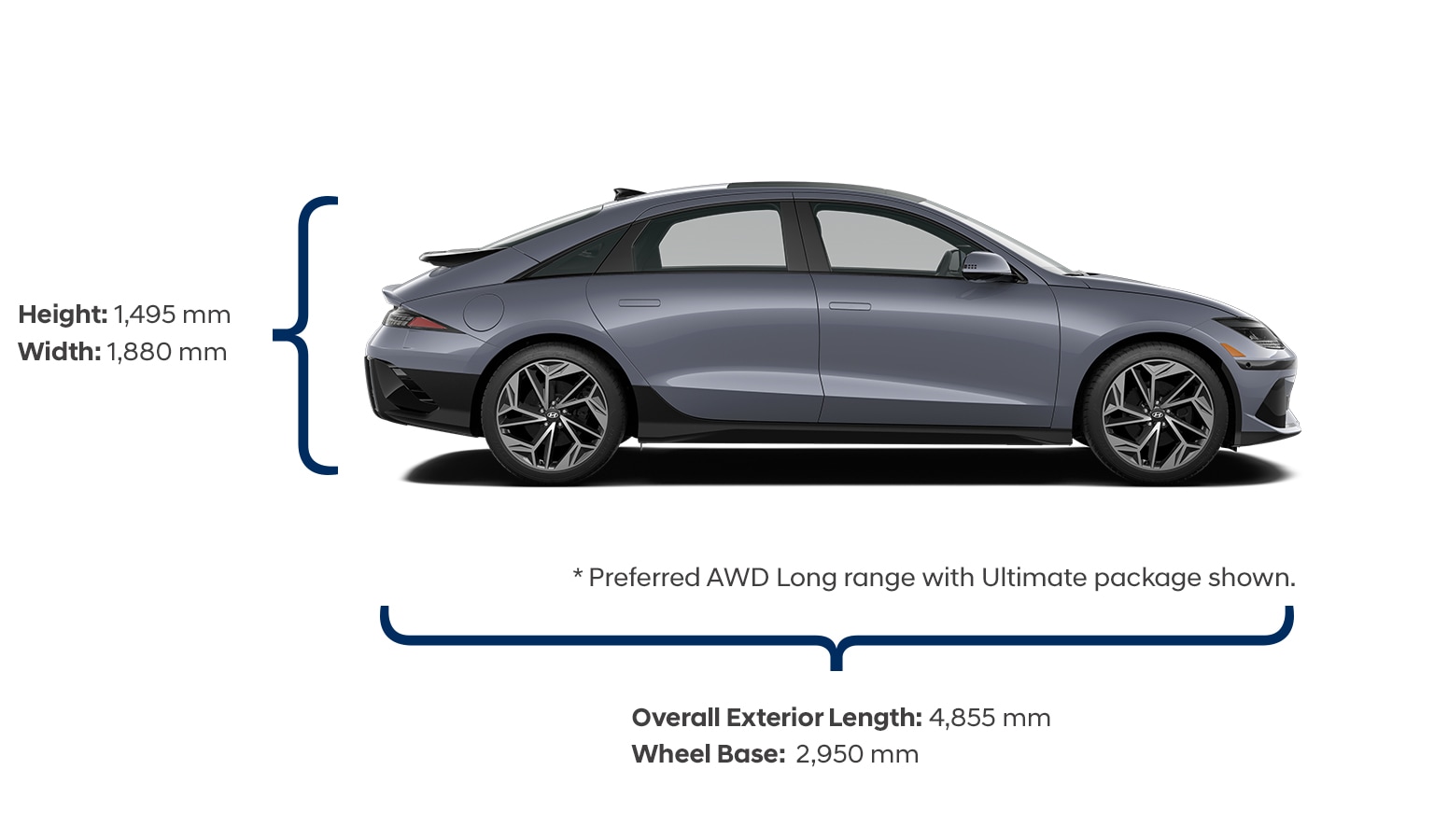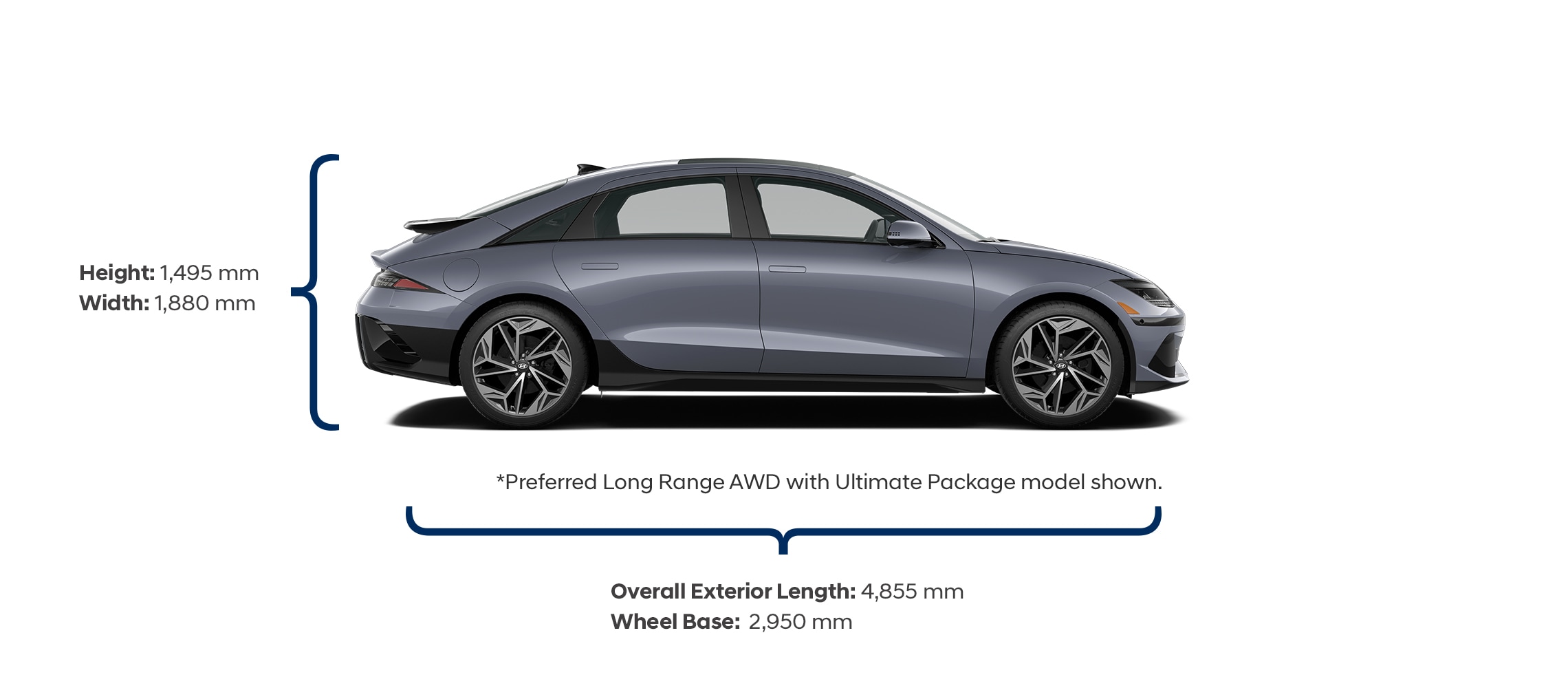 ** CAN/ULC S338-98 compliant immobilizer may reduce insurance costs in some instances.


1The Supplemental Restraint (Airbag) System (SRS) is designed to work with the 3-point seatbelt system. The SRS deploys in certain front end impact conditions where significant injury is likely. The SRS is not a substitute for seatbelts, which must still be worn at all times. Children under the age of 13 should be securely restrained in the rear seat. NEVER place a child seat in the front seat of a Hyundai vehicle.
2Electronic Stability Control (ESC) and Traction Control System (TCS) are meant to enhance conscientious driving habits and are not a substitute for safe driving practices.
* Correction notice: Our product cards used the terms "trailer package" and "trailer wiring harness (4-pin)" to describe the trailering pre-wiring provision (Long Range only). As it has come to our attention that these terms may have been vague regarding the components required to utilize our vehicles for towing, we no longer use these terms on our product cards. Please contact your local dealer for more information on the towing capabilities of Hyundai's vehicles.