2024 TUCSON specifications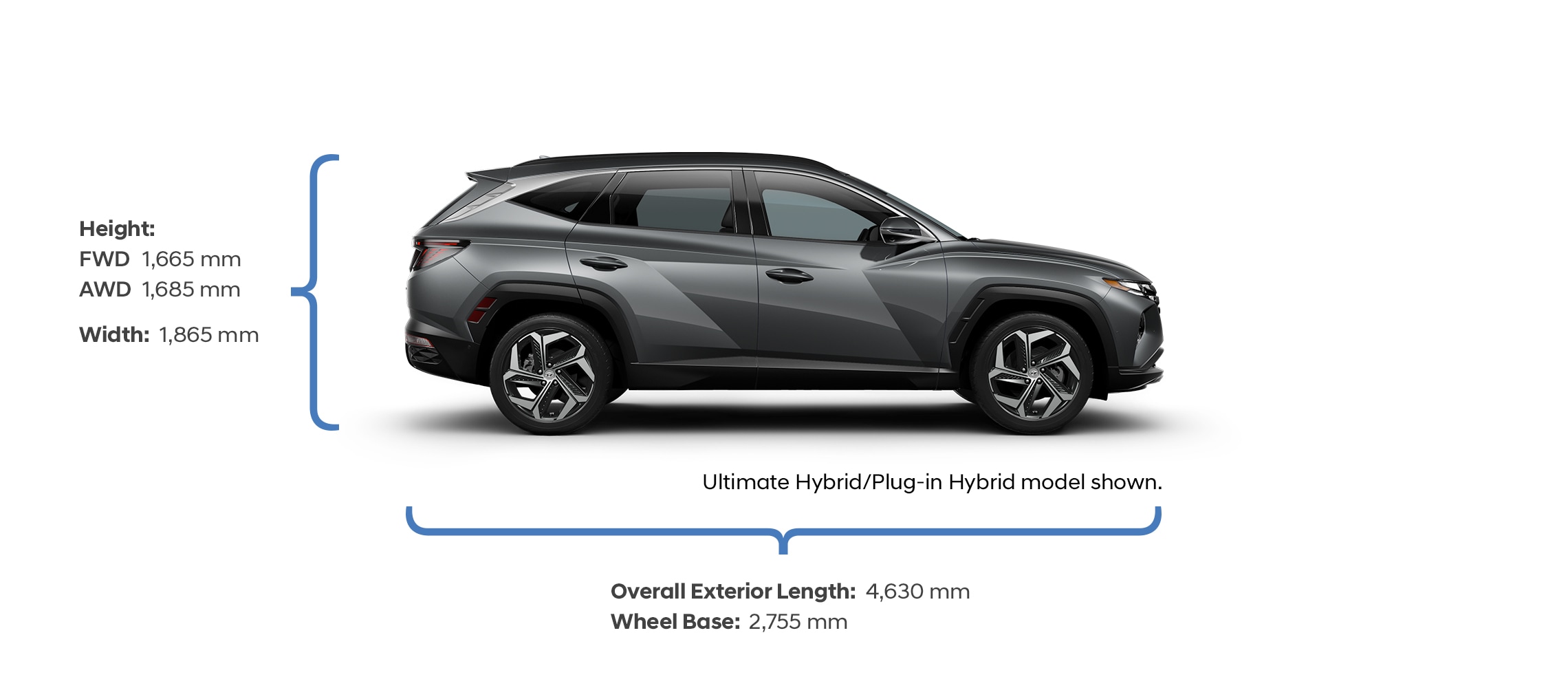 ** CAN/ULC S338-98 compliant immobilizer may reduce insurance costs in some instances.
1The Supplemental Restraint (Airbag) System (SRS) is designed to work with the 3-point seatbelt system. The SRS deploys in certain front end impact conditions where significant injury is likely. The SRS is not a substitute for seatbelts, which must still be worn at all times. Children under the age of 13 should be securely restrained in the rear seat. NEVER place a child seat in the front seat of a Hyundai vehicle.
2Electronic Stability Control (ESC) and Traction Control System (TCS) are meant to enhance conscientious driving habits and are not a substitute for safe driving practices.