A BRILLIANT NEW WAY TO CONNECT.
Hyundai adds to its advanced technology portfolio by offering Apple CarPlayTMΔ as an available feature on some of the Hyundai vehicles. This much-anticipated innovation integrates the features of your iPhone® and select apps with the touch-screen of your vehicle.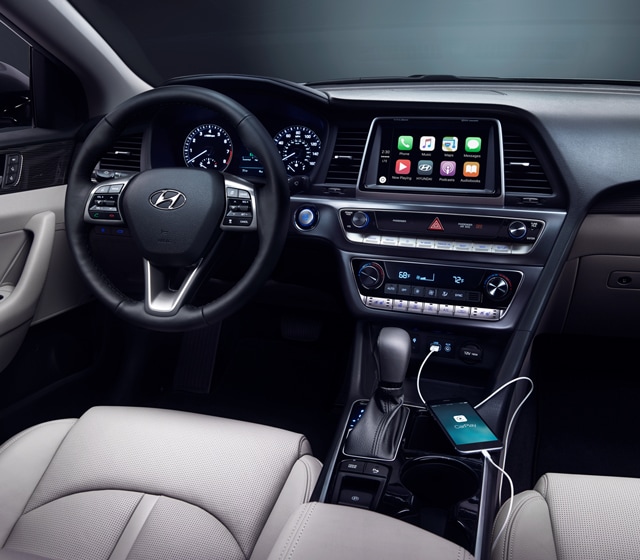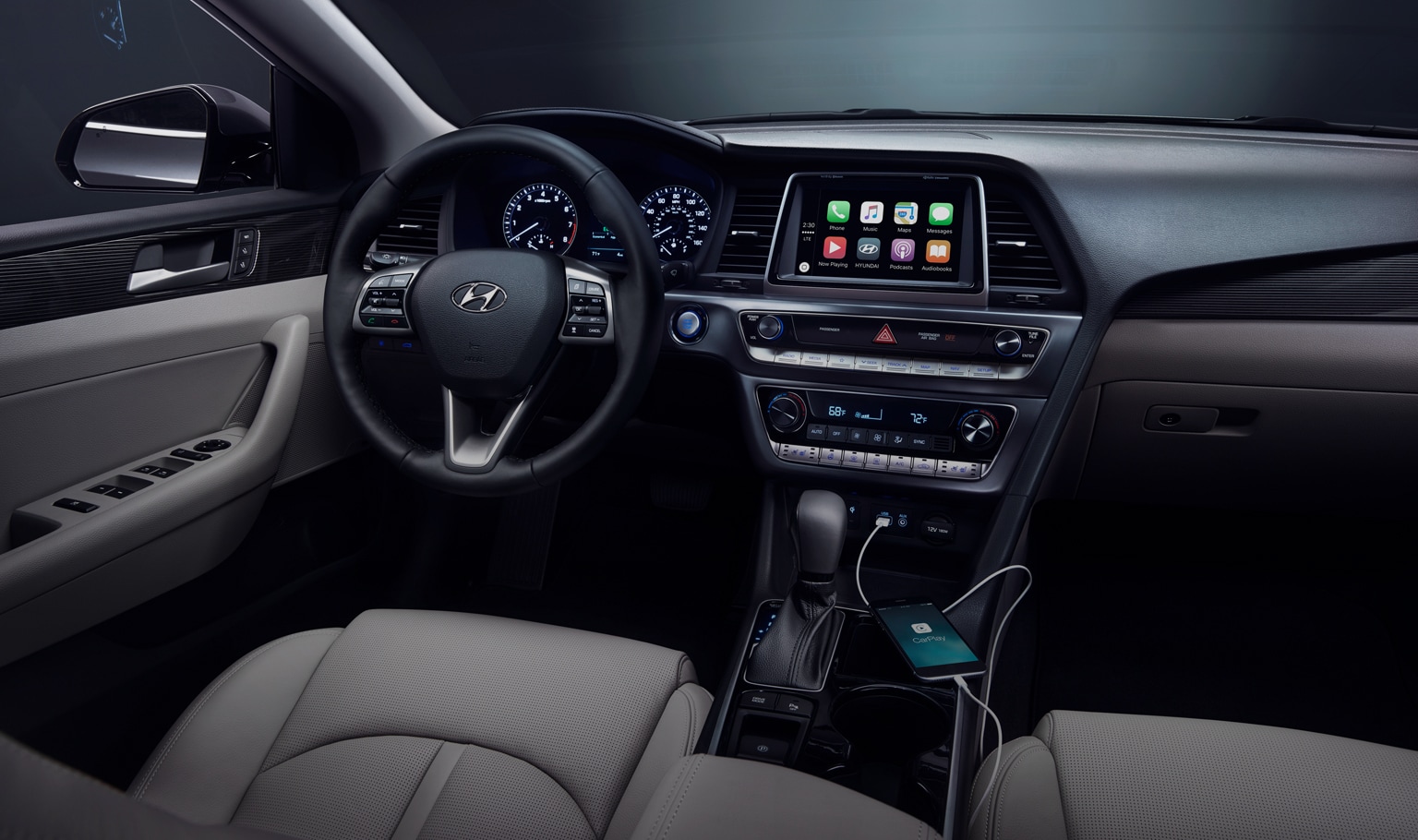 Let Apple CarPlayTMΔ be your guide.
Once in your vehicle, start by plugging in your iPhone®. Then, simply touch the icons on the display screen and get ready for a more rewarding driving experience with fewer distractions.
Here's where your apps really get mobile.
Imagine a car that's as easy to use as your phone. Just connect your iPhone® and you're ready to go.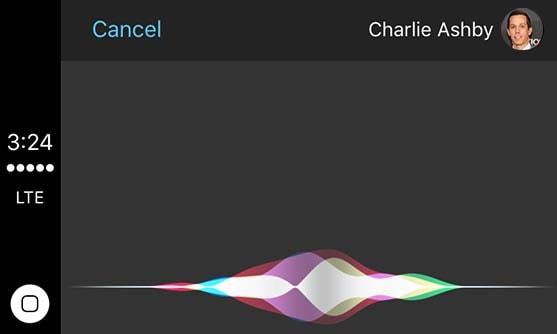 Siri® puts you in control.
Apple CarPlayTMΔ features Siri® voice control and is designed specifically for your driving needs. It also works with your vehicle's buttons or touch-screen. And the apps you want to use in the car have been made intuitive, so you can use them while your eyes and hands stay where they belong.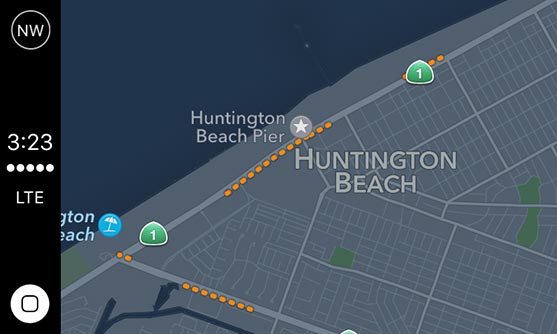 Let your iPhone® show you the way.
See what's around the next corner. In addition to giving you turn-by-turn directions, traffic conditions and estimated travel time, Apple CarPlayTMΔ can also predict where you most likely want to go by using recent destinations, calendar appointments and more. Apple CarPlayTMΔ will even suggest directions to locations it learns you go to every day. So if you start your car in the morning, Siri® will ask if you want to "return to work", and based on current traffic conditions, offer directions and route options.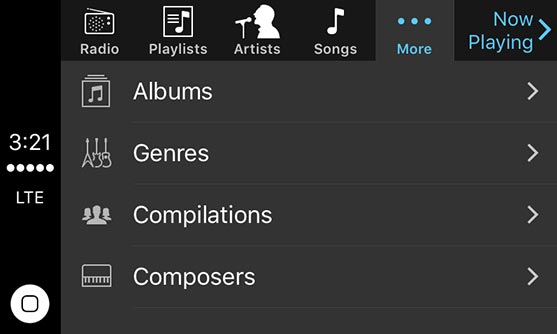 All of your music. Beautifully arranged.
Access your artists, songs, playlists and Apple MusicTM membership using your car's built-in controls. Or just tell Siri® what you'd like to hear. Apple CarPlayTMΔ also supports additional audio apps that you've downloaded to your iPhone® for podcasts, music and radio.
Stay Connected to Your World.
Plug in and connect to what matters most to you with Apple CarPlayTMΔ. Available in most Hyundai models, access key features and select apps from your iPhone® using your voice and your vehicle's touch‑screen.

Apple CarPlayTMΔ is available on select vehicles.
Please note the free download for Apple CarPlay™ is no longer available. Apple CarPlay™ software is still available for eligible vehicles with the purchase of a map update at www.hyundai‑gpsmap.ca



Connect your iPhone®. Fasten your seatbelt.
Bring your iPhone® to your nearest Hyundai dealer for a test drive, and experience the effortless convenience and capability of this innovative feature.
ΔApple CarPlayTM works with iPhone 5s, iPhone 5c, iPhone 5 and later models running the latest version of iOS 7 and above. Apple CarPlayTM may not be available on all devices and may not be available in all countries or regions. Visit www.apple.com for further details and any applicable limitations. Apple, Apple CarPlay and iPod are trademarks of Apple Inc.