2017
IONIQ Electric
Error
Starting from*
$35,649
$0
Fuel Economy*
1.7 Le per 100km
(combined)
Fully Charged - All Electric, All Efficient
IONIQ is the world's first vehicle to feature three electrified powertrain options, each built on a dedicated platform to optimize performance. It is easy to decide which IONIQ best compliments your lifestyle, it just depends on how often you drive and your driving style. Whichever you choose, every IONIQ is engineered and designed to deliver a rewarding and engaging drive to suit your lifetyle. Charge from home or work. Never stop for gas. On a single charge, the IONIQ electric model offers up to a 200 kilometre range of emissions-free driving. The 88kW electric motor's torque-rich performance is powered by the super-efficient 28kWh lithium-ion polymer battery. The battery is located low in the chassis, which also lowers the car's centre of gravity, essential for a rewarding and engaging drive.
Seeing is believing
Stunningly Efficient Exterior Design
What do owners think?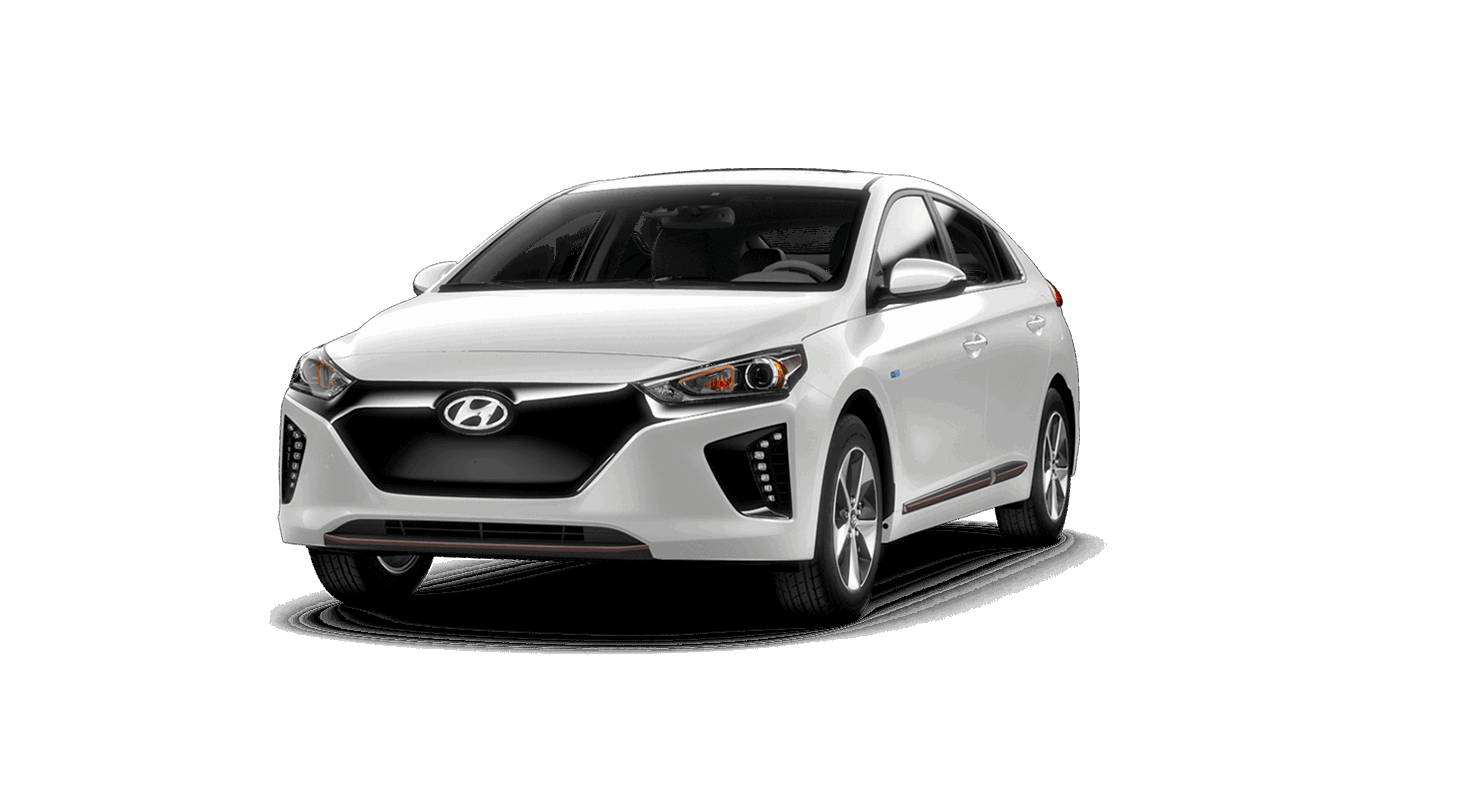 "Good mileage per charge and great acceleration"
Patrick, Point-Clarke
Hyundai partners with Reevoo to provide 100% genuine, uncensored reviews. Here's what people have been saying about their 2017 IONIQ Electric.
*Price of $35,649 available on all new 2017 IONIQ Electric SE models. Price excludes Delivery and Destination charges of $1,705, fees, levies and all applicable charges (excluding HST, GST/PST). Price also excludes registration, insurance, PPSA, license fees and dealer admin. fees of up to $499. Fees may vary by dealer. Delivery and Destination charge includes freight, P.D.E. and a full tank of gas.
*Fuel economy figures are based on manufacturer testing and are used for comparison purposes only. Actual fuel efficiency may vary based on driving conditions and the addition of certain vehicle accessories. Fuel Economy based on IONIQ Electric SE.