This is N.
Developed and built in Namyang, South Korea. Tested and perfected on the iconic Nürburgring. The race-ready N and the race-inspired N Line represents our mastery in motorsport, from the World Rally Championship to the Touring Car Racing series. The curves of the N represents our love for taking on the perfect turns. And N vehicles were built to do just that.
Race-ready N.
The pinnacle of power. Engineered to excite.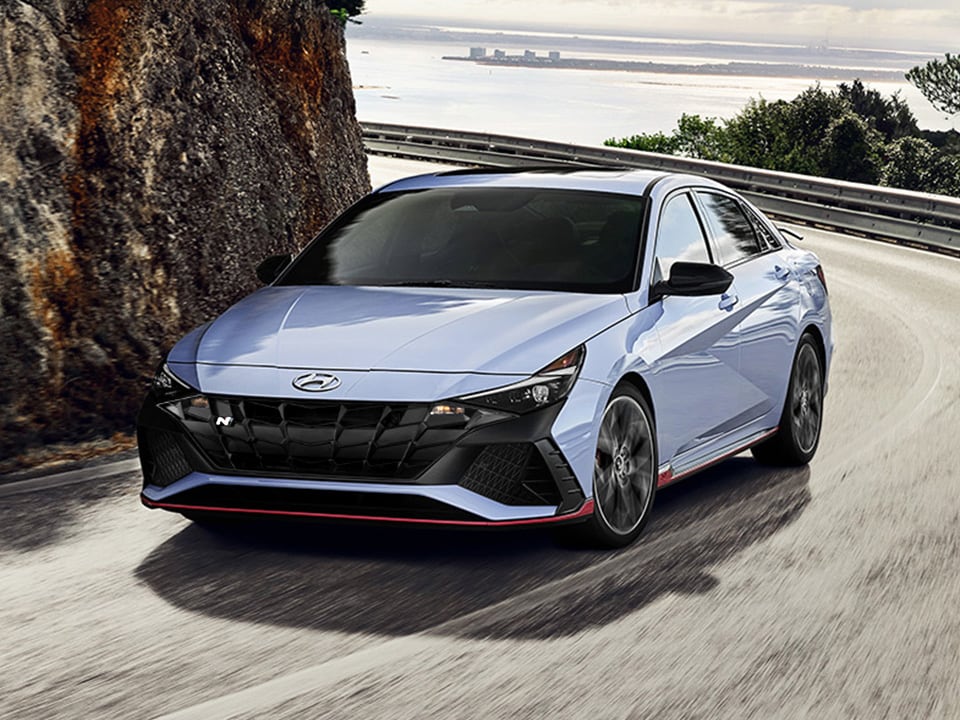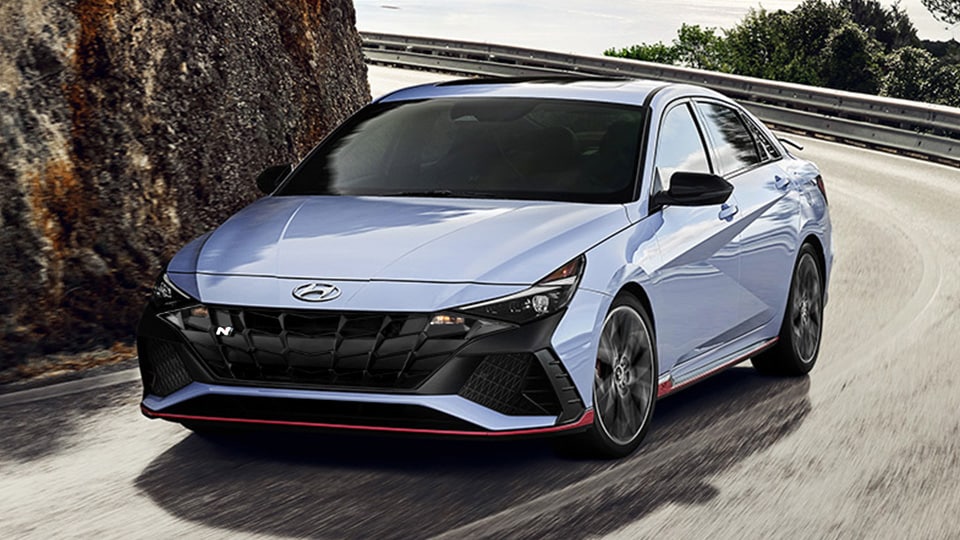 2023 Elantra N
The corner-loving sedan.

At 276 horsepower, the ELANTRA N has a need for speed, and an obsession for curves. Made to conquer the racetrack but ready to spice up your everyday drive - you can personalize your driving experience with customizable drive modes and exhaust sounds. And our ELANTRA N TCR is currently making race history, competing in races and placing on the podium. Pure performance. Pure excitement.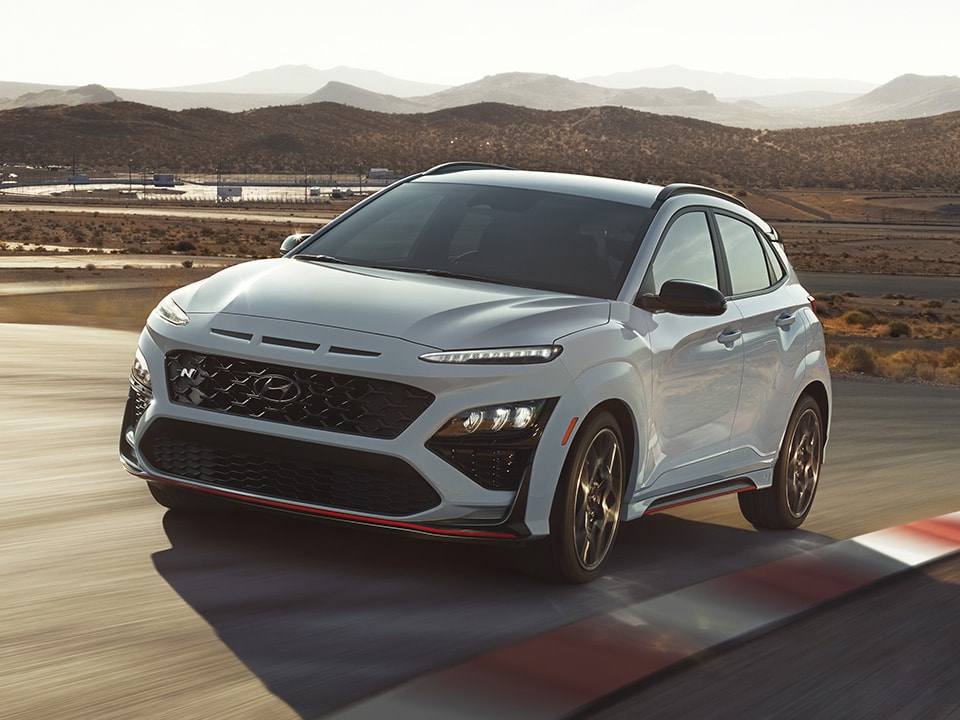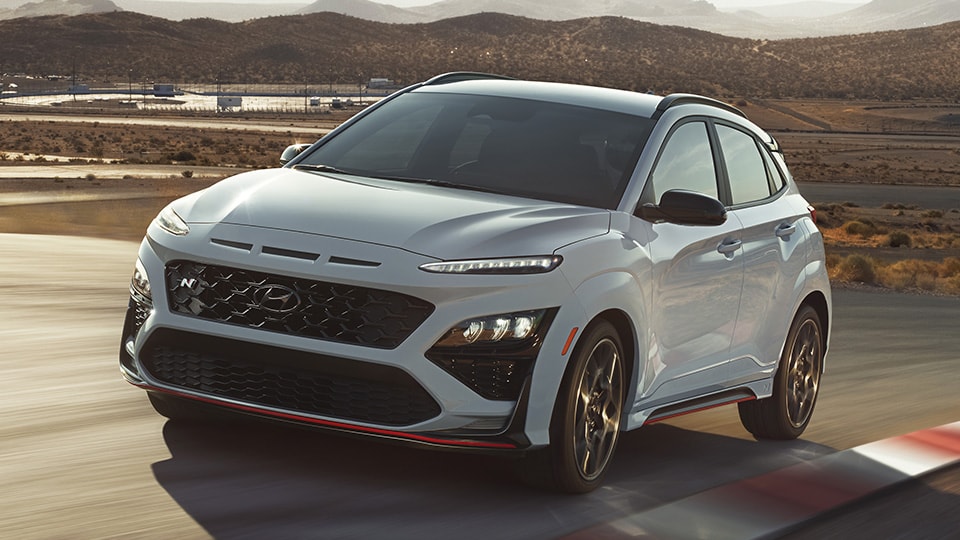 2023 KONA N
The racetrack-ready SUV.

The signature performance of N vehicles meets the utility, convenience, and comfort of a subcompact SUV, the KONA N is a vehicle like no other. With features that bring it into the highest tiers of speed and control like Electronically Controlled Suspension and Launch Control, which accelerates you from a standing start that launches you forward like a rocket. Whether you're weaving through city streets or tackling mountainous turns out in the open road, the KONA N was built to crank up the fun factor for any journey you choose.
Race-inspired N Line
N Line models are outfitted with styling and performance upgrades that set them apart from standard trims. The sporty design elements boost both looks and aerodynamics. With more power, better handling agility, and premium tires, each vehicle makes driving an invigorating rush. Along with enhanced performance, N Line maintains a balanced combination of tech, safety and comfort.
2023 KONA N LINE
A bold design, 195 horsepower 1.6L turbocharged engine, and standard All Wheel Drive help inject the spirit of motorsport into the KONA N Line. Our small SUV is packaged with the attitude of a racecar with standard sport seats, race-inspired finishes and available sunroof. Plus intuitive technology features like the large available digital gauges and touchscreen.
Build and Price
2023 TUCSON N LINE
The TUCSON N-Line puts the "sport" in sports utility vehicle, with an exterior that's aggressively sculpted and styled by the spirit of the racetrack. Its tough and edgy front and rear design is complimented with unique N Line 19-inch alloy wheels, and a cozy interior that's accented with N badging and equipped with sport-inspired seats.
Build and Price
2023 ELANTRA N LINE
The ELANTRA N Line brings motorsport-inspired thrill and style into one of our most iconic cars. The performance-enhanced sedan sports a roaring 1.6L GDI 4-cylinder engine, chrome twin-tip exhaust, sleek front grille, and 18-inch wheels. And the driver-centric interior makes you feel ready for the racetrack. Hitting the road has never felt more fun.
Build and Price
2023 SONATA N LINE
The SONATA N Line is the most powerful SONATA ever, with a 290-horsepower engine that takes off with 311-lb. ft. of torque. A quicker steering response and stiffer, sport-tuned suspension make handling more nimble and precise. And the N style upgrades magnify the sportiness of the sleek, coupe-like design.
Build and Price