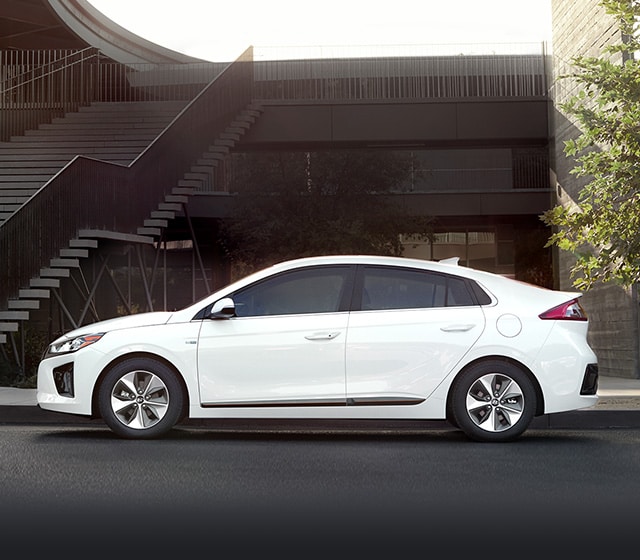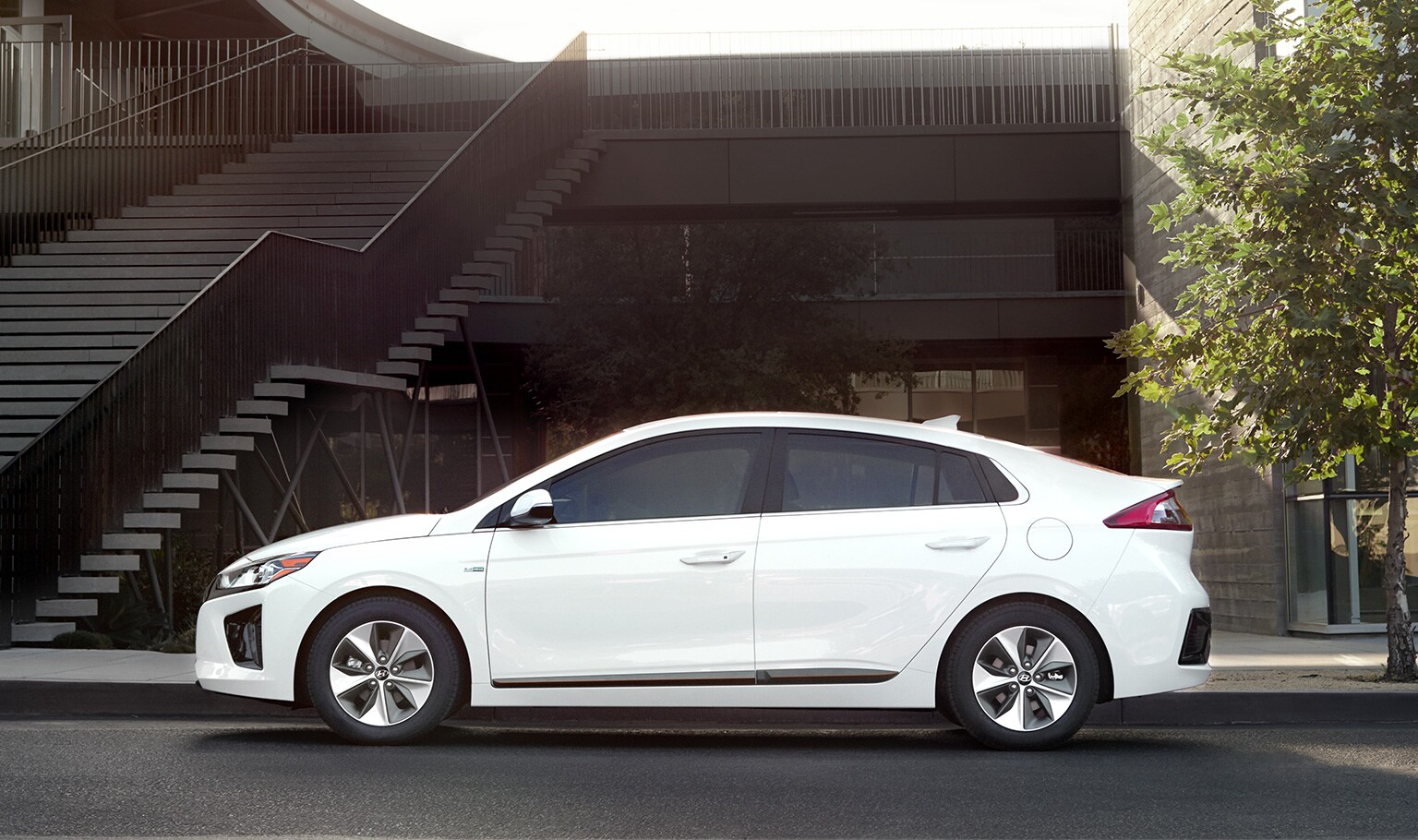 2019
IONIQ Electric
Error
Starting from*
$37,899
$0
Electrify your driving experience
The components of the IONIQ electric powertrain have been engineered to provide an engaging drive and practical everyday driving range. Charge from home or work, and never stop for gas. On a single charge, the IONIQ electric can travel up to a 200 kilometre range of emissions-free driving.
Seeing is believing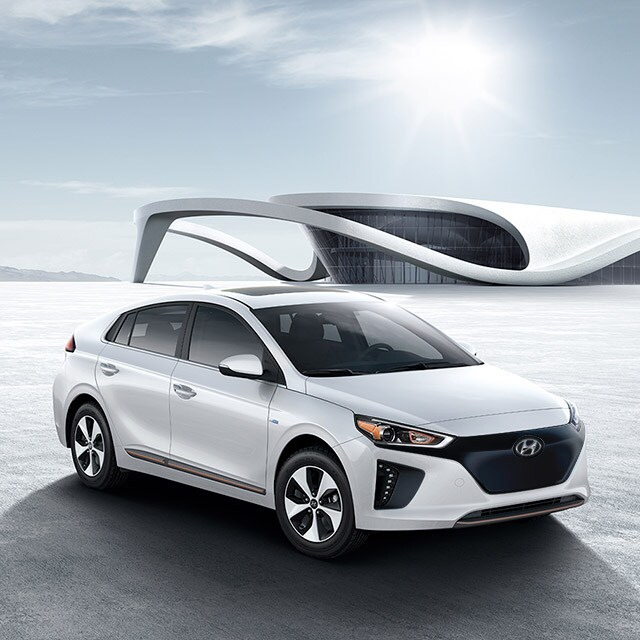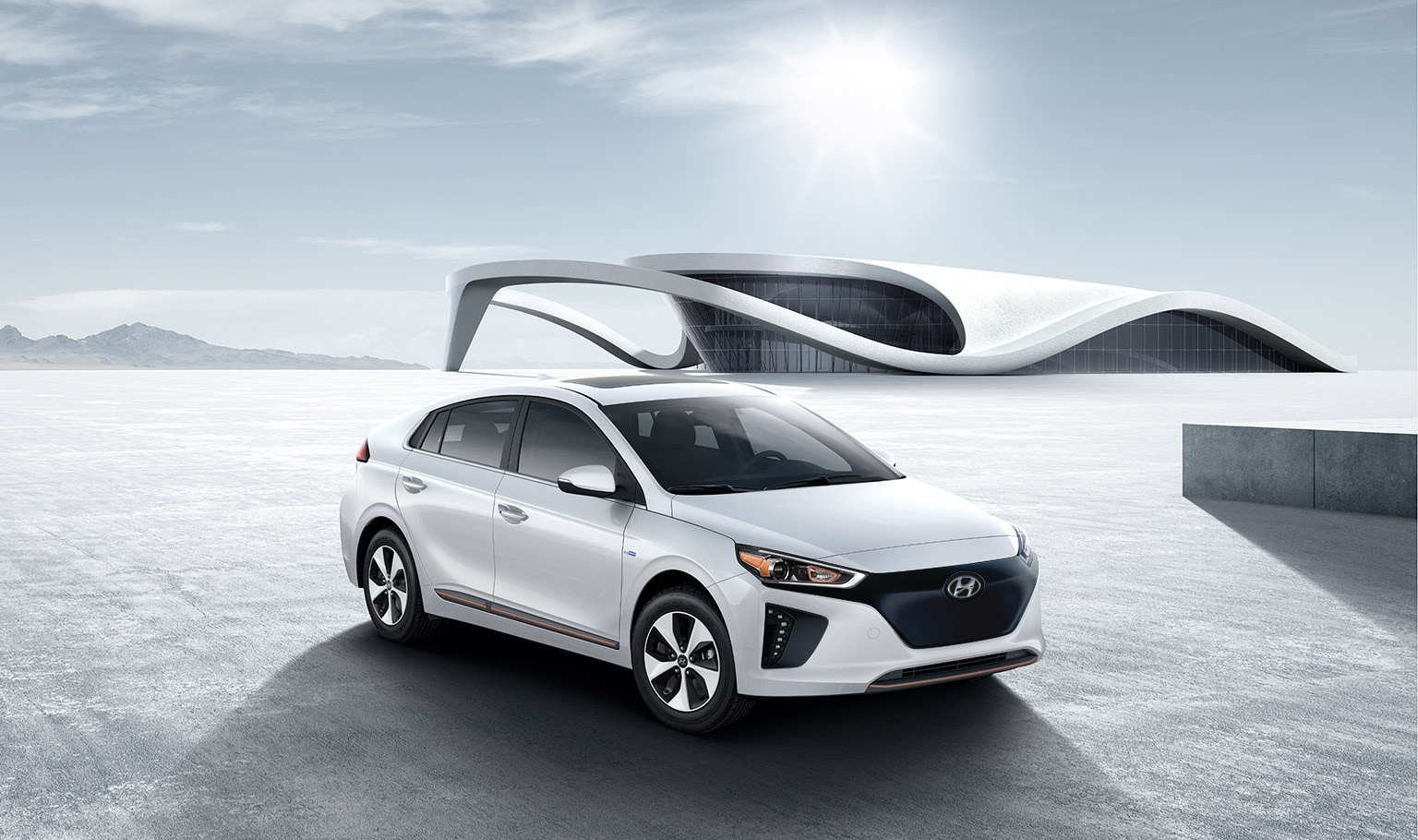 Striking aerodynamic design
Comfort and convenience features you want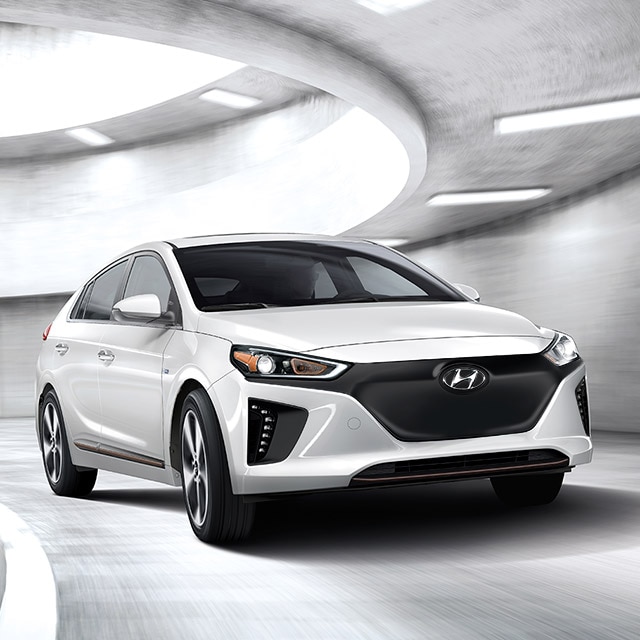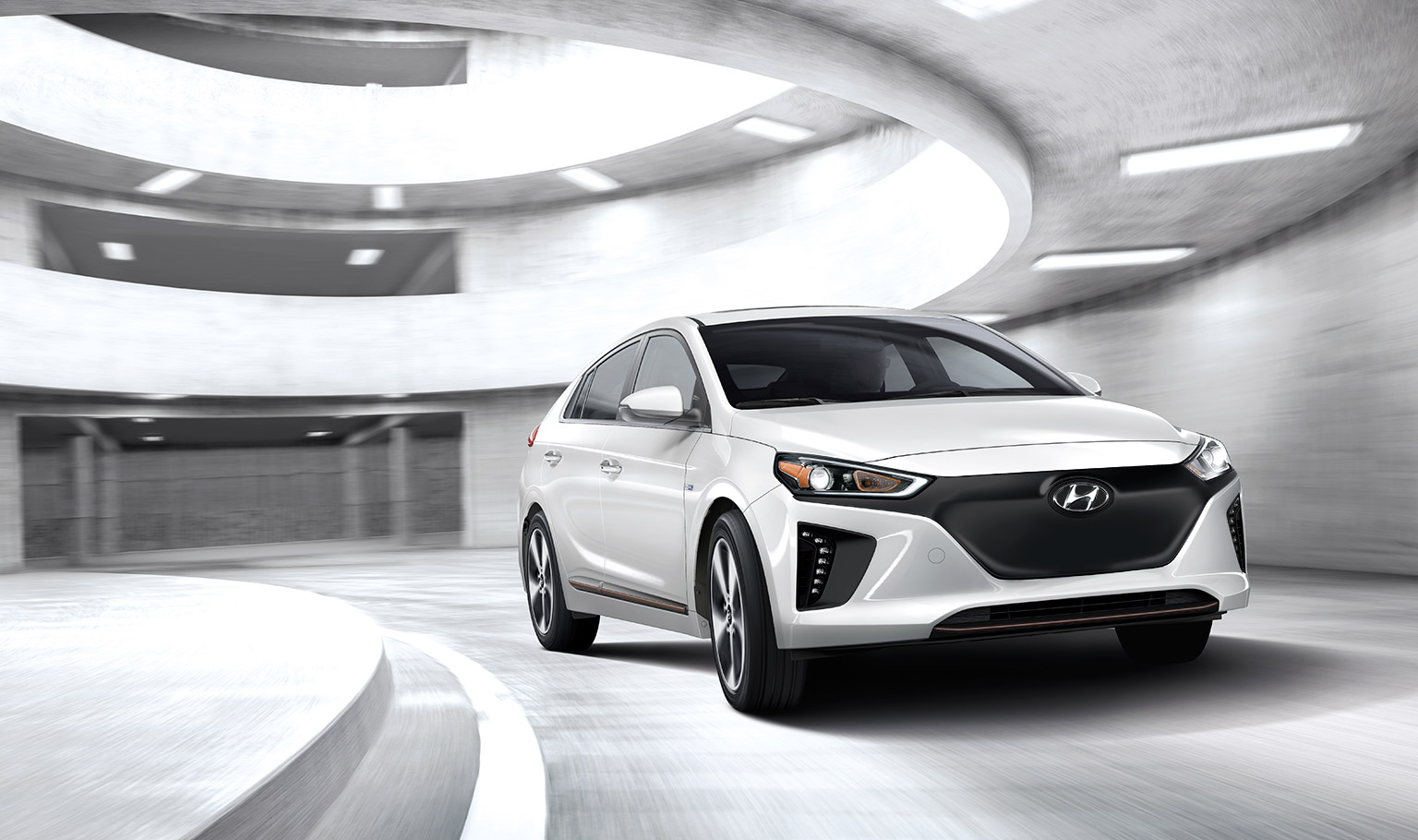 A rewarding drive, for you and the environment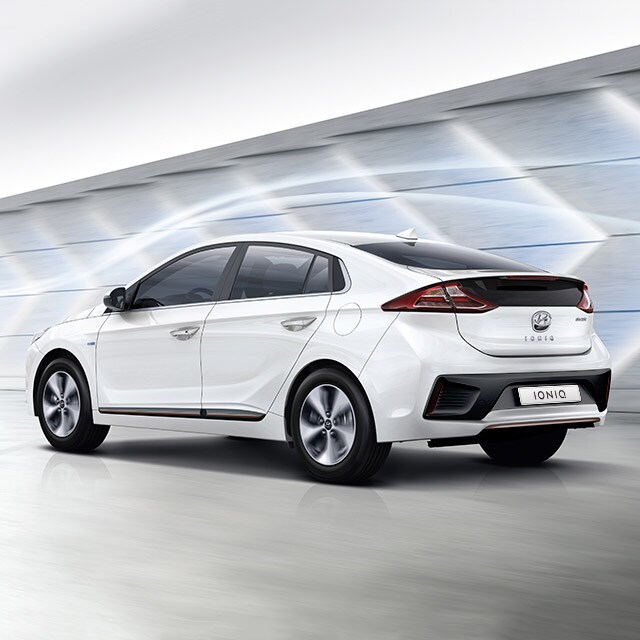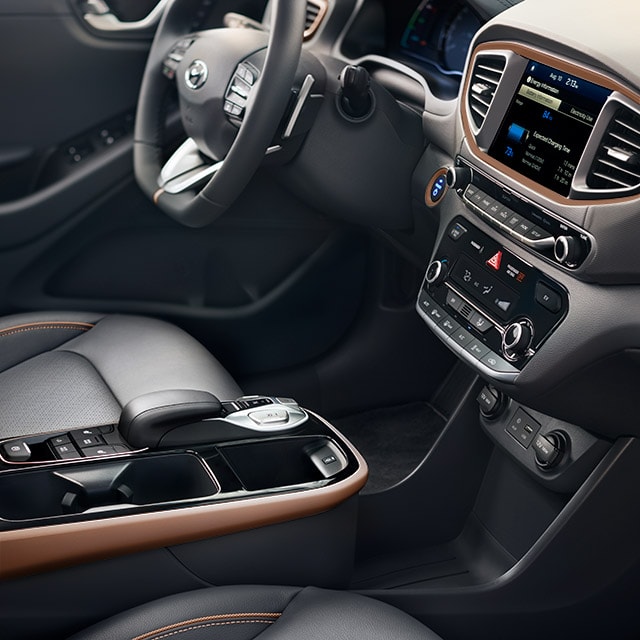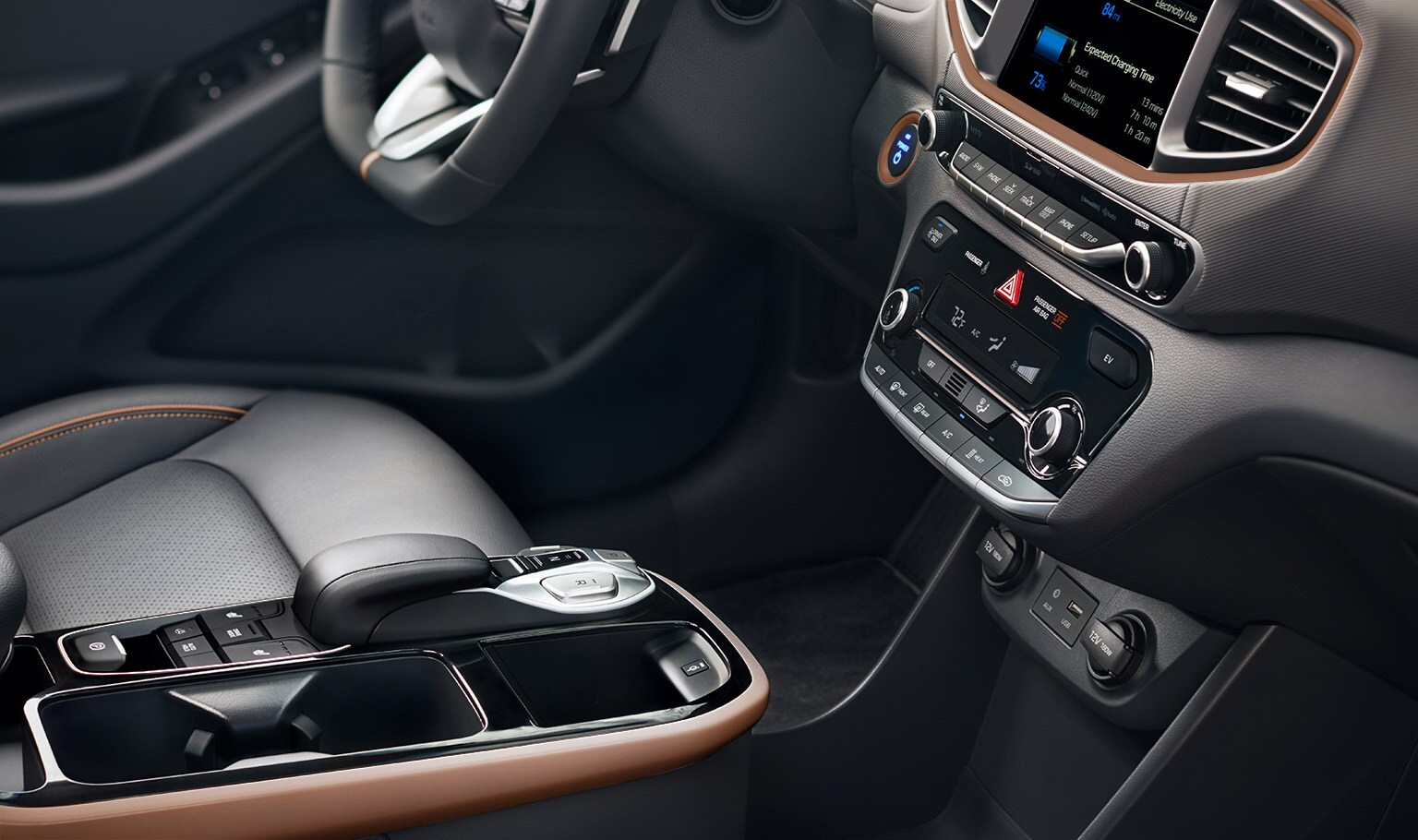 What Do Owners Think?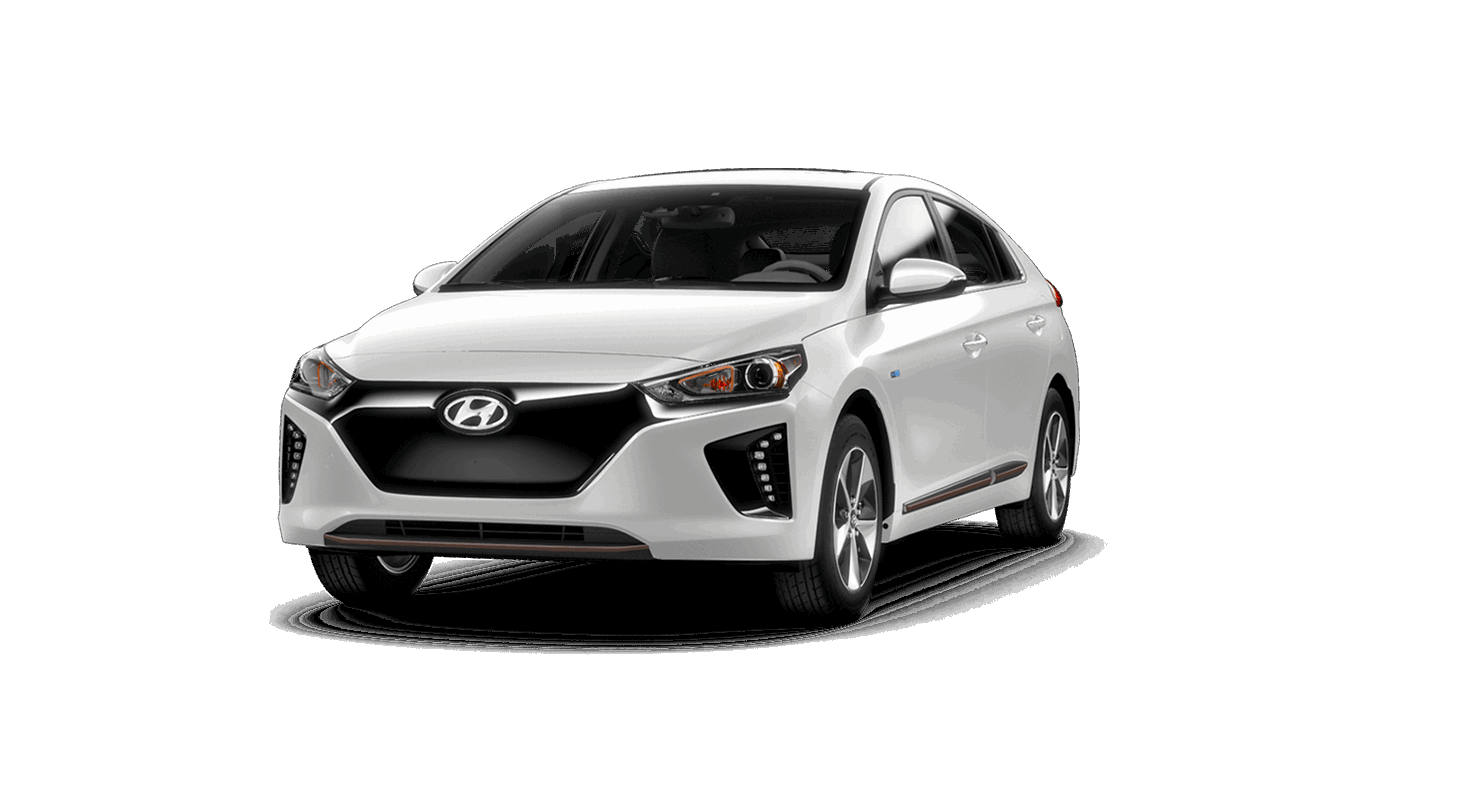 "Good mileage per charge and great acceleration"
Patrick, Point-Clarke
Hyundai partners with Reevoo to provide 100% genuine, uncensored reviews. Here's what people have been saying about their IONIQ electric.
*Price of $37,899 available on new 2019 IONIQ Electric Preferred models. Price excludes Delivery and Destination charges of $1,710, fees, levies and all applicable charges (excluding HST, GST/PST). Price also excludes registration, insurance, PPSA, license fees and dealer admin. fees of up to $499. Fees may vary by dealer. Delivery and Destination charge includes freight, P.D.E. and a full tank of gas.
*Fuel economy figures are based on manufacturer testing and are used for comparison purposes only. Actual fuel efficiency may vary based on driving conditions and the addition of certain vehicle accessories. Fuel Economy based on IONIQ Electric Preferred.
**Federal and provincial electric vehicle incentives (each an "Incentive") each represent a maximum incentive or rebate amount provided by the federal government and the provincial governments of British Columbia and Quebec (each a "Jurisdiction") on eligible vehicles. The amount of the Incentive, its terms and conditions, and its eligibility or application varies by Jurisdiction, model and trim level, MSRP, payment method, term, and any other criteria that may be established by each Jurisdiction. Incentive applied after applicable taxes in Quebec, British Columbia and federally. The Incentive programs are administered independently by each Jurisdiction and are subject to cancellation or change. Hyundai Auto Canada Corp. is not responsible for the administration of Incentive programs, and any changes or cancellations thereto, and makes no representations about the actual amount or eligibility for the Incentive. Incentive information is provided for informational purposes only. Conditions and limitations apply. Consult the applicable Jurisdiction or see your dealer for detail.